Zip Lining in Laos while teaching ESL & traveling in Asia
Traveling and teaching ESL in Asia gives you the opportunity to go on some pretty incredible adventures. One such adventure was The Gibbon Experience in Laos.
The Gibbon Experience is one of the must see places in Asia. It was also one of the pre-planned highlights of our trip. When we were sending ideas back and forth of what we wanted to do on this adventure, seeing some nature and doing something out of the ordinary came up a lot. With that in mind, we booked the overnight stay in Hang En cave that we wrote about before, and we also booked 3 days and 2 nights at the Gibbon Experience in Laos. While there were no guarantees of seeing gibbons, the idea of zip lining through the trees and sleeping in treehouses 40 meters above the forest floor was too great to pass up!
To get to the Gibbon Experience, we took a bus to Huay Xai near the Thai border. We had hoped to take a boat, but being just at the tail end of the dry season, the boats were infrequent and offered no guarantee of being able to go all the way, so bus it was. Once in Huay Xai, we checked in across the road from the Gibbon Experience headquarters and prepared ourselves for soaring ziplines, jungle hikes, and hopefully seeing some gibbons!
Swing Above the Trees
Ziplines are amazing. They're fast, fun, and a great way to see the jungle canopy. Unfortunately, what we didn't realize going in is that the ziplines are buried some 5 hours of hard trekking into the jungle. It was grueling, hot, and tiring, but eventually we made it. As we stood on the platform, harness attached to the line, about to push off to zip through the trees, all sorts of thoughts raced through my mind. Will I get stuck half way? Are these lines regularly maintained? Are humans really meant to do this? As with so many things in life, there is only one way to find out: take a leap of faith and see for yourself! Exhilarating is the first word that comes to mind. Feeling the wind against your face as you look down upon rivers, trees, meadows, and valleys is an awesome experience.
We took several ziplines to get to our tree house, the longest of which was nearly a kilometer long. Once there, we had a snack and then we were free to use any of the ziplines we wished while we waited for dinner. Our guides swooped in with a delicious meal of rice and stewed vegetables, and then bade us goodnight as we listened to the wind in the trees and watched lightning light up the sky.
Hold on. Wait. Lightning?
We had no instructions on what to do 40 meters up in a treehouse if there's lightning all around. Our guide returned to tell us that it might rain a little, but we should be fine. As he soothed our fears, the tree began to sway in the wind and thunder drowned out his words. We weren't soothed. The wind picked up and the tree began to bend noticeably in the wind. Boughs creaked and groaned, and rain shot under the roof driven by strong winds as the sky flashed every few minutes. Finally, he told us that we ought to escape the treehouse to wait out the worst of the storm from something other than the tallest tree for miles. It was time for the Great Zipline Escape.
In the pitch black (treehouses do not come standard with electricity), we strapped on our harnesses and clipped on to the line. Across the chasm, we couldn't see a thing. The blackness of the night drowned out the other side of the zipline. The rain whipped into our faces by the wind as the tree swayed back and forth under our feet. And then we were off, pushing away from the tree into the inky dark night with no idea how far the other side was. It was exhilarating in the day time, but at night during a storm ziplines take excitement to a whole new level. I'm pretty sure we all let out at least one yelp, whoop, or scream as we zipped out into the stormy night, hoping for safety and shelter in the darkness.
We talked to several other groups, and none were forced to escape their tree houses. In fact, our guide had never had to do so. It was a once-in-a-lifetime experience that in retrospect I wouldn't trade for the world. It was a bit nerve wracking at the time, but a tale we will tell til the end of our days.
While we may not have seen any gibbons during our time on the Gibbon Experience, it was definitely an experience we will remember for the rest of our lives. The Great Escape will go down as one of the most exciting things I've ever done. Once again, it is the unexpected that makes for the best experience when traveling and teaching abroad. Live life; love life.
Follow Oxford Seminars on Facebook, Twitter, Google +, Youtube, or Pinterest to see updates as Magda and Brent explore other must see places in Asia, including locations in Vietnam, Thailand, Laos, and Beyond in their journey across a dozen different countries in between ESL teaching contracts in Taiwan and the Czech Republic.
Written By Magda and Brent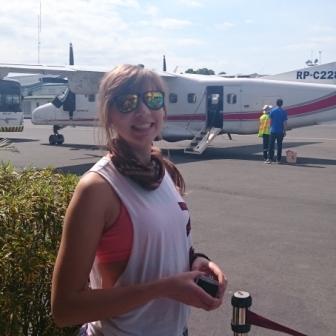 Magda is an Oxford Seminars graduate with an honors degree in biological sciences. She loves traveling and has been to nearly twenty countries, with plans to see them all! She spent a year and a half teaching English and Science in Incheon, South Korea, and is looking forward to many more opportunities to teach and travel abroad on the horizon.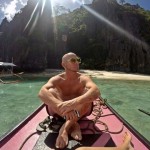 Brent has been involved in ESL as a teacher, Oxford Seminars TESOL/TESL/TEFL instructor, and writer for much of the past decade. His teaching exploits have taken him to South Korea, the Czech Republic, and most recently to Taiwan. As both a teacher and avid traveler, he looks forward to every opportunity to explore new cultures, sample new cuisines, and meet new people. There's no better way to see the world!