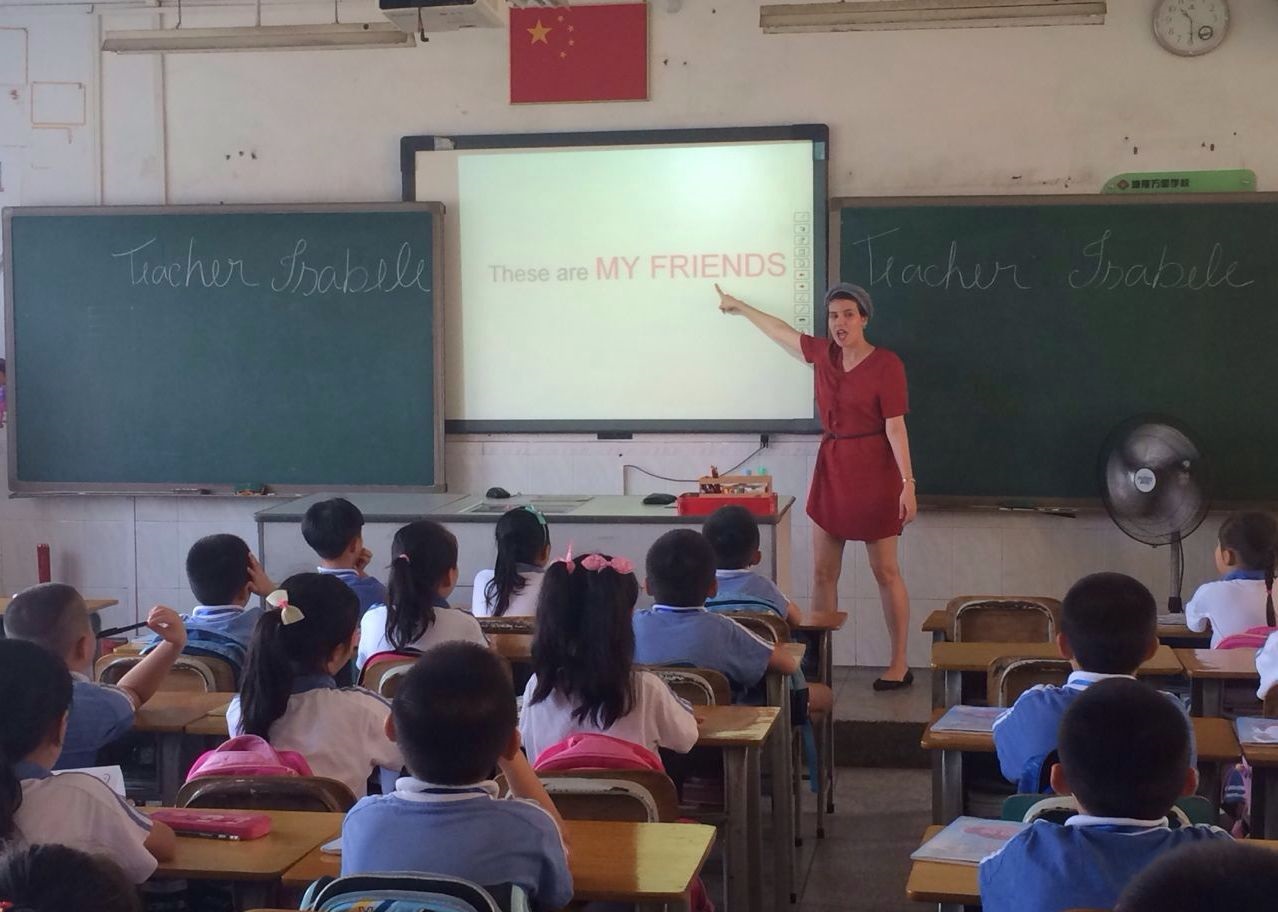 - I.P., New York, NY
The Joy of China's Welcoming Culture and Travel Opportunities
"Oxford Seminars is a solid program. They do everything they promise, from the free info sessions to the job placement services, in a very professional and friendly manner. They assisted me through all the steps. After finishing my in-person classes and online component, I started building my online resume, which they reviewed and sent to the schools they have partnerships with. When I got the job, they even analyzed my contract to help me make sure everything sounded legit and fair. I am currently teaching at a public school in China. I had the misconception that Chinese students were shy and quiet, but I was so wrong. They can be very energetic and participative! The number of students per class is definitely a challenge, but soon we learn how to do activities adapted to this classroom setting. Overall, my work is satisfying and I have been experiencing great things. Chinese culture is very welcoming towards foreigners. There are many signs in English, most Chinese movies (in theaters) are subtitled in English, and I have had many situations where strangers offered to help me with translations. Chinese people also love to have fun, so there are many activities, events, and concerts happening all the time, including in the expats' communities. This is especially true in the big cities. There are also many opportunities to travel to other provinces and different countries, depending on where you live. I live in a city just a few hours from Hong Kong and other Southeast Asian countries. I know many people who spent their vacation traveling around Thailand, Laos, Cambodia, Philippines, etc. You will always find things to do. Of course, I encountered many difficulties; the language barrier is probably the biggest one. Living and working abroad is very challenging, but it is also extremely fulfilling. I wanted to come to Guangdong province; I wanted to have this experience. And Oxford Seminars helped me accomplish this dream!"
- I.P., New York, NY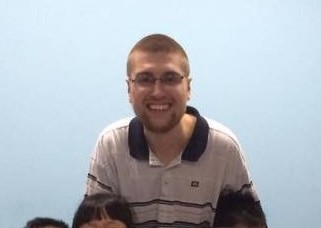 - B.K., Anderson, SC
Teaching in Xuzhou a Life-Changing Experience
"When I first enrolled with Oxford Seminars, I came with broad dreams and anticipations. I can honestly say that the folks at Oxford Seminars truly helped shape the rest. The information delivery and updating as I awaited the beginning of my local course was superb. My course was held at a comfortable, upscale location close to my home. The instructor for my course was a caring, dedicated, and fully qualified academic professional who more than surpassed all my expectations. The training and instruction in the classroom was both exciting and enriching in a wonderful manner, and I would also later discover just how applicable it was in my day-to-day teaching role once I was abroad. From even before the final completion of my certificate, the Job Placement professionals at Oxford Seminars were eagerly providing me with information regarding teaching positions in a wide variety of regions and countries. With all their assistance, and with my specific desires in mind, I was booked with multiple sets of interviews very quickly. I had a wide variety of choices at my disposal; I know for a fact that this was thanks to the great staff at Oxford Seminars. I selected a position with a well-regarded school in Xuzhou, China. My life-changing experience teaching ESL abroad has motivated me to pursue an additional advanced degree in education, and I look forward to continuing in the field of education both in the United States and abroad. I have Oxford Seminars to thank for so much of the direction I gained and the career I continue building today."
- B.K., Anderson, SC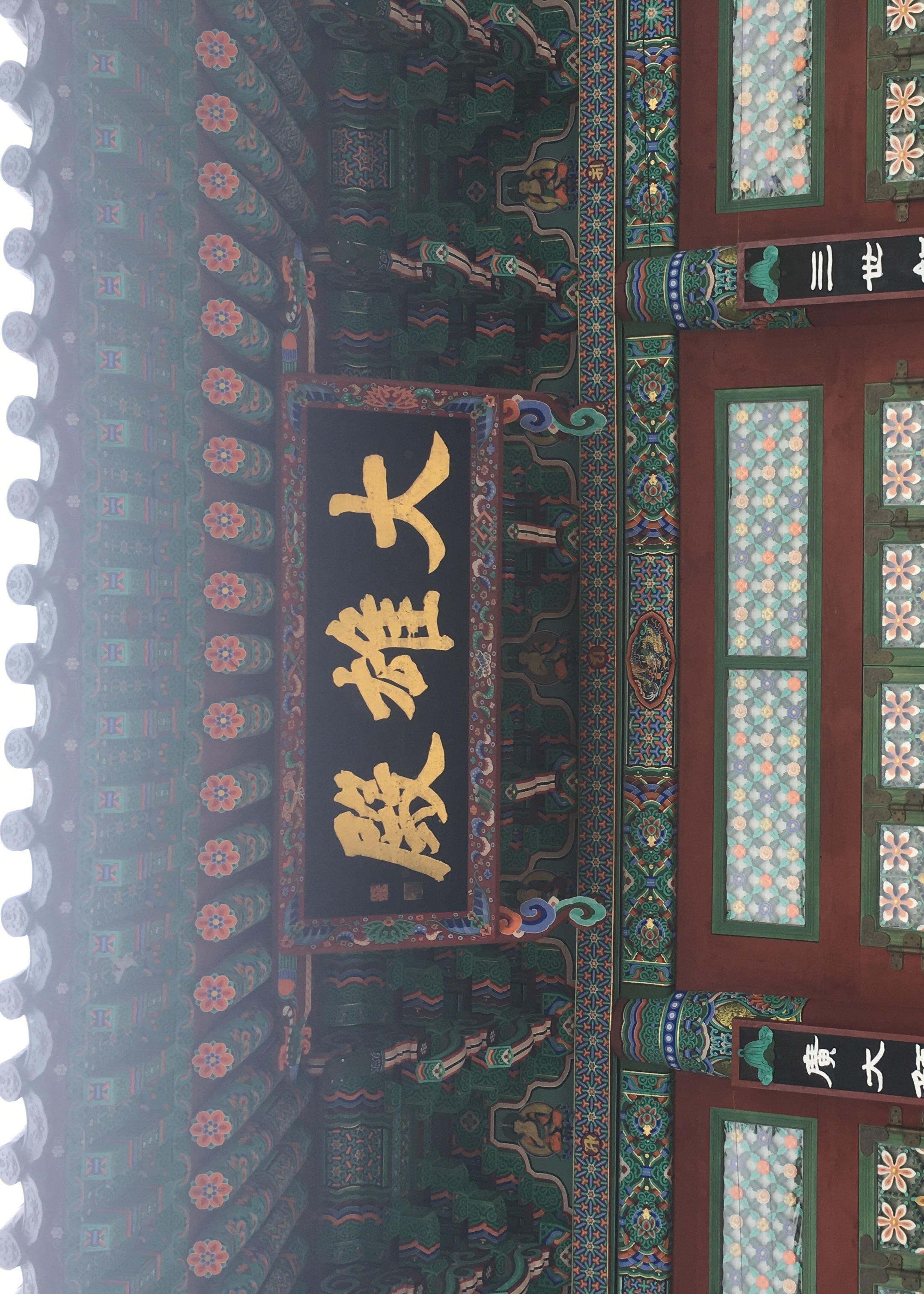 - C.M., Chillicothe, OH
Trying New Things in South Korea
"My experience in South Korea was one that was filled with the desire to try new things. I wanted to explore new niches and understand the country in which I began to live in. South Korea was the first Asian country that I had been to in my life, and I was excited to begin a new life within this country. South Korea provided me with unique experiences in food, culture, and in nature. I truly enjoyed the food culture within South Korea, I quickly adjusted to the differences in food and began my exploration of the many wonderful dishes within the country. I found many favorites that still stand out in my mind. The food was exceptional, and the way every dish was presented was marked with tradition and the flavor that I have now associated with South Korea. The usage of spices and the array of side dishes was something that I would never forget. The South Korean culture wasn't hard to adjust to. I had found many parallels in the United States and in South Korea. Due to these parallels, I was able to avoid culture shock and be able to enjoy my time fully. The difference in language was the most difficult part about living in South Korea. Even though I lived in the sixth largest city in South Korea, the number of people who could confidently speak English was few. I had to learn some basic language skills to be able to communicate on a day to day basis with people. This wasn't hard to do, due to being immersed in the culture. My favorite time of year was spring. Spring time in South Korea was beautiful and marked with cherry blossoms. They didn't have much of a scent, but the aesthetic of the flowers framing the roads was especially magical to me. Gwangju (where I lived), was surround by mountains which provided a lot of opportunities to go hiking and enjoy the weather. Where I lived also had tea fields and a lake right outside of the city. It was all worth the short ride to view these places. I truly enjoyed my time in South Korea and would recommend people who are willing to learn a bit of the language and try new food to make a journey to South Korea. The experiences could not be replaced and are definitely unique to the country."
- C.M., Chillicothe, OH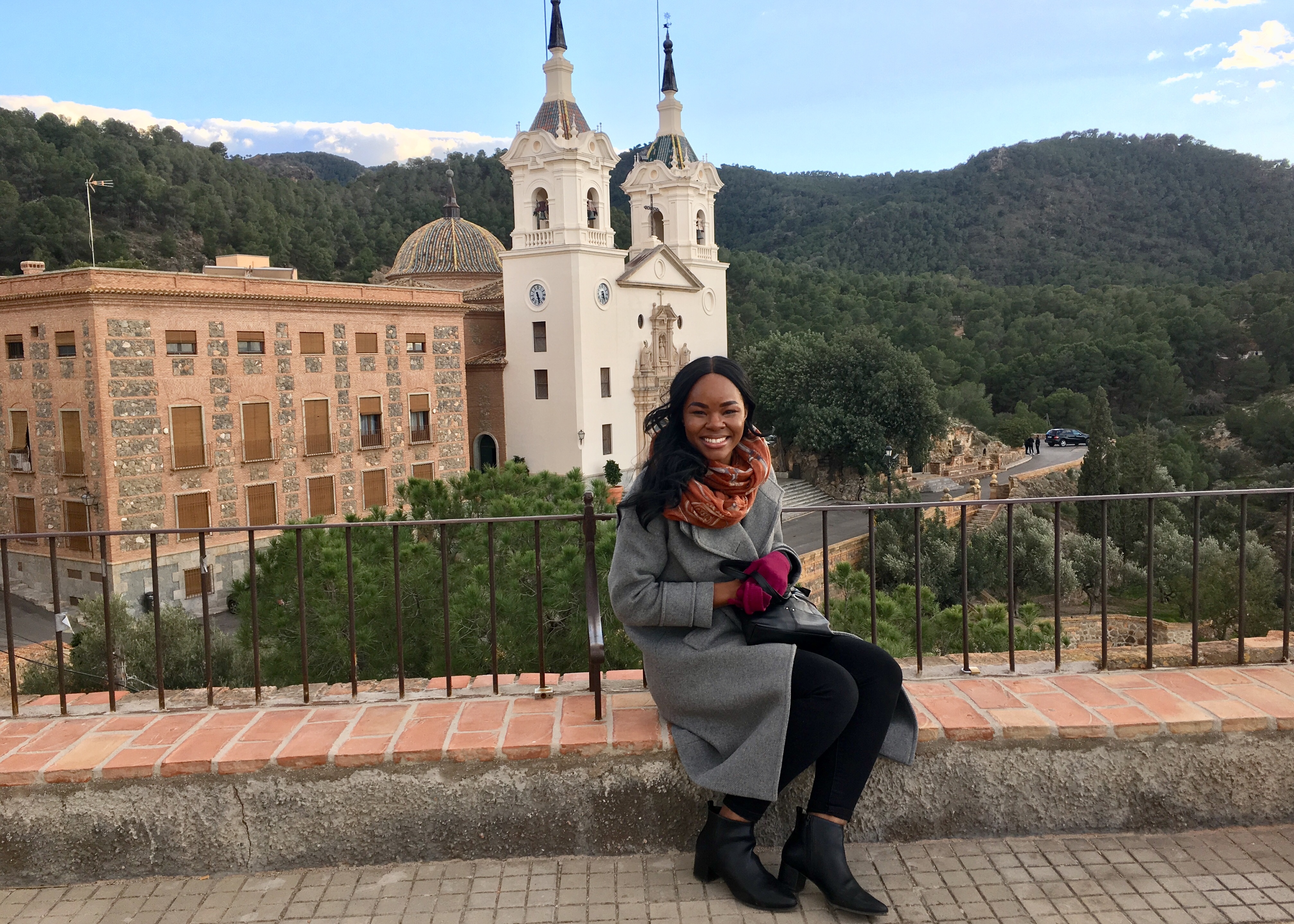 - C.S., Gahanna, OH
My Life in Murcia, Spain!
"In the southern region of Spain lies a small community whose region is named after its only city. Murcia! I had the pleasure of bringing the English language to this sunshine city. Murcia is in a league of its own. I certainly was not aware of its charm before stepping foot. Although quite modernized, the locals have vowed to preserve its historical charms which is represented in the architecture of its apartment buildings, cathedrals, and cafes. In my opinion, "El Teatro Romea" is a great representation of "if it ain't broke, don't fix it." This 157-year-old theater is still standing and hosting famous shows in Spanish, English and French. I remember walking in feeling like I was thrusted back in time. The traditional globe style seating and the detailed hand paintings across the ceiling kept me coming back throughout the school year. In addition to its architectural charm, one of my favorite parts about Murcia is that it is enveloped in a blanket of mountains. This city was the perfect location for hiking and I discovered many picturesque highpoints. I lived right down the street from one of the city's gorgeous cathedrals amongst many, "La Fuensanta." It is located at the highest point of a small village called Santo Ángel. I became a regular in the evening time as the sunsets were too good to miss! I was able to experience some of Murcia's well-known traditions and holidays and how decorated the city became during "los festivos." "Bando de la huerta" and "Fiestas de primavera" quickly became my favorites as I saw the city center transform into a magical meadow of flowers. An honorable mention was the procession of the Virgin Mary from the Fuensanta Cathedral before Semana Santa (Holy Week.) The community would line the streets with anticipation for seeing the beautifully decorated Virgin Mary descend from the cathedral at the top of the mountain in our small village all the way to the city center. Some of the locals would follow her on foot all the way to the center! Lastly, this experience would be nothing without the beautiful people. I incorporated English in music, art, and physical education classes from ages 8-11years old and assisted with English classes from 3-5 years old. They were full of love, energy, and bright personalities. I absolutely loved my time with my Murcia family. The smiles and laughs I shared between the staff, students, and locals are truly unmatched and is something I will never forget. The quaint nature of this town made it easy to catch a smile and a hello from students while walking to a local cafe or grocery shopping. I'm so grateful that my first European experience was in this beautiful region."
- C.S., Gahanna, OH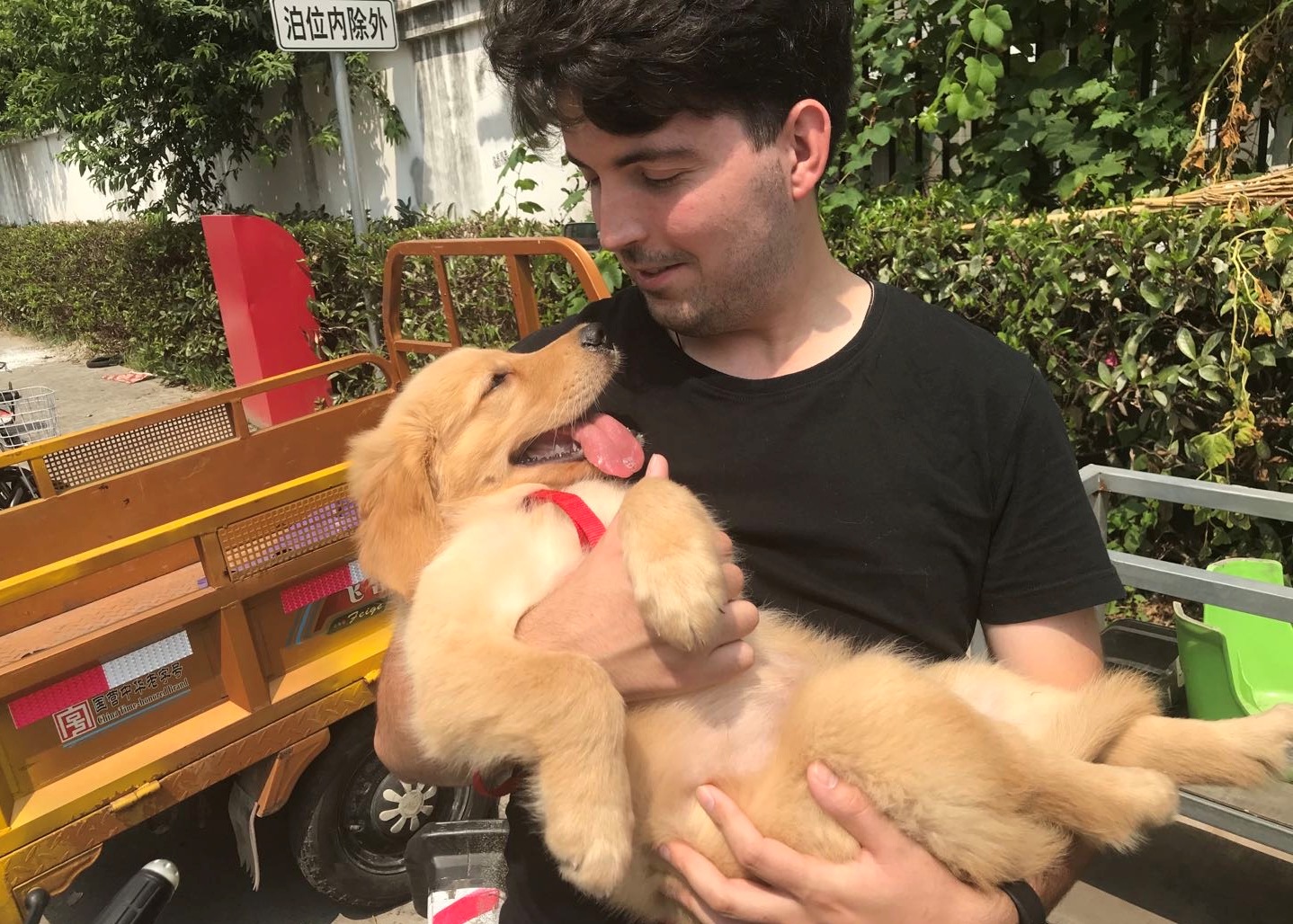 - M.O., Boulder, CO
Building Bonds and Loving Every Second with Students in China
"Five years ago, I was looking for an opportunity to live and work abroad. A family friend had told me about teaching English and recommended me to look into receiving a TEFL certification. After a few weeks of research, I decided to choose Oxford Seminars because they offered a highly reviewed TEFL/ TESOL certification. The course was fantastic, and I ended up choosing to take their Business English module so that I could increase the job opportunities that Oxford Seminars could find for me. Soon, I was well underway with interviews with multiple schools throughout Asia. I was excited and Oxford Seminars was there with me for the whole process; from interviews to contract signing. Oxford Seminars helped me find my first teaching job in China. The school that I signed with ended up being my home for the first two-and-a-half years; I would stay in China for a total of four-and-a-half years. The school that I worked for was a training center, and these locations offered much more flexible days. The center would be closed on Monday and Tuesday, allowing the staff to run personal errands when it wasn't busy and giving most people the opportunity to experience local culture without the large crowds. From Wednesday to Friday, we would work from three in the afternoon to about six at night. During this time, we would prepare our lessons for the weekend and teach the youngest students from different classes as a way to allow for them to meet more foreigners and be comfortable with different teachers. When the weekend came, we would work from eight in the morning to five at night. These were our busiest days of teaching our classes. I taught the same students for nearly the entire time that I worked at this center. These students built a bond with you as their teacher and often would come racing into the office to say hello, see what you were doing, and sometimes even bring coffee or snacks as gifts. I taught students as young as three, and as old as twelve; all had their own learning abilities and I grew quickly to know how to address their individual needs. There were days that were stressful, and days that were exciting, but I loved every second of it. I've met and made many friends from all over the globe, which means that now if I visit one of their home countries, I'll have a place to stay and a guide for new experiences. During my time in China, I also picked up some new hobbies and interests. The one that stuck with me the most is my photography. Now, I'll have a camera with me wherever I go so that I can capture moments and memories. Another interest that has stuck with me is learning Mandarin (now I know how my students felt when they first started taking English lessons). Without a doubt, Oxford Seminars opened the door for me to new opportunities and experiences. I highly recommend them as your first choice in TEFL / TESOL certification."
- M.O., Boulder, CO
Two-Month Teaching Contract in Mexico
"I decided to go teach in Mexico. I liked the fact that I could commit to a very short term of two months, although most teachers go for a longer period. I was surprised by how large and immaculate the school was. The staff is very informal and the fellow teachers are polite and friendly. We write up our lesson plans via a program curriculum, however we have flexibility to be creative with our own ideas. I chose to live in a three story house with my own room. I live with a very nice Mexican family. I have been invited to parties, meals, and on trips by fellow staff and by my home-stay family just in the first week alone. The school is very good at honoring the contract I signed with them and you don't need to know Spanish to work at this school. You teach students (toddlers, children, teens, adults, and businesspeople) in English. San Luis Potosi is a mix of old architecture, cobblestone streets, and mountains in the distance. It is also an industrialized city with lots of taxis, Domino's Pizza, and 24-hour convenience stores. It is like any small town or metropolitan city with the same pros and cons. It is definitely not a tourist town; it is a real town. I am from Florida and it feels safer here than in Miami. I find people in town are more personable to me than in the USA. I intend on coming back to work here. This location and job is about a unique experience; it is not about becoming wealthy or selling school products to students. You are not a salesman, you're there to teach. This school is about student and teacher satisfaction. The students have been great. I'm going to miss them when I leave."
- K.F., Boca Raton, FL
Oxford Helped Me Achieve a Dream
"Oxford Seminars helped me achieve a dream. After studying Middle Eastern culture and history in a classroom setting in the US, I wanted to live and work in the area for an extended period of time. Thanks to Oxford Seminars, I am living the dream. Oxford's program, teachers and staff helped me in many ways that include gaining my teaching certification, assisting me on putting together an application package, introducing me to prospective employers and advising me on various aspects regarding employment contracts. I have now been teaching English in Saudi Arabia for 9 months as well as traveling to other Middle Eastern countries when I can get away. I would not be here without Oxford Seminars and highly recommend them if you ever have had an interest in living and working abroad - Salam!"
- G.C., Louisville, KY
Chinese Teenagers Are Like Any Other Teenagers in the World
"Oxford Seminars Program is absolutely fabulous. I use every bit of knowledge that I gained in both the face-to-face classes and the online portion. I remember my instructor with the deepest gratitude almost every day. She said many times that the most important part of teaching was to prepare, prepare, and prepare. And she was right, right, and right again. Oxford Placement Services delivered everything that was in the promotional information and even more. I admire their professionalism and friendly attitude. Teaching takes a lot of my time - 23 hours per week plus preparation time. Chinese teenagers are like any other teenagers in the world. Don't trust those who say that all Chinese students are eager to study and are well-behaved; that's simply not true. At the same time it is very rewarding to see how they learn and progress. The school administration and teachers are extremely friendly and helpful. There is not much free time right now. Together with my colleague we discover the city, the cuisine (it's wonderful), traditions, markets, etc. Chinese teachers of English took us on a couple of trips around the town and its surroundings. In January there will be a month-long spring break, and I plan to travel a bit."
- A.B., Shelton, CT
First Week of Teaching
"I have just completed my first week of teaching. I introduced myself through pictures, pamphlets and brochures to the students. All the foreign teachers have discovered that we will need to retool our lessons. The students apparently have been placed in our classes due to their college level, not necessarily English ability. We have been collaborating to work out solutions that will benefit our students. Our duties from the school have been to focus on speaking and listening. I enjoy the school and the place. The students are for the most part engaging. I have had conversations in the canteen with students wanting to talk to me; others wave and say hello. The people outside the university have also been quite friendly; they stare, but not in a negative way. It is great to see red lanterns everywhere as you drive and walk in the area. The greenery is beautiful. There are many types of trees that grow in a small area. I have seen six to eight different types of trees (small, tall, thin, and spread out). As you can imagine, the food is delicious. People warned me that food in China will not be like the Chinese food in America and they were right. It is better. I am enjoying sampling different dishes. Though I don't know what the characters of the Chinese language mean, I now go into the canteen and just point. So far I have not been disappointed. There have been times when students come and help me by translating and ordering for me.
During the holiday I went to the Panda Base Research Center and the Wuhou Temple in Chengdu, China. I saw at least 10 pandas face to face. The Panda Base has a lot of room for so few pandas. I believe there are 20 total. I could not find the area for the small pandas in the nursery as there was a lot of ground to cover. The Wuhou Temple was great. This is the last day of the holiday and students will be returning to campus. I have been having lunch and dinner with students interested in speaking English. They say, 'My English is so poor.' I always encourage them by responding, 'That is why we are practicing. I will never tell you that your English is bad.' They smile when I say this."
- V.S., Chicago, IL
Wouldn't Trade this Experience for the World
"I have just completed a one-year contract in South Korea thanks to Oxford Seminars. Teaching has been the best job I have ever had in my life, bar none. I don't have children of my own but after teaching, I found out there was a part of my heart that I didn't know that existed. I have not only grown as a person, but as a part of society. I have always loved to travel and when my friend mentioned teaching overseas I laughed, but then found myself incredibly intrigued. It seemed like such a far-fetched idea. I signed up for Oxford Seminars and I had a pair of wonderful teachers who actually made English fun and where I learned more in a month than I had during years of classes. Between wonderful teachers and like-minded classmates, it was a great experience. I taught in South Korea at an all-girls high school and had a truly amazing experience. I learned so much about the culture, people, music, food, landscape and everything in between. I never knew that I would eventually prefer using a pair of chopsticks instead of a fork. I didn't ever know that I would meet so many people from foreign countries who would eventually become some of my very best friends. I didn't know what being a teacher would be like, but I do know that after doing it my life has been enriched in so many ways. I taught students who I know will help make the world a better place. I finally found a job that I am deeply fulfilled in so many ways while giving back to society and the world. I owe it to Oxford Seminars' Placement Service for helping get me there.
Teaching overseas was truly enlightening. I got to travel to the distant land of South Korea and teach high school students. If I had said that to myself five years ago, I would have laughed heartily and said, "You're hilarious!" Yes, I actually did and I wouldn't trade that experience for the world. If you do it, you will say the same thing. I got out of the cubicle and became part of the world that was rushing by. I got a job that made me feel good. I got away from the listless side of my life and stopped wondering what to do. I now listen to new music, eat new foods and learn more about something I didn't know anything about. I have some of the best friends who are all over the world. I challenged myself and came out even better than I thought. If you got to this part, you will too."
- A.S., Los Angeles, CA
Country Bumpkin Adapting in China
"Hi Everyone! Lo and behold, it has been over a month since I have arrived in China like a country bumpkin, eyes wide and mouth agape with taking in all the new sights and sounds. Though I am still nowhere close to being completely proficient in the ways of life in China, it still surprises me what a huge turnaround I have experienced in attempting to adapt. Here are a few tidbits from my experience:
My school is on the poorer end of the education system here, flanked on both sides by actual 4-year universities (my school is more like a community college). Hence, they have not been able to afford a native-English speaker for the last 5 years. With that in mind, I was approached by an eager young student who told me, "I am an English major and we have never had a foreign teacher before. But now that you are here, I have hope for the future!" (Goodness - no pressure there at all.)
I myself have also found Chinese classes to partake of. Along with an older Japanese gentleman and a young Russian girl, we probably likewise amuse our own Chinese teacher with our attempts of not making mincemeat of the Chinese language. Since I have befriended several groups of foreigners after arriving, all (Chinese) eyes turn to me whenever we are out and about. Whether at a restaurant ordering food or taking a taxi, Chinese people automatically assume that I am the translator for the group, being the only one who looks, well, Chinese. With a sheepish and confused look, I attempt to explain to them in my broken Chinese that I am likewise a foreigner and that they need to speak slowly and simply for me to understand and answer their questions. They give me a half-seconds pause, processing everything I just said, and then continue to ask me the same question at the exact same speed and complexity as they already did. Alas. One of these days.
My attempts to blend-in to Chinese traffic have likewise had a few (literal) blips in the road. A very kind coworker of mine has lent me a spare bicycle to use for the year. Armed with my bright red, banana seat with a convenient shopping basket hanging off the handlebars and a bell to ward off my future victims, there is no way I don't look cool in every possible Chinese sense.
Warm greetings out of the Far East."
- A.G., Seattle, WA
Expectations were Exceeded!
I took an Oxford Seminars class at Ohio State University this past summer. My expectations for the class were high, as I had heard great things about the organization, and even had friends who had taken the course and been placed in schools around the world. My first day, when I met my professor, Daniel Dye, my expectations were exceeded! This man has taught all over the world, and had stories to share, tips about how I can go to places he'd been and was so receptive to answers questions with real life experiences. I made like-minded friends, and ones who pushed me to go and encouraged me every step of the way to going.
I have since graduated from the course and am teaching at a Hogwon, a Magnet school for gifted kids in Bucheon City, South Korea! I taught in America before I came here in a non-traditional setting, and always wanted a traditional classroom. I have only been here 2 months and already I am convinced that I would rather teach here than in America. The curriculum is comprehensive and is already charted out for me. It is part of a chain of Poly Schools, so the lessons are tried and true and effective. The class room size does not exceed 12 students, and averages at 5! The students are well behaved, receptive and eager to learn! I have a Korean co-teacher, so though I do not speak any Korean, I am teaching 6 year olds! We are a dynamic-duo! She's my age and speaks fluent English and Korean.
The kids couldn't be cuter, I'm learning so much about myself being here. I've come to see how brave and how strong I am. I would never have known just how adaptable, intelligent and open-minded I am had I never have come. And being here is challenging me in those ways, to strengthen my character in every way. I have a sweet apartment and live comfortably while my character is strengthened and my world-view broadened!!
- B. P., Columubus, OH
First experience teaching English in Thailand was a great success
Teaching has been something I've wanted to do since I was in my senior year of high school, but I also wanted to travel the world while I was still young. When I came across Oxford Seminars I wasn't quit sure what to expect, but choosing to teach English over seas with Oxford seminars has been one of the best choices I ever decided to do. It doesn't require perfect grade averages, just people who want the same as you; to work and travel at the same time. Not only has Oxford Seminars been amazing in finding me great placements in the countries I chose, they make it so easy and simple. They always reply back as soon as possible, answer all questions and guild you through the process of what needs to be done. I always recommend Oxford to anyone who shows interest in teaching abroad. The in class sessions were great and the online test was easy to get through.
Moving to another country is never easy, especially alone. Because of Oxford Seminars my first experience teaching English in Thailand was a great success. The weather, the people, the scenery and especially my Thai students and Thai teachers were absolutely amazing. It is the perfect place to go if you are new at teaching abroad. It's a laid back life style and a great culture to experience that you cannot find anywhere else. To go back to Thailand in the future is a must for me, for it is not a one time place to see. It is and will give you an experience that you will remember for the rest of your life.
Due to my first experience going so well with Oxford, I have chosen to go on a second placement to Spain. I have no doubts that this will be a another amazing trip and that Oxford seminar and Spain's partnership is an excellent one. And I very much look forward to it.
- C. P., Regina, Canada
So many interesting places to easily travel to
I went to Slovakia to teach English. The few words I knew in German and the even fewer Polish words I knew didn't prepare me to communicate like a native Slovak speaker. Even during the most anxious of situations, when I smiled long enough to have the smile returned, boundaries and obstacles almost disappeared.
There were so many fun things to do in Slovakia, from enjoying the free summer concerts in the City centers to taking hot air balloon rides; I even became an honory Baroness after my first balloon ride. Ice Hockey is a very popular sport in Slovakia and I met one of their favorite sons, Marian Hossa from the Chicago Black Hawks.
There were so many interesting places to easily travel to, and no town or village is without its own castle and legend. The legend of the Castle Trencin involved a man who was in love with a woman. The man spent seven years digging for water in the rock beneath the castle. On the day the man discovered water, he and the woman married. That well is still on the castle grounds. Those looking for love sometimes toss coins into the well asking the spirit of the man and the woman to help them find love too.
Like many of the other European countries, the history and politics of Slovakia is complicated. My students shared stories of family heroes and family tragedies. I saw monuments dedicated to the people who suffered and memorials dedicated to the liberators.
When I returned to America, friends asked me what the people of Slovakia were like. I told my friends that the people of Slovakia are no different than people living anywhere else. Their fears and joys, their concerns and problems are the same as yours and mine. And just like Americans, Slovaks love to smile.
- K. M., Kansas City, MO
Cultivation of Inner Strengths
"I have been preparing myself since September of 2009 to go abroad and teach English. I got my Oxford Seminars TESOL/TESL/TEFL certificate on October 4th but still felt unready to take the challenge of going abroad. I waited and procrastinated until the month of March. Then I took the advice of my friend and contacted the Job Placement Service from Oxford Seminars. When I asked my Job Placement Advisor to help me out, she immediately replied within a day, to tell me the steps I will have to take to get a job. She helped me build a resume as well as the cover letter. She was very patient with me since I am the queen of procrastination. She sent me documents so I would get ready (in terms of physical and mental health) to meet the unknown. When I filled out my documents in accordance to what they are looking for abroad, I sent them to my Job Placement Advisor saying I would like to teach in Zhongshan. She sent my documents to her contact and less than two days after, the principal of the school in question replied and told me: "with the kind recommendation of my Job Placement Advisor, we are pleased to offer you a teaching position starting as early as in two weeks." So, with that said, I was psyched out! I had to get my work visa, I booked my flight, and I was on my way to Hong Kong airport in less than a week.
Thanks to Oxford Seminars Job Placement Service, I have a job from which I can find even more opportunities. I met at least three other school principals who are looking for teachers at the end of my contract. I feel confident now that my Job Placement Advisor guided me through the first steps of my teaching career. I strongly advise you to not hesitate reaching them. They will be helpful and patient with every concern you may have. Also, I wish to add that my experience as a teacher abroad has been nothing but fulfilling. Being in a far away city, with only yourself and your skills to communicate, you can achieve the best of yourself. In China, the people are very kind, always smiling though very different from what we know in western countries. I am teaching to wonderful and definitely cute kids and teenagers. They bring me so much joy with their enthusiasm for learning. I assure you, this is not a waste of time. It is a cultivation of your inner strengths. If you come to a non-touristic city like Zhongshan, you will be a star. They don't see many foreigners. It is the funniest part of my experience: if I walk in a park, the Chinese people take pictures of me as if I am a monument. They are pretty hilarious! Good luck to you, foreign teacher. Reach for the world, it is all yours!"
- J.A., St. Simon, Canada
Saving Money and Traveling Abroad
"Working with the Oxford Seminars Job Placement Service was a dream. All of the staff was helpful in editing my documents and always responded quickly to my emails. After I told them that I was interested in Korea and Thailand, I received several emails from various recruiters the next day; all of who worked with reputable schools. I eventually decided on Korea and worked with an amazing recruiter, who found me a great job that paid well.
I had an incredible year in Korea. Most Koreans are welcoming towards foreigners and members of the younger generation are eager to become friends with expats. There's a huge expat community in Korea, so it's easy to meet other foreigners. As this was my first experience teaching, it was a big challenge, but it was also really rewarding. My coworkers and I found that the children behaved similarly to North American children: sometimes exhausting and wild, but often fun and hardworking. If you want to be taken seriously at work, you'll have to work very hard and be thorough in your lessons and lesson planning.
There are some major cultural differences between Korean and Western culture, but if you're prepared, these will be easy to adjust to. If you're homesick, there are Western food options available everywhere in major cities. The shopping and nightlife scenes in Seoul are awesome! Traveling in Korea is easy and affordable, with the Seoul subway system and KTX trains. If you want to venture outside of the country, Japan, China, Hong Kong, and Philippines are affordable and relatively nearby. I lived very comfortably, went on a few vacations (including Hong Kong), and at the end of the year I was still able to save around $12,000 USD. If you're a conservative spender, you can easily save much more. Because of my savings, I was able to spend an amazing three months traveling in SE Asia and Nepal and still had plenty of money left when I returned to the U.S."
- L.A, East Lansing, MI
'Hanging' with the Locals
"What to expect from Oxford Seminars? 1) A very down to earth and intense training course that is a lot of fun and educational. This course will definitely prepare you for teaching English as a Second Language. And 2) Excellent Job Placement Advisors who will guide you step by step to find your perfect job. The recruitment process goes a lot smoother when you listen to your advisor. You are in good hands when you let them do their work. Oxford Seminars will arrange to have you get in contact with an overseas contact who will guide you step by step to seeking overseas work. You will be communicating via the internet to someone overseas and by the end you will be a master of desktop computer communication and will be the proud owner of a foreign work VISA stamped in your passport.
The Traveling Experience Overseas: "Don't forget your passport!" Expect the longest flight of your life that ironically goes by a lot faster than you thought only because you are asleep for most of the way. If you've never been to Asia before, expect culture shock. It's actually 'time travel' shock. Don't forget - Korea (Asia) has at least a 5000 year old history. You will go back in time and you will also arrive into the future. It's the weirdest experience to say the least.
How to Kill Homesickness? (1) Keep busy. Stay professional. (2) Make friends with as many Koreans (Asians) as possible. Become part of their families. This helps. You link family with family. You also get the best tour guides when you 'hang' with the locals. (3) If you actually feel sick to your stomach or nauseous, etc; ask your co-worker(s) to take you to a doctor. Asian medicine always works. (4) Keep in contact with your fellow English-speaking travelers. You'll be hanging out with them constantly. (5) Stay in contact with your family - there are so many ways. You can use the Internet, use Skype; you can even call home if you want. I just wish I packed my cats.
What to Pack? If you haven't heard it already you'll be hearing it very soon. You'll be told to pack lots of deodorant because it's very difficult to get in Korea. It's the truth. After 7 weeks of living in South Korea I finally found deodorant. I don't know why this is. Korean supermarkets have several different brands for every other personal hygiene product--except for deodorant. Korean stores are very well equipped. I'll say it again and again: Koreans shop till they drop! You'll be impressed with their style."
- R.A., Brampton, Canada
Discovering the World of Georgia
"Hello fellow Oxford Seminars graduates! Congratulations on obtaining your TESOL/TESL/TEFL certificate! You've gone a long way to get where you are, so take a moment to be proud of yourself. I am 22 years old and I graduated with Oxford in June 2011, with Sujoy Gupta as my instructor. As soon as I graduated I started my Job Placement Service, in which I got to review country and school profiles, as well as receive help from the professional staff of Oxford's Job Placement Service. My advisor Rowan was very patient with me and helpful with suggesting many countries, knowing my eagerness to teach. Next thing I knew, I had 5 different offers on my plate, waiting for my reply and for a formal interview. I was so grateful, yet confused about which country to choose. So how did I decide? Well, I asked specific and important questions regarding the schools, the contracts, living conditions, etc. I liked the sample contract for a school in Georgia, and kindly declined the other offers. So now there I was, applying for Georgia. Next thing I knew, after the phone interview, I was leaving in a month's time! It was a surreal moment.
So what's my life in Georgia like? It's a traveling adventure that changes from time to time. You never know where you will get placed, either in a village or a city. Either way, it's definitely a learning experience. I was placed in a village with a nice host family, who are caring, and hard workers. I live with a host mom, dad, brother, his wife and two kids. They are absolutely amazing to be with, and always make me feel at home and comfortable. My school is amazing. I have two co-teachers of which are primary level (grades 1-5) and secondary level (grades 6-12). I teach with both of them, both splitting their schedules with me. I also run an after school program with the non-English teachers and students during Tuesdays to Thursdays. I love my school staff, for they have been patient and understanding. They use body language and the basic conversational phrases that I've taught them in order to communicate with me and improve their English skills and knowledge; a very enthusiastic staff I should say. I cannot stress how happy and comfortable I am to be part of this teaching team. The kids are amazing too!
As for my life, well I try to go with the flow. A weekend off with your fellow native English teachers helps a lot! This is an experience to learn from; an experience that will make you appreciate hot water, a North American toilet, and insulated housing; and a place to go only if you have what it takes to tackle new challenges everyday. Patience is really a virtue in this country. I hope you enjoyed reading my blog, and good luck to all your future endeavours, wherever you may be placed."
- R.B., Scarborough, Canada
Landing a Coveted Dream Job in Japan
"Oxford Seminars has been an integral part of my success as an English teacher. After I completed the program, Oxford helped me secure a job within three months! Thanks to my Job Placement Advisor's advice and commitment, I found my dream job in Japan! Not only that, but the company I work for has a reputation for being the best English school in Japan. Without Oxford's guidance, I may not have been so fortunate as to land this coveted position. At the school, the students and staff alike are very enthusiastic and friendly. The students are interested in learning about Canadian culture. I always get asked about what part of Canada I'm from and how it's different from Japan. They're very interested in learning about foreign teachers and they made me feel very welcome. Another great thing is that the students don't have to be there, they want to be there. This makes teaching very rewarding! It's been great to apply the knowledge I've learned from Oxford Seminars to a real classroom setting. Since Oxford Seminars provides an excellent teaching foundation, I can continue to build on the skills I learned within the program. Everything I learned has been of practical value to my daily job. My school's manager even commented on my experience with Oxford Seminars as being an asset! Aside from being reputable, Oxford Seminars is also very personable. If I ever had a question or concern about securing a job, I would contact my Job Placement Advisor who always delivered a timely response. He also assisted me throughout the application and interview process for my current job. Starting a job overseas can be a daunting task, yet my transition from Canada to Japan has been relatively painless thanks to Oxford's assistance. Oxford Seminars truly cares about the success of their teachers and I would highly recommend this program to anyone who wants to land a dream job abroad."
- S.A., Calgary, Canada
Deepest Thanks to Oxford Seminars
"I am happy to inform you that I have obtained a teaching position in South Korea. I am currently going through the orientation process and look forward to teaching in Daegu in the next coming week. I would like to give my deepest thanks to you and everyone else I have worked with through Oxford Seminars. You have truly made this whole process run as smoothly as possible and I hope to work with you again in the future."
- P.C., Manhattan, NY
Totally Eye-Opening Experience
Sawasdee kah!
Or should I say, 'hello' from Kabinburi, Thailand. I'm a 23 year-old Texas native writing to you on a sunny, 85 degree morning just two days before Christmas in the land of smiles. First off, I want to give a brief introduction on the writer behind this short story. My name is Jennifer McElroy and I'm a recent graduate of the University of North Texas with my B.A. in Journalism. I've been living in Thailand for over 5 months now and each day is a totally eye-opening experience. I'm located in Kabinburi which is a rough 3 hour, cramped mini-van ride to Bangkok and about two hours shy of the Cambodian border. It's a small town where everyone knows you, especially if you're one of the very few foreigners in the whole town. I teach Primary school grades 1 through 6 at Chankrachangsueska school about a five-minute walk from my apartment.
Every day I wake up still in disbelief that I'm in a place half a world away from everything I've ever been accustomed to. And every day I wake up so thankful for the opportunity I've been given to teach here and experience things many people never get a chance to. I meet the most friendly people who are only more than welcome of letting me catch a glimpse into their culture. I've seen amazing and beautiful temples, sat in on ceremonies honoring monks, typical Thai traditional dances and performances, and most importantly, a culture worlds apart from my own. Since graduating college I feel I have progressed leaps and bounds from the girl I was when I first stepped foot off American soil and onto a 30-hour plane journey.
What makes my time spent here in Thailand worthwhile is seeing the smiling faces of the children I teach every single morning. There isn't one day where I walk into my school and I don't get at least 20 students coming up to hug me or yell "Teacher! Teacher!" with the utmost excitement. Another treasure for me is seeing how far they've progressed with speaking English since my first day here in the beginning of August. Telling me about what fun thing they did on the weekend or asking me to play Rock, Paper, Scissors" with them is the most gratifying feeling. To know that my job here has not gone unnoticed is most acknowledged in how excited my kids are to learn English.
And for that, it makes my decision to get on board with Oxford Seminars and continue my journey teaching in Thailand worth all the while.
- J. M., Dallas, TX
Enjoying the Beauty of Daejeon
"I am enjoying myself here! Daejeon is a beautiful city, and the children are very intelligent and sweet! The school here has been very hospitable and attentive to my needs and I really could not have asked for a better entrance to the world of teaching ESL. I have met up with my job recruiter and am also planning to attend a Christmas party she's holding. Overall, I couldn't have asked for a better experience. I might even suggest Daejeon as a city for first time ESL teachers in Korea, because it is a good-sized city (not huge like Seoul, but not a small city at all!)."
- A.J., Austin, TX
Effortlessly Made a Home in Zhongshan
"I'm in Zhongshan, China! Life is great. Where I live... by Eastern or Western standards, is paradise to me. One rich Chinese developer has taken the mainland and built world class living facilities everywhere. There is golfing and swimming, security at every gate, beautiful red lanterns and we even have our own bus. There are villas and ten story buildings that seem to grow out of these beautiful mountains. There is landscaping for days and a priceless and delicate balance of uber-modern luxury and unspoiled natural beauty and I marvel at the affectionate planning of it all.
I wake up Monday through Thursday at around 6:45 in the morning. I walk through the complex, past the pond, the shrubberies, and the fountains and make my way to the front gate. Standing there are usually five or six of the volunteer teachers bright eyed, young and perky. We wait for Sparky, the coolest driver ever to pick us up. At around 7:30, we are on our way. We take the scenic route down the back and make stops along our way. I also forgot to say - in order to be full time teachers, we have to teach for 22 hours a week. Coming down from my 40 plus hour work week, 22 hours does not seem like much, but it can be, mainly physically. Breakfast begins everyday as soon as we walk in. Steamed Cauliflower and celery in tasty broth, Noodles with pork, Rice with egg, grilled things. More veggies than you've eaten in the last year alone and always rice. There is a strange harmony with us foreign teachers and the students, at least for me personally. I know which ones have little crushes on me, one in particular who's not in any of my classes but always seems to find time to walk me down the hallway. Everyday the same enthusiastic "Nice to meet you!", "What's your name?" It's a strange and new endearing homey feeling. And I know I'll miss these kids on a raw level that I never anticipated.
Looking back, I really could not have done it without all of your help. I now see the importance of starting the experience off somewhere knowledgeable and warm. In the nine months that I've been living here, I have not had much to complain about! So much so, that I will be returning to the states in August, only to return here for another year! This city is beautiful and clean, everything is delicious, affordable and safe. I've somehow, effortlessly, made a home for myself here. It's just lovely.
This is just an informal thank you so you know just how great you are at changing lives!"
- M.M., Roosevelt, NY
Clean School, Attentive Students, Welcoming Staff
"My experience so far here in Thailand has been great. I can honestly say that I have no complaints thus far in the experience. The school is clean, the students are attentive, and the staff is absolutely welcoming and willing to aid in any manner possible. I would like to thank you for such an outstanding job with the placement. Once again, everything is fantastic, and thank you so much for the assistance."
- S.P., Pittsburgh, PA
Getting Acclimated to Thai Culture
"Things are going tremendously well. Steven and I teach in a school that is only a couple of hours south of Bangkok. The teachers within the school have been extremely helpful and accommodating and have gone out of their way to best assist us in our getting acclimated to Thai culture. Things have gone relatively smooth for us thus far. We have begun to find our routine as teachers and much of the anxiety that we first had has dissipated. We've fit in and made many friends and feel more 'at home' than we thought that we would at this juncture of our experience. Thank you for all of your help."
- - M.P., Pittsburgh, PA
Treated Like a Rock Star
"I wonder if it is going to be difficult for me to adjust to being just an average person on the street back home after being treated like a Rock Star here in China! I bet strangers won't be stopping me on the streets of San Antonio asking to have their picture taken with me! Thanks Oxford Seminars for all your help."
- K.H., San Antonio, TX
Serving a Greater Cause in Korea
"I had come to Korea to teach English as a means of saving money and seeking adventure. After the honeymoon period, however, it became easy to fall into the same routines and to go to the same places for entertainment. But in doing so, it also became easy to lose sight of my reason for coming in the first place. It's only when we continually challenge ourselves by embracing new experiences that we learn more about who we are and about the world around us. In the process of volunteering in Korea, I had stimulated a latent interest, made new friends, and served a greater cause."
- C.H., Missouri City, TX
Decided to Make ESL Teaching my Full Time Occupation
In 2010, when I decided to make ESL teaching my full time occupation, I chose Oxford Seminars because their job placement service looked promising. I can truly say that I have not been disappointed by that decision. Over the last 6 years, I have taught on 3 continents and soon to be 4. I was introduced to each of these by my job advisor and have never arrived in a place that I did not feel very comfortable working in. When I had a question or concern it was answered and each time I started over in a new cycle of job hunting, I felt I was given the same attention I had had since day 1. I started more out of curiosity and with an urge to travel, but in the course of my experience, I was infected with the urge to keep on teaching English to people any place that I could find them. I have met a lot of teachers from other programs during the last years and a lot of them seemed to be very much on their own or dissatisfied with the assistance they have received. I can honestly say I would not be at this point in my ESL teaching career without the help from Oxford Seminars.
- S.N., Columbus, OH
Perfect Balance of Work and Play in Costa Rica
"Teaching in Costa Rica is a blast. The experience of living and teaching abroad has not only allowed me to mature professionally, but I have a newly found appreciation of life. Being immersed in another culture is fascinating, not to mention learning a new language. Teaching in Costa Rica offers the perfect balance of work and play. From the classroom to the beaches, my fellow teachers and I get the best of both worlds. My company's academic director is amazing. I am in awe at how well he is able to make us feel at home while simultaneously demanding the very best from us. I have been trained, evaluated, and critiqued with such care that I am progressing as a teacher at a rate faster than I have ever thought possible. I have a vast amount of teaching materials, programs, and a staff that is committed to helping everyone do their best. From grammar jams to Spanish classes, I have learned much from becoming a teacher.
Living in another country does not only teach you about how others live, but it teaches you about yourself. I was hoping to mature a bit and find myself during this experience. One month in Costa Rica has allowed me to grow more than I could in years in the US. Six months in Costa Rica will allow you to bloom professionally and as a human being. If you are a nature lover, Costa Rica is the place to be. Picture beautiful beaches with overgrown palm trees full of monkeys that are trying to steal your food. I have seen animals here that I have only dreamed of seeing. To be in the rainforests that so many wildlife films have taken place in, is an incomparable experience. If the forest and beaches aren't your thing, there are a number of volcanoes with cute towns and very relaxing atmospheres. To be honest, I thought that I would fall in love with the nature Costa Rica has to offer and that the sights would make me into a better person. But, thanks to my company, I have fallen in love with teaching and couldn't imagine doing anything else. It is great that Oxford Seminars allows so many to have this experience. This life-changing experience is exactly what I was hoping for."
- C.S., Astoria, NY