MBA Schools Applications and Admissions Workshop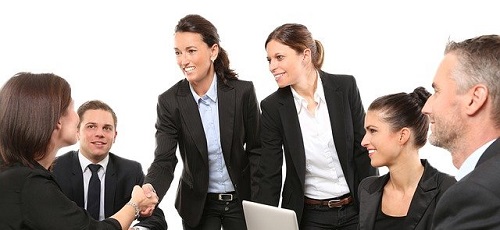 You've found the perfect MBA program - one with a world-class faculty, an academic experience that will challenge you, a diverse and inclusive culture, and a supportive environment with lots of resources to help you succeed.
Now what? It's time to get the critical information you need to convince that business school that you are a great match for it as well. We've been assisting students in getting into the MBA program of their choice for over 30 years.
We are passionate about helping individuals from all backgrounds get the knowledge they need to successfully navigate the entire MBA school admissions process. Let us share with you our decades of experience by attending one of our upcoming workshops.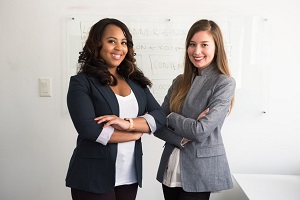 Upcoming MBA Schools Applications and Admissions Workshops
Each workshop is 5 hours in length.
You can also register by phone for any of the above workshops by

1-888-225-2480

.
---
It can be tough to figure out where to start, or what you might be missing. Our workshops offer you the insider knowledge you need. Each workshop is full of critical information to assist you in creating and submitting an outstanding MBA school application and covers a wide range of key topics including:
Why applying to MBA schools is a highly subjective process and how to benefit from this
How to present a solid, honest, captivating profile that maximizes your chances of admission into your target MBA program
What qualities are business school admissions officers looking for and how to stand out in a competitive pool of applicants
How some applicants with lower GMAT scores get into MBA school and other applicants with higher GMAT scores don't
Top ten most common mistakes in applying to MBA schools and why most applicants make them
How to get business schools to waive their application fees
What key points to focus on in your personal statement
How to overcome the natural blind spots you have regarding your personal strengths and weaknesses
What shouldn't go into a personal statement
How to structure your personal statement
Why you should not have someone else rewrite your personal statement
How to use supplementary statements/essays to improve your MBA school applications
Applying to business schools with an atypical background
How certain reference letters can help your applications
Why business schools ask for academic letters of reference
How to effectively use non-academic references
How your references can both be instrumental in admissions decisions and also in the awarding of entrance scholarships
Why consistency is so important and why all submitted materials should tie in together
How to best present your university transcripts
What is an academic false start and how to include it
How MBA school admissions officers use statistical modeling
What to focus on if you are applying as a mature student
How to prepare for an interview if a business school offers you one
Applying to only one MBA school versus applying to multiple MBA schools
How visiting a business school can improve your chances of being admitted
What an MBA school resume should look like
What admissions officers are really looking for when they ask for your resume
Why real-world work experience mwatters for business school applications
How to present multiple GMAT scores
What a cancelled GMAT score can indicate
How to talk to business school admissions officers
Why there is so much false/misleading information in online forums and chat rooms
How the Credential Assembly Service (CAS) works
The importance of doing thorough research
How Murphy's Law can derail your business school applications
Applying to MBA programs abroad
How to take advantage of rolling admissions
What is a conditional offer of admission
How to ask for a deferral of admission once accepted by a business school
Why some students currently enrolled in business school did not get in the first year they applied
Applying to the same MBA program(s) in subsequent years
---
Upcoming MBA Schools Applications and Admissions Workshops
Each workshop is 5 hours in length.
You can also register by phone for any of the above workshops by

1-888-225-2480

.
---
Terms and Conditions:
Each 5-hour workshop takes place live via Zoom 12:00pm - 5:00pm Eastern, 11:00am - 4:00pm Central, 10:00am - 3:00pm Mountain, 9:00am - 2:00pm Pacific.
Attendance is limited and enrollment is based on a first-come-first-served basis. Once this workshop is full, you can request to be placed on the waiting list.
To get the most from this workshop you will need: a reliable internet connection, a desktop computer or laptop, a web camera, a headset with a microphone, and a quiet and comfortable place where you can interact uninterrupted for 5 hours.
Attendees are requested to keep any background noise to a minimum in order to maintain the quality of this workshop.
Workshop fees will be fully refunded if you cancel your attendance at least one week prior to the start of the workshop. Workshop fees become non-refundable less than one week prior to the start of the workshop.
To ensure the privacy of all attendees, you will not be permitted to record any portions of this workshop. As well, Oxford Seminars will not provide any playback of this workshop.
Workshop dates are subject to change. Please be advised that workshops must obtain a minimum enrollment in order to proceed. In the unlikely event that a workshop is cancelled, you may transfer to another workshop or receive a full refund.