With the end of the pandemic finally on the horizon, and a lack of teachers on the ground, the need for native English-speaking teachers is on the rise. Popular teaching markets like Japan, Taiwan, and Vietnam recently reopened borders, allowing foreign teachers back in, and joining South Korea and Thailand in a major push to hire English instructors for the summer and autumn 2022 intakes.
Boasting a strong network of established contacts at schools across the globe, the Job Placement Service has continued to place course graduates in desirable ESL teaching jobs over the past two years. As the demand for new English teachers currently outstrips supply, thousands of jobs are available through JPS contacts every month, and Oxford Seminars course graduates are highly sought after.
Our Job Placement Advisors walk you through every step of the job search process. And by the way, they have all taught ESL abroad. As an Oxford Seminars graduate, you'll benefit from our:
International reputation for excellence in education
Partnerships with schools & recruiters around the globe
Success in helping thousands of grads find rewarding jobs
Check out the following blog postings if you have any questions about:
Or click here for the full list of all of our published blogs on a wide array of teaching and travel topics:

We are happy to report that the demand for English teachers is still incredibly high in many countries including South Korea. In response some schools in South Korea are offering higher salaries than usual to attract new teachers for positions starting throughout 2022. Positions are available across Taiwan and Vietnam for teachers wanting to depart in practically any month, and language schools in Japan are looking about six months ahead.
Are you seeking a short-term contract or a tropical location? If so, one-term (5-month) teaching jobs starting in May and November are available through our contacts in Thailand. Year-long teaching contracts are also available.
For those looking to teach in Europe in September, youth programs in Spain will soon begin interviewing qualified candidates for the autumn intake.
Numerous in-country teaching positions are available in Latin America for people wanting to experience Latin cultures and languages, including popular locations such as:
Our contacts in many other countries around the world are accepting applications as well. Due to the temporary travel restrictions to some parts of East Asia, including China, Japan, Indonesia, and Taiwan, the starting date for most teaching positions in those countries will be in the autumn of 2022. Contact our Job Placement team to get the latest details and to apply for those available teaching positions.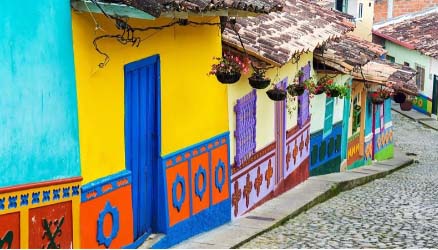 Can I Apply to Teach Online?
Yes! Some of our grads are choosing to temporarily teach online as an alternative to going abroad right away. In the current environment, teaching online can be a temporary, or a permanent, teaching solution. We have contacts with several online ESL schools and we have assisted our grads throughout the pandemic in finding online teaching positions.
Can I Apply to Teach in America?
Yes! The demand for ESL teachers in the United States remains high, and the Job Placement Service works with language schools in various locations around the country seeking applicants with working rights in the USA. The flow of international students for summer programs is increasing, and June is an especially good time to be looking to start a new TESL job.
Where Else Can I Go?
Our Job Placement team will help guide you in the right direction. With pandemic-related regulations and restrictions frequently changing, we have up-to-date information on travel restrictions as they relate to newly hired ESL teachers. Review the Where You Can Teach section of our website to see typical job requirements and benefits in popular teaching markets around the world.