Of all the places that I have been fortunate enough to live and travel to during my years teaching English abroad, Asia truly reminded me about the wonders that exist in the world. Whether trekking and paddling through the remote jungles of the Borneo or walking along the tranquil pathways of Kyoto, Asia has something for every aspiring traveler. Here are seven of my favorite travel destinations in Asia.
1. Relax in the Longji Rice Terraces of China
Constructed between the Yuan (1271-1368) and the early Qing dynasty (1644-1911), the Longji Rice Terraces (also known as Dragon Backbone's Rice Terraces) are a true measure of human innovation. Roughly two hours' drive north of Guilin, the terraces can be reached by either car or public transportation. Those who make the commitment of staying overnight are rewarded with beautiful sunrise and sunset views of the rice fields.
My time spent there included a lot of hiking in the countryside, taking photos of the terraces, and soaking up the tranquil atmosphere. The chance to see a working part of human history, combined with the warmth of the local people, made this one of my favorite travel destinations.
2. Climb Mt. Fuji in Japan
A journey to the top of Japan's highest mountain is one that should occupy a place on your bucket list of things to do in life. Open to climbers from July to early September, the trek to the mountain's peak can be done by those without previous climbing experience.
Although arduous at times and a test of will, those who make it to the top are rewarded with one of the most beautiful sunrises the world can offer. The two things that made it special for me were that the climb to the peak can be done with friends and that you can purchase a nifty traditional wooden walking stick which you can take home as a souvenir.
3. Explore The Ancient City of Sigiriya in Sri Lanka
For those interested in visiting the ruins of a 5th century capital, the Ancient city of Sigiriya may be for you. Located approximately 100-miles northeast of Colombo, a trip to this UNESCO World Heritage Site can be reached by a relatively short car ride. The royal compound is a beautiful combination of elegant gardens, pools, and walkways that take you to the summit of the main attraction – Lion's Mountain.
I have been fortunate enough to visit a lot of temples during my time teaching abroad, and the Ancient City of Sigiriya is definitely one of my favorites. It was made even more memorable as it was my first opportunity to see a snake charmer in person. The opportunity to see such a well preserved and interesting piece of history is not to be missed by those visiting the island of Sri Lanka.
4. Try Urban Shrimping in Taiwan
Visit your local market in Taiwan and look for an Urban Shrimp Restaurant! Do you like sitting down, drinking beer, and eating fresh shrimp? If so, then don't miss out Taiwan's urban shrimp restaurants. Found throughout the island, these local establishments are equal parts entertainment and sustenance.
The formula is quite simple; stroll up to an urban shrimp restaurant, sit down on a plastic chair, grab a couple beverages, and fish for your own shrimp. I found something very therapeutic about sitting around a large pool with friends, tossing a line into the water, and catching a few shrimp for dinner. Enjoyed by all ages and nationalities, urban shrimping is a culinary activity that you'll remember far past the time you leave Taiwan.
5. Visit Luang Namtha in Laos
A little bit off the beaten path, Luang Namtha is a beautiful and often underexplored region tucked away in the northwestern corner of Laos. Its close proximity to China allows intrepid travelers coming from China an opportunity to taste traditional Laotian culture before traveling south.
Being home to over 20 different ethnic groups, Luang Namtha is one of the most diverse regions in Southeast Asia. I absolutely loved the experience of riding a motorbike around the countryside taking photos and exploring the region. Whether you hop on a motorbike to tour the local villages such as Muang Sing, or explore the wilderness by kayak, there is something here for every adventurer.
6. Watch Muay Thai at Rajadamnern Stadium in Thailand
Opened shortly after the Second World War, Rajadamenern Stadium is considered to be the oldest and greatest Muay Thai stadium in the country.  For those wishing to experience a unique and fascinating sporting experience, it is worth checking out a night of fights here. Open throughout the week, there are plenty of opportunities for travelers to schedule a visit.
Furthermore, as the fights are held in the evening, there is plenty of time for you to check out some of the other sites Bangkok has to offer before settling down ringside to support your local fighter. For an evening activity in the bustling city of Bangkok, this is an experience not to be missed.
7. Try Island Hopping in South Korea
My second teaching experience was in the lovely coastal city of Mokpo. Situated on the southwestern tip of the Korean peninsula, it was a perfect launching point for me to hop on a ferry and explore some of the small, sparsely populated islands along the coast. I personally took a lot of enjoyment from setting up camp along the pristine beaches and exploring the nooks and crannies of each island.  If it's your first time to explore this part of the world, I would recommend making Hongdo your first stop.
This tiny island is a treasure of nature, with its sparkling blue water, red cliffs, and countless species of plants and animals. My two days spent there, included a boat tour of the island, walks in and around the village, and enjoying fresh seafood with friends. If you find yourself teaching in South Korea, a trip to the southwestern coast and beyond is a must.
Travel in general is a wonderful thing, but there is something truly rewarding about flying off to an exotic destination, only to return to your home abroad. Although I have highlighted a few of my personal favorite travel destinations in Asia, there are countless others that are equally worth mentioning. From the local Buddhist temple down the road, to further adventures afar, you will find something worth seeing each day you step out your door in Asia.
Learn More about Teaching English Abroad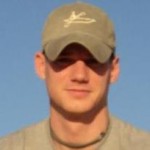 Michael Adams taught for a total of ten years in nine countries – Canada, Japan, Korea, Thailand, Taiwan, Oman, Scotland, Turkey, and Ireland.  Although currently settled in Canada, he still loves to spend his free time traveling, trekking and climbing abroad. He has a Bachelors Degree, a teaching degree, and is currently in his final year of his Master's degree in Education.