When you're planning on teaching English abroad for the first time, starting your job search can seem like a confusing process. But it doesn't have to be, especially if you have some guidance along the way. Our grads Isabele and Tricia used our Job Placement Service to find their English teaching positions abroad. Isabele found a job teaching English in China using our Job Placement Service, while Tricia found a job on her own but was still able to consult with her Job Placement advisor when reviewing her teaching contract.
See below for Isabele and Tricia's reviews of their experiences finding ESL teaching jobs overseas with our Job Placement Service.
Isabele – Accomplishing my dream of teaching English in China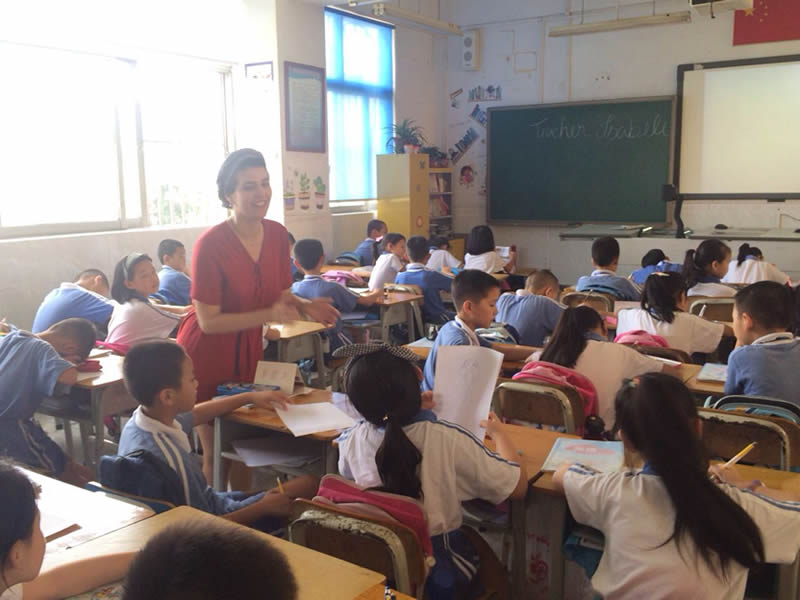 "Oxford Seminars is a solid program. They do everything they promise, from the free info sessions to the job placement services, in a very professional and friendly manner."
"They assisted me through all the steps. After finishing my in-person classes and online component, I started building my online resume, which they reviewed and sent to the schools they work with. When I got the job, they even analyzed my contract to help me make sure everything sounded legit and fair."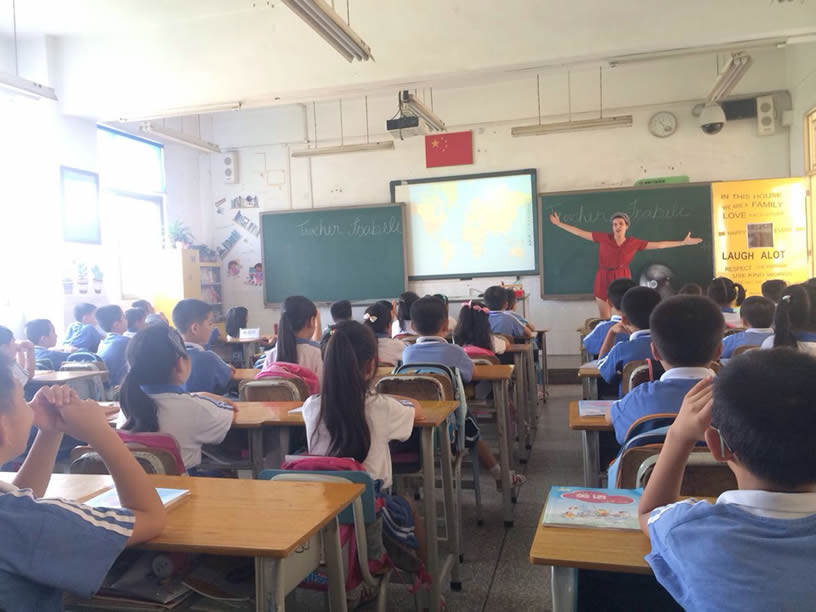 "I am currently teaching at a public school in China. I had the misconception that Chinese students were shy and quiet, but I was so wrong. They can be very energetic and participative! The number of students per class is definitely a challenge, but soon we learn how to do activities adapted to this classroom setting."
"Overall, my work is satisfying and I have been experiencing great things. Chinese culture is very welcoming towards foreigners. There are many signs in English, most Chinese movies (in theaters) are subtitled in English, and I have had many situations where strangers offered to help me with translations. Chinese people also love to have fun, so there are many activities, events, and concerts happening all the time, including in the expats' communities. This is especially true in the big cities."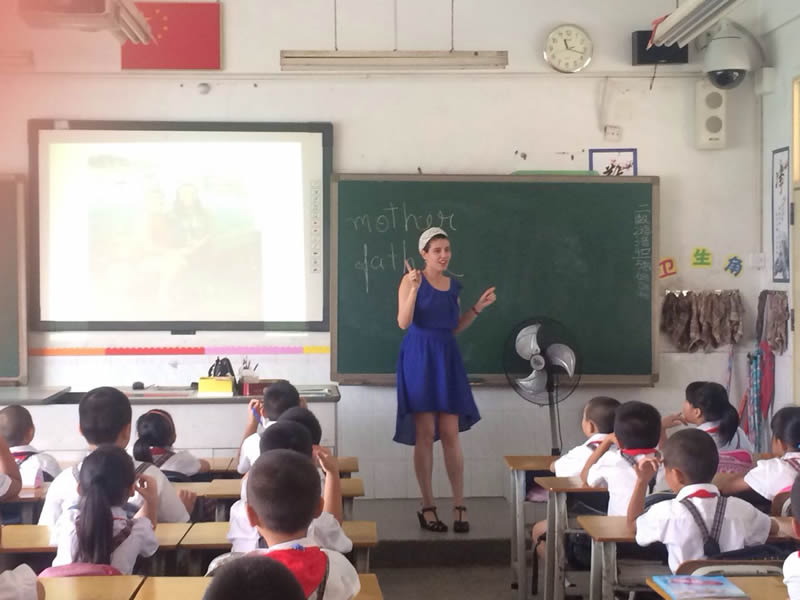 "There are also many opportunities to travel to other provinces and different countries depending on where you live. I live in a city just a few hours from Hong Kong, and other Southeast Asian countries. I know many people who spent their vacation traveling around Thailand, Laos, Cambodia, The Philippines, etc. You will always find things to do. Of course I encountered difficulties; the language barrier is probably the biggest one. Living and working abroad is very challenging, but it is also extremely fulfilling."
"I wanted to come to Guangdong province [China]; I wanted to have this experience. And Oxford Seminars helped me accomplish this dream!"
Tricia – Getting support in my ESL job search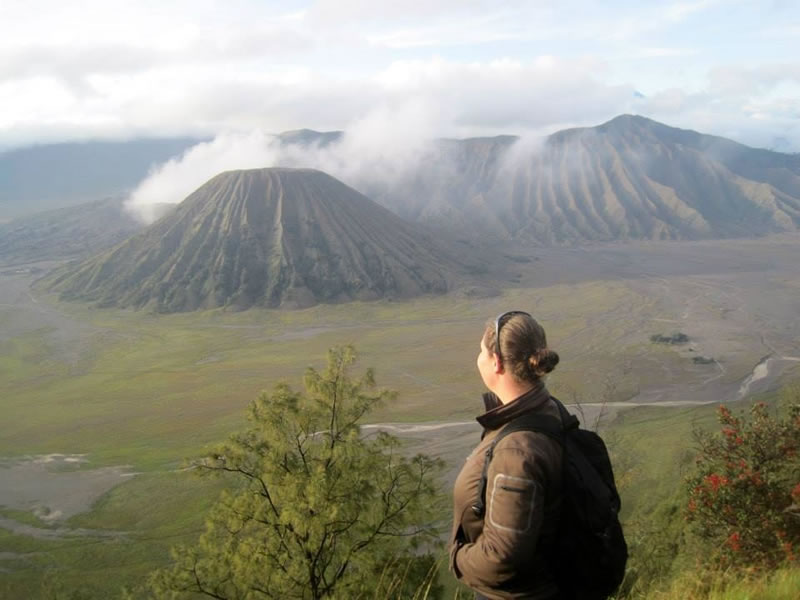 "After completing my TESOL/TESL/TEFL certification through Oxford Seminars, I did my own job searching and was quickly offered a wonderful position at a private language academy in Seoul, South Korea. Even though Jennifer, my personal Job Placement Advisor, was not involved in the search for that particular job, she encouraged me to send her my employment contract and guidelines anyway, just so she could make sure that everything was set up the way it should be for me."
"When the time came to search for my second contract, I went straight to Jennifer. After updating and vetting my resume together, I told her about my preference for teaching adults and my willingness to go wherever in the world such elusive adult teaching opportunities might be."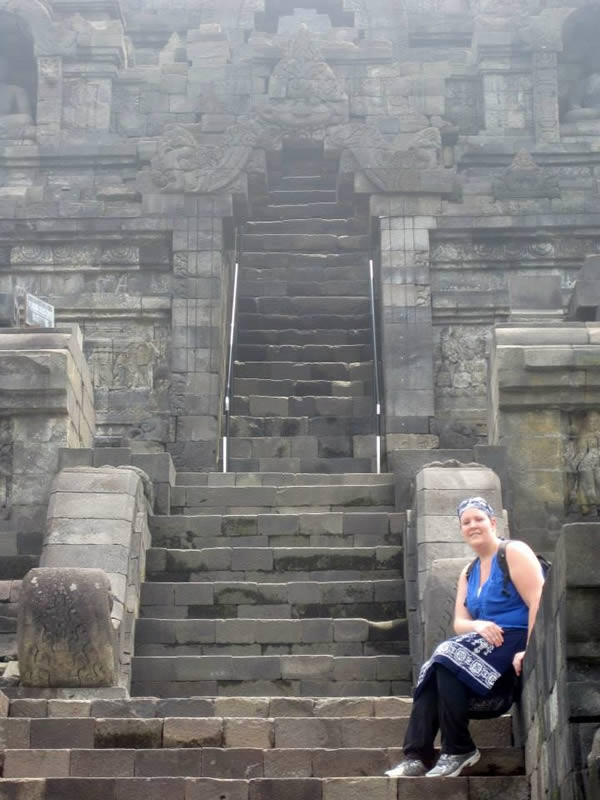 "Within a week, Jennifer sent me a list of potential contacts in five different countries. It was almost overwhelming to suddenly have interested recruiters and schools from Saudi Arabia, Turkey, and Kyrgyzstan all vying for my attention. Jennifer and another of her Job Search team members followed up with me regularly and offered continuous support through the next six weeks while I filled out declarations of interest and follow-up questionnaires, and responded to requests for interviews."
"It was a very uplifting feeling, knowing that my Job Placement Advisor was right there, cultivating relationships with schools and recruiters all around the world just to help me further my career. I'm quite convinced that I would not be preparing to move to Istanbul to accept a position at an adult language school were it not for the Oxford Seminars Job Placement Advisors."
"I could not have asked for more professional or genuinely supportive service. When it comes time to find my next contract, I know exactly where my first stop will be."
Ready to teach English abroad and to travel the world?