One of the difficulties with assessing a potential TESL employer or ESL teaching job overseas is the distance involved – you are in your home country and they are most likely on a different continent or in another hemisphere. If you are conducting a distance job search and interviewing via webcam, you probably won't have the chance to see the school and meet the employer face-to-face before you start working there. As you may have deduced, this is an unfortunate drawback to the distance job search process. Fortunately, this article can help you evaluate a potential employer for a position teaching in a language school abroad.
1. Pre-Interview Research
If you are accessing the Job Placement Service through Oxford Seminars, you can take some comfort in the thought that all of our overseas contacts have been carefully vetted. However, it still pays to do your own research. Start off by heading to the company/school website. Ideally it should look like it was created this century. It should have quite a bit of information about the company itself along with more information about the school environment, teaching staff, and approach to teaching ESL. (Note: This information may not be in English – you may have to form your opinions based on images and Google Translate).
Next, Google the company/school. Look carefully for reviews and other related information, but also for personal blogs or articles that may have been written by past teachers. Try to take any negative info with a grain of salt – my theory is that if someone is unhappy with their position or ESL teaching experience, they are three times more likely to go online and gripe about it. Those who are happy are often too busy enjoying the job and overseas experience to post about it online.
2. Interview Q & A
Expect to be asked a considerable number of questions during the job interview. However, before it wraps up, be sure to get your questions in. This is your opportunity to find out more about the school, the number of other instructors, the students, and how a typical lesson unfolds. Since these sorts of questions show interest in the position, they will reflect favorably on you. More importantly, they can give you a lot of insight into the school and employer themselves. Quality employers typically love to talk about their schools and will often go into specific detail in response to your questions. This is a good sign. Vague and/or short, abstract responses might be red flags. If the employer doesn't have enough time to answer all your questions during the interview, find out when you can speak again. If they are seriously considering you for the position, they should be willing to make time.
3. Contract Time
This is the last step in the evaluation process. If you had a successful interview and the employer is convinced you are the right person for the job, a contract offer should be headed your way. The contract is a legal document and is essentially a commitment for both parties. It should be quite detailed in terms of your responsibilities to the employer and their responsibilities to you. It should include specific details on the term of employment, hours of instruction, salary, benefits, accommodation, transportation, etc. You need to make sure that all the information posted in the job advertisement matches what is contained in the contract. The more thorough the contract, the better it reflects on the employer.  Read through it carefully and then have someone you trust do the same. Rarely do employers 'forget' to include important details, so treat any omissions with caution. You can always ask the employer to add something you feel is important.
4. Go With Your Gut
In the end, you may have to go with gut instinct. Follow the above process and listen to your inner voice of reason. If you feel too uneasy about an ESL teaching job, be prepared to pull the plug on a job offer and start over. However, keep in mind that nothing is ever perfect. You need to have a little faith that the employer is representing themselves, their school, and the position in question honestly, just as they are hoping you are representing yourself accurately. Is it possible to get burned? Yes. But this tends to be the exception rather than the rule. And with living overseas and teaching English abroad being one of the best experiences out there, the reward often justifies the risk.
Want to learn more about teaching ESL abroad? Sign up for a free information session near you, or download our course guide.
Written by Dana Clarke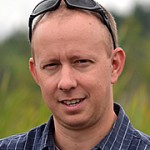 Dana Clarke taught for four solid employers in Japan and several in Canada. He currently teaches in Ottawa.