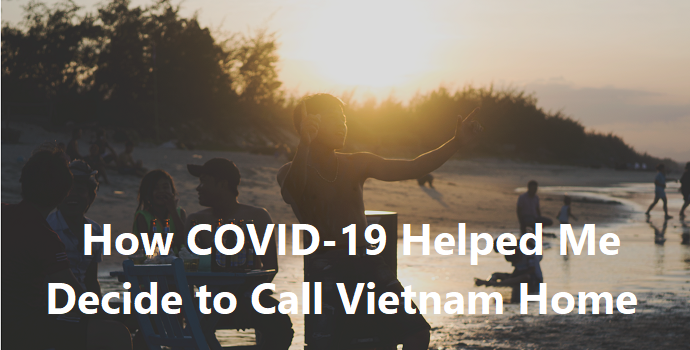 January 27, 2021
The frying pan pops and sizzles, the smell of onions thick in my cramped kitchen. My eyes are teary from chopping as the tiny ding of my phone signals a message: Have you heard about the 80 cases of COVID?
It's a strange feeling, a kind of falling away, as I read the link my friend has sent, outlining a community cluster of COVID in Northern Vietnam, where I've been living since 2017. The virus has been contained since our last outbreak in July and this is the highest daily number the country has recorded since the pandemic began.
It's like déjà vu: my small apartment, the regrettable surprise, the tenderness of uncertainty. We have been living in a bizarre reality for a year and it often feels like a fissure, a slice in a dimension we all slipped through. The unreality made stronger by my presence in a country so different from my home in Canada, but one that has handled the pandemic with transparency and iron will.
While the rest of the world watched their numbers rise, moved in and out of lockdowns, and worried over their loved ones getting sick, inside the closed borders of Vietnam, we went freely about our lives. We weren't wearing masks. We went to parties, festivals with hundreds of people. We hugged our friends and because we knew that somewhere beyond our borders others couldn't do the same, we hugged them a little harder.
I've called Vietnam home for nearly four years. It's unfair to say, but my time here during the pandemic has been the best year yet. It turns out that when you watch a world go without, it makes you wildly grateful for what you have.
I go back to chopping vegetables, wrapped in a rare comfort, certain that the Vietnamese government will get this outbreak under control. As I toss peppers and mushrooms into the frying pan, I consider how close I came to being somewhere else.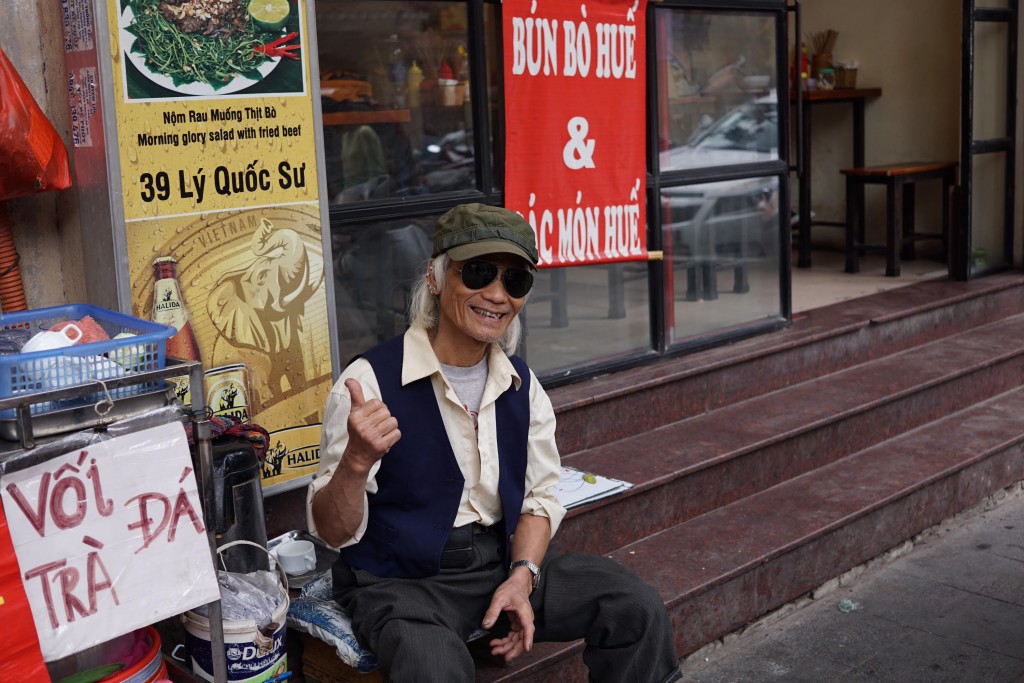 Early days
In the fall of 2019, I left Vietnam under the impression I was moving to Australia, but come January 2020, I found myself in Thailand, grieving a failed relationship and a year's worth of plans. I thought Vietnam would be a good place to lick my wounds for a few months.
The first case of COVID in Vietnam was reported on January 23rd, but the government contained it quickly. Like everywhere in the world, despite our shared porous border with China, the virus seemed distant and intangible. There were more masks on the street, reports of people being sent to quarantine camps. It's fascinating now, looking back, how slow we were to realize how much our reality was changing.
My parents asked if I was coming home. COVID hadn't made its way to my island province of Newfoundland yet. To my family, it was only close to their daughter, which must have threatened like a shadow at the edge of their vision.
"No," I said. "I mean, if I get COVID, I'll be fine. I don't want to risk bringing it home either." I still believed I'd be able to celebrate my birthday in Myanmar come April. I wanted to spend the summer in China, meeting some of the students I'd been teaching for years.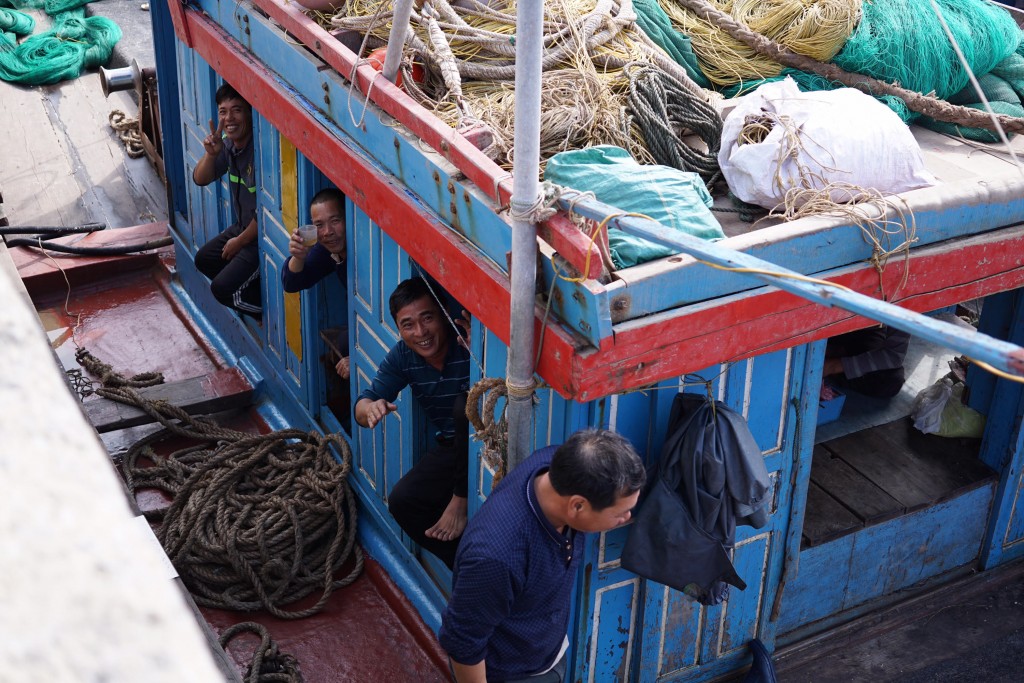 A change of heart
The first case of COVID in Newfoundland was reported on March 14th. I became worried about my father, who has a respiratory disease, my mother who is a nurse, and my grandmother who was about to turn 92. On March 16th, from his podium in Ottawa, Justin Trudeau sent a call to all Canadians. "Come home," he said.
I felt a strange tug, a kind of patriotic pull toward Canada like I was shirking my civic duty by staying in Vietnam. Even my parents felt the pressure. "Everyone keeps telling us we have to get you home," they said.
Meanwhile, cases in Vietnam surged. The government closed the borders to international travel. The atmosphere amongst expats was uncertain, none of us sure whether the Vietnamese government or the healthcare system were equipped for a pandemic. Many foreigners left. My unease grew as I watched people I knew migrate back to their homes. On April 1st, I called the Canadian Embassy.
"How do I get home?" I asked. "What are the restrictions? Will I be able to board a connecting flight to Newfoundland?" I was given a number for Border Control and a travel agent the Embassy recommended.
"If you have no symptoms, you'll be able to board your connection," the border agent said. I felt a snap of relief from her easy Canadian accent, the friendliness in her voice. "If you have symptoms, you'll be quarantined at a facility on your arrival, provided by the government."
I was entertaining daydreams of a peaceful isolation in my hometown, waking up to the ocean, seeing my family. When I hung up the phone, I was hopeful.
The travel agent was brisk. "Things are about to get very difficult," he said. "Vietnam is going into lockdown at midnight. There's a flight to Canada tomorrow but it's already full. I'm not sure what is going to be available after. Send me your passport information and I'll get in contact if any spaces open up or when I know more."
My stomach dropped. In my haste, I had forgotten about my passport. "It's at immigration," I said. My visa was about to expire, and I'd given it to a visa agent a few days before to begin processing it for an extension.
"Well, you're going to need it if you want to leave."
Since COVID had reared its head and the borders had closed, the cost for a visa extension had gone from 30 USD to nearly 400, a stack of cash I'd just given to my visa agent.
"I can take your passport out of immigration," she said as I called her in a panic. "But I don't know what will happen. You might have to pay again. Your visa might expire before you get on a flight."
When I hung up the phone, I felt the ripples of a panic attack, the edges of my vision bleary.
You can always go home
In January 2016, I left Canada and moved to South Korea to teach English. On my first day, I wrote a mantra in big block letters on the cover of my notebook and placed it face-up on my desk: You can always go home. Those words were a pressure valve when I was overwhelmed or scared. I couldn't imagine a realistic scenario when I wouldn't be able to board a flight home. It's bizarre now to think about a time when a global pandemic was inconceivable.
After speaking to my visa agent, I called my father. "I'm just really worried about you," I said, my voice breaking as I thought about him becoming ill.
"I'll be okay, baby," he said. "It's you I'm worried about."
When I went to sleep that night, I had a dream that my father developed a cough and a fever. I dreamt about deportation and expired visas, strict lockdowns, and the plea of Italian doctors begging us to take the virus seriously.
At the beginning of this, the unknowns were the scariest part.
When I received my passport the following week, a three-month extension stamped neatly on its page, Vietnam had reported no new cases for the first time in a month. Meanwhile, the virus had stayed away from my hometown, and Newfoundland, like my adopted country, rolled out some of the strictest measures in Canada. I was lulled into a sense of ease and the panic moved somewhere beyond me. By the end of April, the threat of COVID in Vietnam had been erased. I celebrated my 28th birthday with my friends at a bar. No masks. No social distancing. We joked about how lucky we'd gotten, wondering what we must have done in our past lives to have gotten the good fortune of being in Vietnam.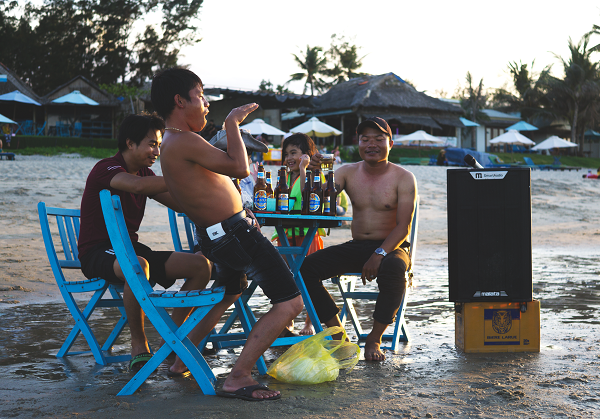 Second wave
In July, there had been no community transmission of COVID in Vietnam for months. It was summer and my friends and I took a sixteen-hour train to Hội An, a Unesco World Heritage site on the coast of central Vietnam. Usually a bustling tourist town, Hội An was stark and empty. Women selling bracelets and fans on the beach complained to us about how little money they were making. "But Vietnam, number one! No COVID!" they said.
We went back to Hanoi ten days later, just before Hội An and the neighboring city of Da Nang went into their second lockdown. While we laid on the beach, drinking cocktails in the sun, COVID had crept across the borders and into Da Nang. Vietnam recorded its first deaths as the virus worked its way through residents of a hospital.
In Hanoi, every person who was in Da Nang during the month of July was sent for COVID tests, myself included. We waited for an impending lockdown but none came.
By the end of August, the second wave was under control. Those of us lucky enough to be guests here once again applauded the Vietnamese government. We wondered how a country with 90 million people so densely populated was able to keep everyone safe, while our own countries struggled and failed.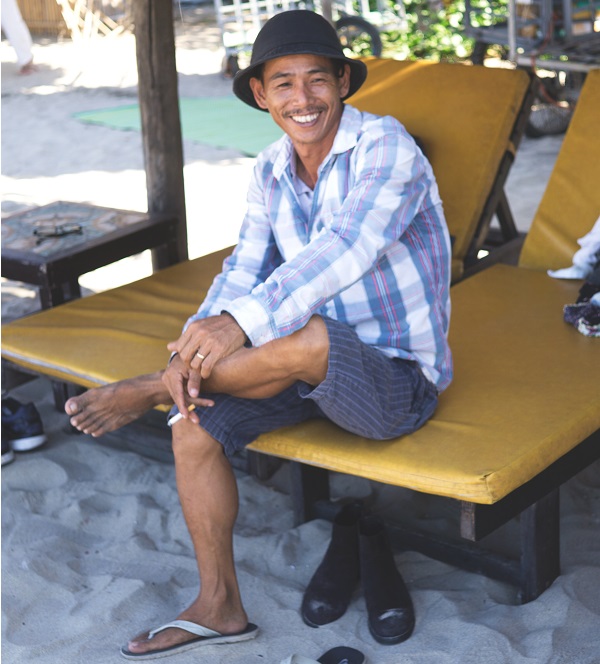 February 17th, 2021
It's been nearly three weeks since the newest outbreak in Vietnam. Over 700 cases have been reported across the country. The most affected provinces have gone into lockdown, and Ho Chi Minh City and Hanoi are both under school closures and social distancing measures. Despite restrictions, there's comfort and freedom. When it comes to the pandemic, we go about our lives, trusting in the government's ability to trace and isolate.
At home, my family in Newfoundland have just gone under a Level 5 lockdown, a move made quickly after a new outbreak was found on the island, a much swifter and more proactive response than most provinces that have been hit hardest in Canada. I feel safe that my two homes will stay the course.
During the past year, I've realized I want to call Vietnam home forever. I'm not Vietnamese, nor will I ever be, but I've come to understand how you make a patriot out of someone. While the world felt to be on the brink of catastrophe, Vietnam built a stronghold and let us stay inside.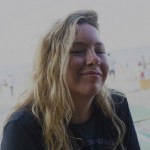 Sabrina Pinksen is a writer and teacher based in Vietnam. An Oxford Seminars graduate, in 2016 she left Newfoundland and has called Asia home ever since. Her work has appeared in print and online magazines in Canada and abroad.