Where in the World are Magda and Brent: Exploring Jungles and Caves in Vietnam
One of the great highlights we planned for our trip was to visit the world famous caves at Phong Nha in central Vietnam. We booked an overnight camping trip to Hang En cave, the 3rd largest cave in the world. The trip would include 12 miles of jungle trekking over mountainous terrain and 2 miles of hiking within the cave itself. All of this along with a night of camping on a sandy beach within a cavernous cave hundreds of millions of years in the making.
Our time in the north had stretched out almost a week longer than we had originally intended, and our visa deadline was beginning to loom large on the horizon with Ho Chi Minh City and the Cambodian border still some 1000 miles away. With these time pressures already weighing on us, mother nature decided this would be an opportune time to intervene to remind us who was really in charge of our destinies. Not nature in the huge and grandiose type, but nature of the more insidious microscopic kind. Mother nature decided it was time for us to get sick.
Getting Sick…
Illness hit me first like a hot and cold wave of impending doom, followed by an abdominal workout that would put any personal trainer to shame. Then, just after I had recovered enough to be away from a bathroom long enough to get on a bus toward Ninh Binh and the grottoes and pagodas of Tam Coc enroute to Phong Nha, Magda was struck by illness like a tsunami (courtesy, we suspect, of one of those oh so very delicious banh mi sandwiches we loved to get at every opportunity…we both recalled biting into a shared sandwich and thinking "this doesn't taste quite right", and then we finished eating it anyway…a decidedly poor life choice). With food poisoning slowing us down, there was no way we were going to make it to Phong Nha in time for our cave adventure. Not a chance.
Fortunately the good people at Oxalis were able to accommodate us and rebook our trip for a later date. This delay meant a drastic reworking of our plans and travel itinerary, but there was no way we were missing the overnight stay in the cave. Hang En Cave was one of the three major highlights we picked out when we originally began planning this trip. It had to happen for us. We decided to take this extra time to recover and also to sit still and unwind for a few days. The past few weeks had been a steady flow of transience, barely opening our bags before having to pack up again for the next destination. It was becoming exhausting. Our trip was still four days away when we got to Phong Nha, so we used this time to explore the area and just relax. It was one of the best decisions ever thrust upon us by unfortunate circumstance.
Exploring the Caves!
While in Phong Nha, we rented a motorcycle and drove around the beautiful mountainous area, and took a day to go to what is known as the Dark Cave or Mud Cave. It is both very dark and very muddy. We zip lined in, then went into the cave and crawled and swam in the ultra fine, silty mud, then we swam back up the river to clean up and get back on the bike. It was honestly one of the most enjoyable days of the trip so far, even though I managed to drown my waterproof phone. Alas.
After the Dark Cave, we were ready for the real adventure: Hang En. The jungle trek was hot and tiring, but our guides were wonderful and the scenery was very Jurassic Park. Hang En is so big it has its own beach, climate, and it is filled with some of the loudest birds I have ever heard. We pictured a tranquil, quiet, peaceful night under the limestone roof. Instead, a million birds and bats sang their songs in a haunting symphony. It was truly a great experience, but not a restful one.
After leaving the cave and hiking our way back to the pick up zone, we marveled at the experience. We had just slept in a massive cave in the heart of the jungle in Vietnam. This was an experience neither of us ever envisioned, and one neither of us will ever forget. And, surprised as I am to write these words, were it not for the food poisoning and our forced period of rest, I don't know that we would have gotten as much out of Phong Nha and the amazing caves as we did. Even when life throws you a curve ball, you just have to reach out and grab it and make the most of the unexpected. Live life; love life.
Sign up below to receive email updates whenever Magda and Brent post new content as they a travel and teach abroad, or follow Oxford Seminars on Facebook, Twitter, Google +, Youtube, or Pinterest to see updates as they explore Vietnam, Thailand, Laos, and Beyond in their journey across a dozen different countries in between ESL teaching contracts in Taiwan and the Czech Republic.
Want to learn more about teaching English in Vietnam and traveling in exciting destinations like Phong Nha? Visit an information session near you or download our free course guide!
Written By Magda and Brent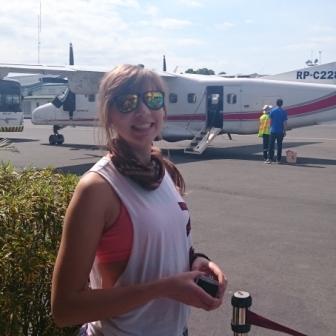 Magda is an Oxford Seminars graduate with an honors degree in biological sciences. She loves traveling and has been to nearly twenty countries, with plans to see them all! She spent a year and a half teaching English and Science in Incheon, South Korea, and is looking forward to many more opportunities to teach and travel abroad on the horizon.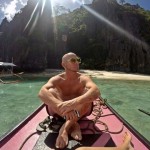 Brent has been involved in ESL as a teacher, Oxford Seminars TESOL/TESL/TEFL instructor, and writer for much of the past decade. His teaching exploits have taken him to South Korea, the Czech Republic, and most recently to Taiwan. As both a teacher and avid traveler, he looks forward to every opportunity to explore new cultures, sample new cuisines, and meet new people. There's no better way to see the world!