Working abroad has its many perks, one being that traveling is a little more accessible and affordable due to proximity to many other countries in comparison to back home in the Western part of the world. While away in Korea, my goal was to take full advantage of the time I'd be away from home for travel and new experiences, even if it meant passing up on some of the traditions I'd grown up with my whole life.
Working at a hogwan in Korea offered minimal vacation time in comparison to the public sector, one week being in the summer and the other at Christmas time. Adding a weekend and an extra day, I would have ten days on my Christmas break. Do I fly home and spend two days traveling? Spend over $1000 on transportation? Or, do I travel somewhere much closer and use that money to have the experience of a lifetime?
I chose the latter, and specifically, selected to travel to Cambodia and Vietnam for Christmas and New Year's. I went with two friends as none of us were planning on going home for the holidays. Quick tip – if you can't be with your family and loved ones, spend it with other friends and loved ones!
Christmas in Cambodia
My Christmas was going to look very different this year, waking up to 95 degree Fahrenheit weather, and heading out to visit some of Cambodia's many famous attractions, the biggest being Angkor Wat.
Touring the world's largest religious monument, we spent hours walking through the pathways of Cambodia's beautiful Hindu and Buddhist temples, overgrown with trees and nature over the years. Starting with the sunrise at Angkor Wat's largest temple, touring around in Tuk Tuk's all afternoon viewing the many sites, and by evening, it was back to town for more insight into Cambodia's history.
Touring the infamous Killing Fields in Cambodia changed the mood from a relaxing and fun activity to a more sensitive and emotional time. Touring the fields, cells, and camps, we learned more of what Cambodia's history had been about and the struggles the people have gone through (also why Cambodia may be the way it is today).
Following the tours with a delicious Cobb Salad lunch (a tradition in my home to this day) and back to the hostel, followed by a night out on the town in Siem Reap, made a holiday never to forget. With a new perspective on the day, it was a fine balance of activities that offered a variety of emotions and options.
New Year's in Vietnam
Leaving Cambodia, New Year's was spent on the coast of Vietnam, in Nha Trang. A beautiful location for parasailing, custom clothing, scooter riding and New Year's parties of course! Both experiences were adventures that truly could not have happened anywhere else!
Sound like something you'd like to do? Find out how this could be you next Christmas and New Year's here.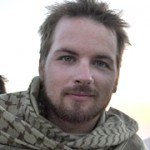 Josh Malig began his ESL teaching journey in Cameroon, Africa on a Nipissing University Teaching Placement for 1 month. Following this experience Josh has taught ESL in Canada, Korea and is now training others through Oxford Seminars. He has recently completed his Master's of Education through Nipissing. Currently, Joshua Malig teaches in the public school system in Brantford, ON and travels on his time off. It will only be a matter of time before he is off again for some more ESL teaching experiences.