In all honesty, I can say that the decision to teach abroad was one of best decisions I have made in my entire life. The change from growing up in a small Canadian town to spending ten years living in nine different countries and traveling to numerous more has left a lasting impression on who I am and how I see the world. Here are my top five reasons on why I am thankful I chose to teach English abroad.
1. Teaching abroad Shaped my Identity
Simply put, the experiences I had teaching and traveling abroad have greatly influenced how I see myself and the world around me.  Whether it was trekking with the hill tribes in Laos, walking through ancient markets in Turkey, or having a pint in a 17th century pub in Ireland, every experience I had molded my character into who I am today. In reflection, I wholeheartedly believe that spending the decade traveling has been the most transformative period in my life, and I am thankful every day for having the opportunity to have gone through that process.
2. Teaching abroad Gave Me Unforgettable Experiences and Memories
I've never been a person with a lot of money, but teaching abroad has made me feel that I am rich in experiences. A day never goes by without reflection on my travels. Memories like spending my weekends climbing and hiking in the mountainous region of Oman and waking up to fresh coffee served by curious villagers will stay with me for the rest of my life. One of the absolute joys of teaching abroad is sharing my tales with loved ones and knowing that, for myself, I am writing a life story with which I am completely content.
3. Teaching abroad Provided Me Lasting Friendships
One of the absolute charms of teaching abroad is the sheer diversity of people that cross your path. Whether the gregarious Australian, the Korean marine, the Bedouin camel herder, or the Algerian mountain climber, each person I met in my travels holds a valued place in my heart. The opportunity to make friends from all over the globe has been an absolute highlight of my time abroad. It's an amazing opportunity to really experience how similar people are in the world, and how easy it is to make friends regardless of language, culture, ethnicity, or religious beliefs.
4. Teaching abroad Allowed Me to Feel Like I Made a Difference
One of the universal benefits of teaching is having the feeling that you have made a difference in someone's life. Even today, I still get emails from former students I taught abroad who have done such things like complete their Masters degree in the United Kingdom, been accepted into the university of their choice, or started their own business. It is extremely rewarding to hear what they have done since I left or what goals in life they are hoping to accomplish in the future. Even though my own influence on their life's trajectory may have been marginal, it is still rewarding to know that in some way, I helped them along their path.
5. Teaching abroad Turned my Life into an Adventure
No doubt about it, teaching and traveling overseas is one extended adventure. As someone who grew up reading National Geographic, it was almost surreal to be on one of the adventures I had read about as a child. I had the opportunity to climb mountains throughout Western China, explore castles in Scotland and spend holidays rock climbing in France and Italy. To go from reading an article about the wonder of Mount Fuji in Japan to seeing it from my balcony apartment and eventually climbing it, felt like I had accomplished something out of a magazine. It is a beautiful sensation to wake up each morning invigorated by the sense of an impending an adventure.
Teaching abroad truly is a life-altering experience. As best as I can describe to others, it really is something that needs to be felt and done first hand in order to best conceptualize the rewards with traveling for an extended period of time overseas.  Every day I am thankful that I decided to pack up a bag and leave my home for adventures abroad. Although I only highlighted five of the reasons why I am thankful to have taught overseas, there are countless more that I reflect upon every day.
Would you like to have a similar experience abroad? Learn More.
Written by Michael Adams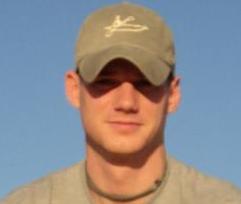 Michael Adams taught for a total of ten years in nine countries – Canada, Japan, Korea, Thailand, Taiwan, Oman, Scotland, Turkey, and Ireland.  Although currently settled in Canada, he still loves to spend his free time traveling, trekking and climbing abroad. He has a Bachelor's Degree, a teaching degree and is currently in his final year of his Master's degree in Education.