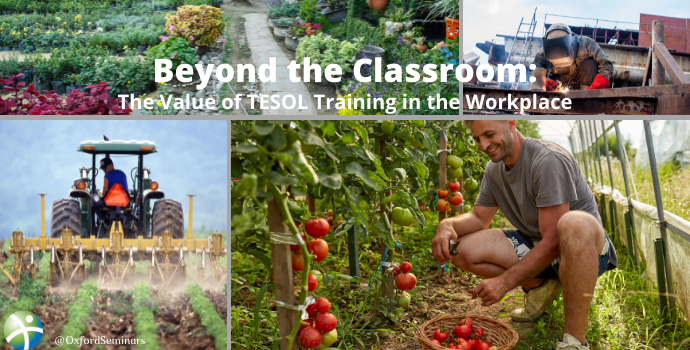 Leamington is a smallish Canadian town on the north shore of Lake Eerie, in southwestern Ontario. It's surrounded by some pretty lush and fertile farmland, and has been known for over 100 years as "The Tomato Capital of Canada." In addition to the endless acres of gently rolling farm fields, modern day Leamington is also surrounded by massive greenhouse farm operations, growing hydroponic tomatoes, cucumbers, peppers and other produce. As such, the town's contemporary slogan is "The Greenhouse Capital of North America." Producing and packing all those veggies requires a huge labor force of farmworkers, and in the spring, summer and fall, Leamington's unofficial town slogan might be something more like "Little Mexico of the North."
As part of Canada's government-sponsored migrant farmworker program, thousands of migrant labourers from Mexico and the Caribbean are flown into Canada each spring to work on farms such as those surrounding Leamington. Over the years, as the numbers of migrant workers in and around Leamington grew and grew, new businesses sprouted up alongside the usual chain grocery stores and take-out pizza spots. Little bodegas and cantinas – places selling imported groceries and snacks not available at Canadian convenience stores – where the farmworkers could buy fresh tortillas or canned chipotle peppers to mix with their eggs for breakfast. Little juice bars also sprouted up, places for farmworkers to stop in for a cold drink and a chat with friends on Sunday afternoons, often after bicycling from their farms into Leamington for their regular outdoor Sunday morning church service. I spent two summers during university working with migrant farmworkers on Canadian farms, as part of an English outreach program run by a non-profit literacy organization. The goal of the program was to place students on farms where they could live and work alongside farmworkers from Mexico and the Caribbean, and offer them volunteer English lessons in the evenings and on weekends. The first farm I worked at was a greenhouse near Leamington specializing in hydroponic tomatoes, and the second was a garden nursery East of Toronto which grew everything from flowers and shrubs to evergreens. In addition to offering voluntary English lessons, it was hoped that being placed on these farms would also allow us the opportunity to help facilitate communication between the migrant workers and our employers and other co-workers on the farms.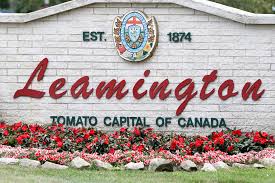 Encountering colleagues in the workplace for whom English is a second or foreign language has also been a regular feature of my overseas English teaching experience. Though generally the co-teachers I worked with had excellent English skills (their knowledge of English grammar usually far exceeding my own rather dubious sense of structure), school administrators and support staff typically did not speak much English. If seen as important opportunity for language learning, rather than an impediment to communication, experience has shown me that the work environment can play a crucial role as it provides a good opportunity for daily practice, as well as a built-in motivation. My training in teaching English as a Second/Foreign language has regularly allowed me to help my colleagues learn and practice English with me while at work, and also helped me to better understand the process of foreign language learning as I practiced my own second language skills with them. While working on these summer farm placements, both my colleagues and I had regular foreign language immersion, which is deeply beneficial for speeding up the language learning process. My co-workers were in a second language environment (English) at work and in town, and I was in a second language environment (Spanish) living and working alongside them.
Another stipulation of the program was that we would be housed for the summer alongside our colleagues in farm accommodations set up by our employers for their seasonal workers. The housing set-up on each farm consisted of various trailers and outbuildings on the premises, in which small bedrooms housed several workers each, usually in bunkbeds. Each housing facility had its' own kitchen and washroom facilities, multiple fridges, TVs, couches and other furnishings to make things feel at least a little homey. Luckily for me, most of my housemates were already pretty well-versed in sharing tight quarters, and they taught me how important mutual respect and courtesy is when sharing tight living spaces with complete strangers. Far from drunken brawls or quarrels over the TV, my housemates took turns cooking and cleaning, and established daily routines that worked alongside those of their roommates. When someone was napping, off went the television When someone was cooking, someone else was cleaning, and when everyone was done the table and kitchen were all wiped down and everything put back away.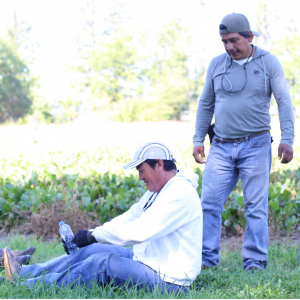 Though the sleeping quarters were cramped, being out on the farm grounds also meant there was always plenty of outdoors to escape into for a little alone time, and many of the migrants had bicycles which they could bike into town on or bike across the farm on to visit friends in some of the other housing facilities. All in all, living on these farms was a very unique experience, as at times it felt more like living in Mexico than in Canada, cooking Mexican food, speaking Spanish, hanging out on the porch and enjoying the warm summer weather. Our working hours were also long, including five days a week and half a day on Saturday, or even a full six days a week depending on the current workload. For my co-workers, more work hours were always better than less, and indeed the only tension I ever experienced on the farms when the workload was low and the work hours started to dip. My colleagues were there to work hard and to make and save money to send back home to their loved ones, full stop. They almost universally wanted as many weekly hours as they could get, despite the brutal summer heat and hard physical labour required of them. They were so infinitely much tougher and stronger than I was that I could only marvel at their incredible work capacity, even as I quietly clocked out early whenever it was clear there was no more work to be done that day.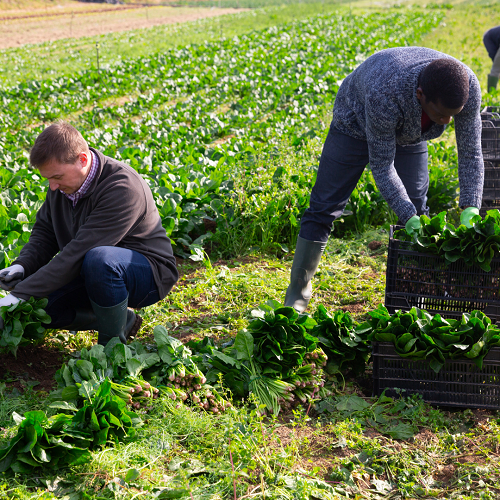 In addition to growing and packing tomatoes or loading and unloading flowers and shrubs from Monday to Saturday, I tried to teach my colleagues some basic English through voluntary lessons in the evenings or – and more typically – through a bit of informal English practice weaved into our days while at work, or while doing the cooking and cleaning at home before collapsing into our bunks. At home these efforts made me seem even more eccentric than usual to my bunkmates as I called aloud the names of things I pulled from the fridge – 'apple juice!', 'bananas!', etc. – but from day one I realized that maintaining an air of cool aloofness while sharing bunkbeds alongside 4-8 others in a single room was simply not going to work. Also, though I think they mostly remained fundamentally confused as to why exactly I was living and working with them all summer rather than just loafing around with my other college friends, they were always completely accepting of my presence and – dare I say it – appreciative of and grateful for my efforts as their erstwhile volunteer English tutor.
Our actual English classes were usually short, and took place in the evenings when we weren't so exhausted from the day that even cooking and doing the dishes felt like a monumental effort. I'd usually break out my little whiteboard, try to gather a few sleepy students, and we'd find a quiet space on the farm to sit and go over some basic vocabulary –- usually related to food or objects around the house or workplace. Sometimes they'd have questions about a phrase they'd heard someone use in town, or on TV. Curse words were also, for better or worse, a frequent topic of discussion, mostly because some common English and Spanish curse words had become a sort of informal dialect used for basic communication on the farm. Gestures combined with a couple of crude curse words often conveyed sufficient information about where one ought to be and what one ought to be doing. Inevitably, some of these Spanish expletives also permeated like raindrops through canvas into my own Spanish vocabulary – which at that time was still quite limited. Luckily, over the course of these summers immersed in Spanish, my own second language skills improved significantly, allowing me to transcend our limited farm dialect and move towards the first stages of fluency. Prior to working with the migrant farmworkers, I had done a 2-month backpacking trip to Ecuador and Peru with a couple friends from high school. I took that trip during a gap year between first and second year of university. We spent the first 2 weeks of that trip in the mountain-nestled Ecuadorian capital Quito, where we took Spanish classes every day and stayed in a homestay with a local family. That trip took us down overland into Peru and all the way to Macchu Picchu, where we hiked the 4-day Inca trail to the mythical ruins, before circling back to the coastal town of Pisco and then departing from Lima. By the end of that trip, I'd say our restaurant-level Spanish was more or less intact. We could order coffee, maybe breakfast, ask the price, usually understand the price and say thanks. The two summers I spent on the farms were a fantastic opportunity to gain that all-important experience of language immersion, living and working daily in Spanish, and trying the patience of my housemates with my child-like observations and linguistically-challenged version of jokes and witty banter.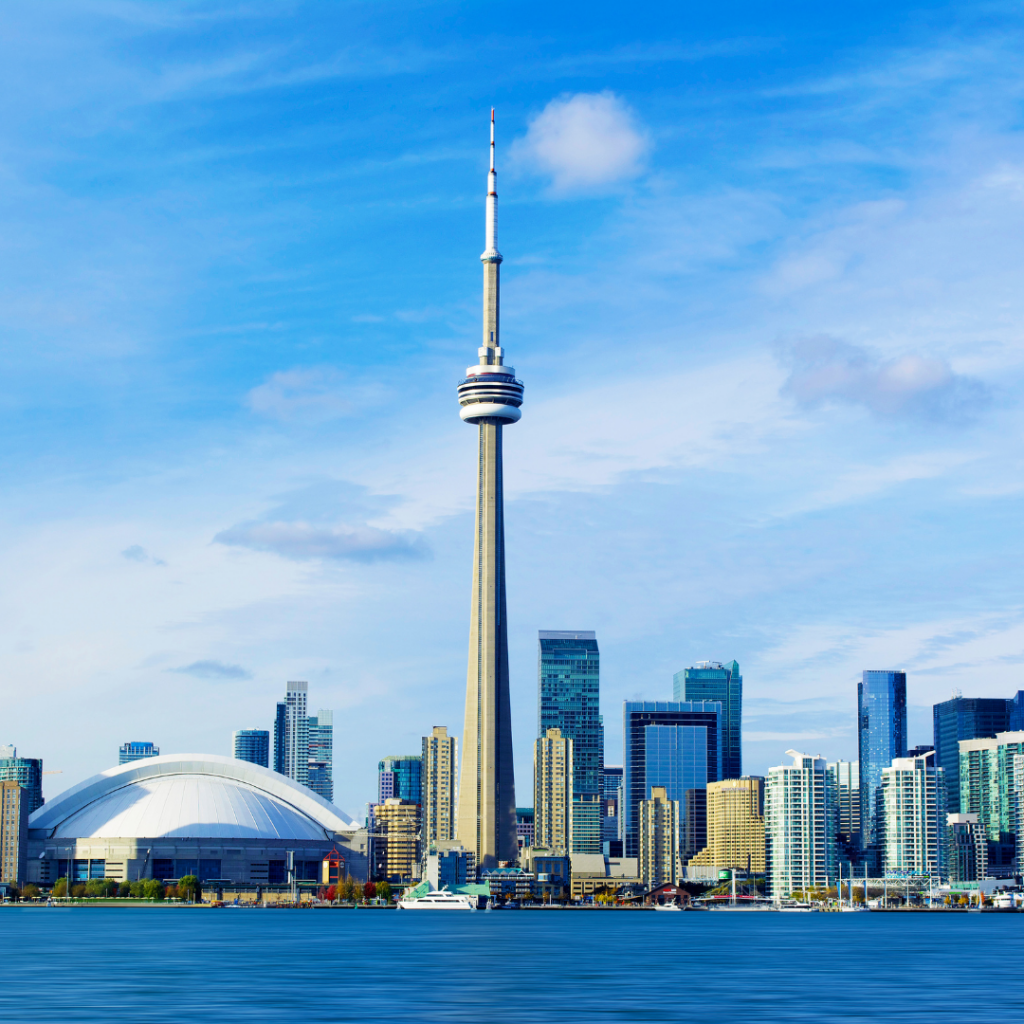 Two of the highlights of those summers that stand out were the road trips we took to downtown Toronto and Niagara Falls. During both summers, one of our regular weekly activities was to load into a farm vehicle – usually a large van or small bus – and drive into town for groceries on Sunday afternoon. Once they found out I had a Canadian driver's license, our employers were happy to grant me chauffer duties for these weekly trips, and I was happy to be of help to them and to get off the farm for a couple hours. Once it was clear that we were able to take these trips independently and make it back in one piece, our employers graciously offered us the use of a farm vehicle for a sightseeing trip, and even threw in gas money and a couple extra days off to boot. The first road trip we set out on was to the CN Tower in downtown Toronto, during the annual Toronto Caribbean Carnival. Though most of our group preferred to save their money, a few of us did fork out some of our hard-earned cash and ascend Toronto's iconic, skyline-defining monument. The rest opted instead to stay on terra firma and enjoy an excellent-value sausage and soda from one of Toronto's ubiquitous hot dog vendors.
Luckily for us, the Toronto Caribbean Festival – an annual summer celebration of Caribbean food, music and culture – also happened to be in full swing that weekend. We wandered our way from the CN Tower down to the Lake Ontario waterfront, amidst the sights and sounds of one of Toronto's biggest music and food-infused outdoor street party. The entertainment included some fantastic free live music and a lot of free people watching. We made our way through the festivities and celebrations for a few hours before loading ourselves exhaustedly back into our dusty farm chariot for the trip back home. As we pulled out of downtown Toronto on that sultry summer evening, with the setting sun bathing the city in that warm summer glow, I think we all felt a little like strangers in a strange land – country folk who'd had our brief glimpse of big city life, and were now happy to be heading back to the peace and quiet of the farm.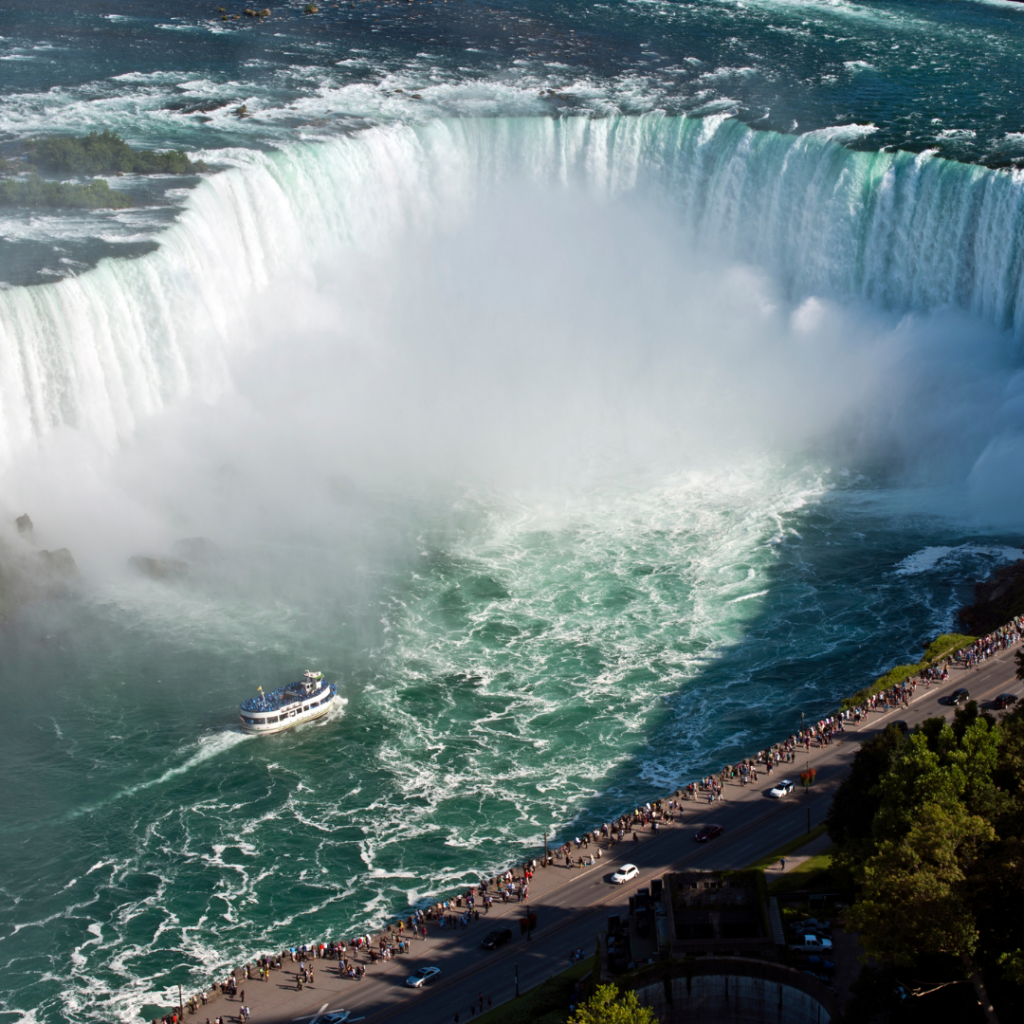 With the relative success of our Toronto trip, our employers suggested we take another trip, a little further afield, to Niagara Falls. This would require an overnight stay, as it was too far to make it there and back in one day. Not only did they again offer us use of a farm vehicle, but this time they also gave us funds to pay for an overnight hotel stay, and even some food and pocket money. If memory serves, on the trip to Toronto we took a large van, but on the trip to Niagara Falls we actually took a farm bus, which was essentially a small school bus that had been converted to a farm vehicle. Riding in style, we pulled into the hyper-touristy downtown strip of Niagara Falls, located our motel, parked, and headed down though the kitschy haunted houses and glittering casinos to the cliff-top lookout where tourists gather to gaze down over the edge at one of North America's great natural wonders. I remember looking at the footbridge that crosses over the river, allowing tourists from Canada and the United States to briefly cross to the other side of the falls – which runs along the border between the two countries – and grab a selfie from the other side. Wistfully my colleagues looked across the bridge at America, the iconic dreamland that so many of their friends and family had traveled to or pined to travel to. We joked about doing a mad rush over the bridge, we joked about floating in a barrel across the top of the falls, we probably even joked about walking a tightrope wire over the top of the falls to the land of dreams – America. Then we bought yet another hotdog and soda, took a couple more pictures, and made our way back through the faux glitz and glamour of the tourist strip to our clean, safe and perfectly plain Canadian motel rooms.
These two summers taught me the value of language learning in the workplace. Though I probably learned far more Spanish from my colleagues than they learned English from me, the importance of communication is heightened in work environments, as is the real need for trained language teachers helping co-workers on a daily basis. Most of us think of learning a second language as a process that occurs between a teacher and their students in a classroom, but the reality for many language learners is that second language learning can and does occur in any situations where you are thrust into a foreign language environment on a regular, daily basis. This could be at home, at school, at work or while traveling. The value of having prior language teaching knowledge is that it both makes you more effective in helping those around you who might want to learn your language, and also helps you better understand the process of second language learning, which in turn aids your own language learning as well. I ultimately learned that the rewards of language teaching are inextricably intertwined with the rewards of language learning, and in a work environment, the benefits of investing in second language teacher training empower both employers and employees with greater means of communication and greater reciprocal language learning opportunities.
Al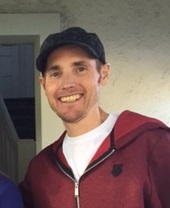 ex Yealland has taught English to students of all ages in Poland, Panama, South Korea, Taiwan and Mexico. Alex earned his Bachelor of Arts in philosophy from the University of Guelph, Canada, where he also completed graduate coursework in the Latin America and Caribbean Studies M.A. program. He has been teaching overseas for over 10 years, is a fluent Spanish speaker and has taught English at the university level in Mexico for 7 years. Alex is now putting his overseas work experience to good use, helping Oxford Seminars graduates find great teaching jobs as a member of the Job Placement Service.