Where in the World Are Magda and Brent?
Wondering where you can travel while teaching in Asia? Of the many destinations available to you, Laos is perhaps a less traveled but no less beautiful destination. Read on to learn about Magda and Brent's adventures in Luang Prabang, a small village nestled in the Laotian countryside.

Situated along the mighty Mekong river, close to the Thai border, is a beautiful little Laotian town called Luang Prabang. We arrived at 5:30am on the night bus after another treacherous trek down winding roads so steep that on three occasions our bus pulled over at roadside stops to hose down our smoking brakes. Tired of being cooped up, we opted to forego the horde of tuk tuks on offer and walk the 2 miles into town. Nothing like a sunrise hike with travel bags to kick off the day.
With no place booked to stay, we took a walk through the town as it was coming alive. We watched all the vendors setting up for the morning market, loads of fresh fruits and vegetables, along with myriad other strange delights (OK, "delights" may be a stretch…we saw some unusual foodstuffs to say the least. Keep an eye out for an upcoming blog special all about the various "things on a stick" we've encountered thus far!). The walk through town in the early morning light was a lovely, peaceful, and educational experience. Honestly, we really like Laos.
We found a lovely little hotel with a balcony overlooking the river, and immediately settled in to relax for a few days. After a nice nap and dinner, we figured we'd find some nightlife and kick back to enjoy ourselves. There was one small hitch with this plan: Luang Prabang has no nightlife. The sidewalks roll up around 10pm, and the only place anyone could recommend for even a late night beer was the bowling alley. That's right, the bowling alley. All anyone would talk about was the bowling alley. Leery at first, we figured why not check it out if it's getting all the hype in town.
We hired a tuk tuk who drove us…and drove…and drove, so far away that we began to worry that he might stop in some deserted place and demand money to bring us back (we've heard stories to that effect from other travelers in South East Asia). It turns out the bowling alley is just really far. It is also exactly what it says. It's a bowling alley. It's not a club or a bar or anything of the sort. It is quite simply a brightly lit building filled with lanes and balls smashing down pins. As we walked in and this reality dawned upon us, we looked around at all the other white faces, each at a different stage of confusion and bewilderment about how they ended up here of all places. Possibly some brilliant viral marketing on the part of the alley owners! We probably should have just stayed home and gotten some rest. Note to would-be partiers in Luang Prabang: check out the night markets and go to bed early.
For the next few days, we rented a motorcycle and explored the surrounding countryside. We found an absolutely gorgeous secluded waterfall where we splashed for a while, and then we carried on to Kuang Si waterfall. Kuang Si is magical. I can't think of a better word to describe this multi-tiered waterfall with its unbelievably vivid pools of turquoise water. It is so refreshing and awesome. Pictures cannot do it justice. This would be in the top five most beautiful sights we've seen on this trip, and probably in my top ten of anywhere I've been. Magical.
As an aside to our experience in Luang Prabang, where we spent some five days exploring and taking in the beautiful Laotian countryside and enjoying the friendly hospitality of the Laotian people, I must say that one of the things we've learned on this trip is how to get a sense of which travelers are most like ourselves. You meet travelers from all over the world, each with their own likes, dislikes, and outlook on the world. Everyone is offering advice on what to see or what to skip. Sometimes your tastes match, and other times they don't. At our guest house, we shared a balcony with our neighbors, a German couple who had been travelling for several months, doing essentially the same route as us but in reverse. After a few morning coffees spent enjoying the warm sun, we quickly came to see them as kindred travel spirits. We talked with them at length about what each of us had done and enjoyed. They gave us some great tips on what to see in Myanmar and Thailand, and we filled them in on our recommendations for Vietnam. Whether they'll enjoy our ideas or we'll enjoy theirs remains to be seen, but it's always a nice feeling to encounter others who see the world through a similar lens. That's not to say you should ignore tips, advice, or warnings from others whose tastes and personalities may not match your own, but it is a special feeling to encounter similar-minded adventurers on our trek around this broad, green Earth.
Savor every encounter, and make the most of every experience…even if it takes you to a forlorn bowling alley in the middle of nowhere. It's all part of the adventure. Live life; love life.
Sign up below to receive email updates whenever Magda and Brent post new content as they continue traveling and teaching in Asia, or follow Oxford Seminars on Facebook, Twitter, Google +, Youtube, or Pinterest to see updates as they explore Vietnam, Thailand, Laos, and Beyond in their journey across a dozen different countries in between ESL teaching contracts in Taiwan and the Czech Republic.
Want to learn more about teaching English in Laos? Visit an information session near you or download our free course guide!
Written By Magda and Brent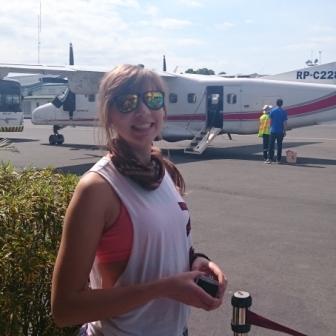 Magda is an Oxford Seminars graduate with an honors degree in biological sciences. She loves traveling and has been to nearly twenty countries, with plans to see them all! She spent a year and a half teaching English and Science in Incheon, South Korea, and is looking forward to many more opportunities to teach and travel abroad on the horizon.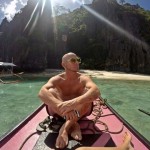 Brent has been involved in ESL as a teacher, Oxford Seminars TESOL/TESL/TEFL instructor, and writer for much of the past decade. His teaching exploits have taken him to South Korea, the Czech Republic, and most recently to Taiwan. As both a teacher and avid traveler, he looks forward to every opportunity to explore new cultures, sample new cuisines, and meet new people. There's no better way to see the world!