Where in the World are Magda and Brent? Exploring Ha Long Bay!
After the detour from hell followed by witnessing three near-fatalities on a Hanoi highway, we've opted to sell our bikes to save on travel time (and funeral costs). The bikes were fun and I highly recommend a motorcycle as a way to see and experience the countryside. We got a real taste of Vietnam on the bikes, riding around the beautiful countryside of mountainous north Vietnam, but with the clock ticking on our 30-day visas and still five stops ahead of us on our agenda, we're going to go with overnight sleeper buses from here on out. An open-ended inter-city bus pass cost us $45 USD. As long as we travel in one direction, we can stop wherever we'd like along the route from Hanoi to Ho Chi Minh City. Sometimes economics and pragmatics have to take the front seat over open air and soaring vistas from the road.
We sold our bikes for a bargain $420 USD for both, so our 750 mile journey through Vietnam cost us each about $40. Not bad. The people who bought our bikes seem like great folks, so we're happy to see "Marvin and Bas" (our bikes) off in good hands. We actually met the buyers at a pub one night while we were watching some live music. We overheard them talking about their travel plans, and the conversation flowed naturally into a sale of the bikes. Sometimes fate just plunks you down in the right spot for what you want to do. Now that the bikes are sold, who knows, maybe we'll cross paths with the buyers once again on this adventure. It is a small world after all.
Boat Tours and Meeting new Friends in Ha Long Bay
Our next stop on the ongoing adventures of Brent and Magda is Ha Long Bay. We booked a 3-day, 2-night tour. The tour included a bus to Ha Long Bay, one night sleeping on the boat, and the second night on Cat Ba Island after a visit to the aptly named Monkey Island. We had the option of a shorter tour that included free beer, but we figured more time among the 1969 "official" islands and islets of Ha Long Bay would be a better option. 1969 being, not coincidentally, the year in which Ho Chi Minh died. Sometimes reality is bent to fit human ideas. I mean, who's actually going to count all those islands to prove them wrong?
Ha Long Bay was misty and grey, but still some amazing scenery with the sharp rock cliffs of the karsts, draped in lush greenery like a blanket laid overtop of the jagged topography.  We bobbed in the bay among the dotted lights of a thousand other tour boats, but somehow it remained quiet and peaceful, like our own little island amongst the waves.
The next morning, after a brief lesson in making spring rolls (a skill we shall surely revisit with our friends and family back home!), we were skirted onto a small speedboat and dropped off at Cat Ba Island…and essentially left for dead, so it felt. We were the only two people on our boat doing the 3-day tour, so they dropped us off like excess cargo and the rest headed back into the bay for more sightseeing. We were left on shore without instructions, without a guide, and basically with no idea what we were supposed to do next. We kept waiting for a smiling face to greet us and shuttle us off to wherever we were supposed to go, but no such face ever emerged from the crowd of travelers and tour guides. Although we're of adventurous spirit, this wasn't exactly the "tour" we thought we'd paid for.
Ah, but the universe works in mysterious ways! While we were sitting somewhat dazed and confused, we met a few other travelers waiting for their tour group and became fast friends over a game of Vietnamese-style hackey sack (essentially a badminton birdie with a soft weight at the bottom). Their tour guide said he could probably take us with him, so he made a few phone calls and once again we had a tour group! We spend the rest of our tour having a great time with our new-found friends.
One of my great loves of traveling, along with seeing amazing sights and eating delicious foods, is meeting people from around the world. Whether you share a language or communicate with gestures and smiles, it is these human connections that give life to the experience. Our day and night on Cat Ba was as much made great by the wonderful friends we made as it was by the epic jungle hike and devilishly mischievous monkeys of Monkey Island.
Sometimes even those moments of "Uhm…what now?" can lead to magic and memories. It's all part of the travel experience, so go with the flow, see where the stream of happenstance takes you, make the most of moments terrific and troublesome, and you'll surely find joy in your travels. Live life; love life.
So long, Ha Long Bay!
Sign up below to receive email updates whenever Magda and Brent post new content as they a travel and teach abroad, or follow Oxford Seminars on Facebook, Twitter, Google +, Youtube, or Pinterest to see updates as they explore Vietnam, Thailand, Laos, and Beyond in their journey across a dozen different countries in between ESL teaching contracts in Taiwan and the Czech Republic.
Want to learn more about teaching and traveling in exciting destinations like Ha Long Bay? Visit an information session near you or download our free course guide!
Written By Magda and Brent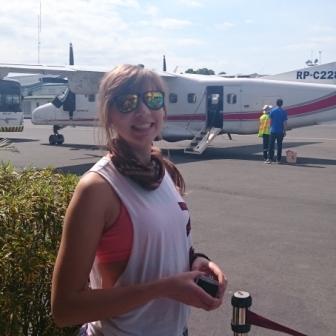 Magda is an Oxford Seminars graduate with an honors degree in biological sciences. She loves traveling and has been to nearly twenty countries, with plans to see them all! She spent a year and a half teaching English and Science in Incheon, South Korea, and is looking forward to many more opportunities to teach and travel abroad on the horizon.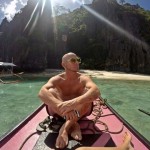 Brent has been involved in ESL as a teacher, Oxford Seminars TESOL/TESL/TEFL instructor, and writer for much of the past decade. His teaching exploits have taken him to South Korea, the Czech Republic, and most recently to Taiwan. As both a teacher and avid traveler, he looks forward to every opportunity to explore new cultures, sample new cuisines, and meet new people. There's no better way to see the world!