Where in the World are Magda and Brent? Trying to Find Their Way Through Rural Vietnam
Today was a great day in Vietnam. I mean, it was an awful day from one perspective, but once we embraced that awfulness, it was a day unlike any other. And that, my friends, makes for a great day.
We started in Sa Pa. After a breathtaking motorcycle ride up the mountains to see Silver Falls and all of the valleys, peaks, and scenery in between, it was time to head back down and begin making our way to Ha Long Bay. There was only one hitch in this grand scheme: our GPS lost track of the satellites in the sky somewhere just past Lai Chau, and it detoured us up a dusty, desolate mountain road. This bumpy, broken, barely intact strip of hardtop quickly eroded into gravel and mud en route to becoming a twisty logging road. We were hours deep and hopelessly intent on pushing forward when we realized the gravity of our situation. The last known coordinates our GPS was able to glean from the beacons in orbit placed us on a straight path to…somewhere…a crossroads that would hopefully garner us passage to a more suitable paved road to lead us back toward our destination.
Signposts pointed 14 kilometers (less than 9 miles) in the distance toward Ha Pai. At first our hope was to make it there, double back on the main road, and resume our course toward Ha Long. A few sweltering hours later and our hope became somewhat more survivalistic: we just wanted to find a town before our sunlight failed. 14 kilometers ate away at the hours in swift succession. As the sun began to sink to the hilltop treeline, each kilometer passed like the world's slowest clock tick…8km…7km…6km…. A brief stop to speak to a local let us know that there was a hotel in Ha Pai, so that gave us a target. As twilight descended and we were brushed off the road by logging truck after logging truck heading home after a long day, we finally spotted a cluster of buildings in amongst the rice fields and palm trees. We had arrived with a scarce sliver of daylight remaining.
Our detour took us five hours to travel not even twenty kilometers, but we finally made it to a real road, and tomorrow morning we'll be back on our way to Ha Long Bay.
So through this torrid affair, you might be asking, how exactly was it a great day? Well, our trek through mountain villages far off the beaten path gave us a glimpse of rural Vietnam few travelers have probably ever experienced. The warm greetings, the barrages of "hellos" from school children and grandparents alike brought a beaming smile to both our faces as we endured the detour from hell. We were offered coffee, beer, food, and some sort of smokeable herb in a long bamboo pipe.
At one point some village children even raced us down the dirt and gravel road on their bicycles. Much to these weary and lost travelers' chagrin, the children won. Every tiny hamlet was an adventure and a warm experience of smiling faces and kind, heartfelt greetings. Despite the monkey wrench this day threw in our travel itinerary, it turned out to be an irreplaceable experience I wouldn't dare trade for a day of smooth passage down newly packed asphalt.
Sometimes the days you least expect turn out to be the best of all. Embrace the experience and put the difficulties on the back burner while you search for the gems in the coal. Live life; love life.
Sign up below to receive email updates whenever Magda and Brent post new content as they a travel and teach abroad, or follow Oxford Seminars on Facebook, Twitter, Google +, Youtube, or Pinterest to see updates as they explore Vietnam, Thailand, Laos, and Beyond in their journey across a dozen different countries in between ESL teaching contracts in Taiwan and the Czech Republic.
Want to learn more about teaching and traveling in exciting destinations all over the world? Visit an information session near you or download our free course guide!
Written By Magda and Brent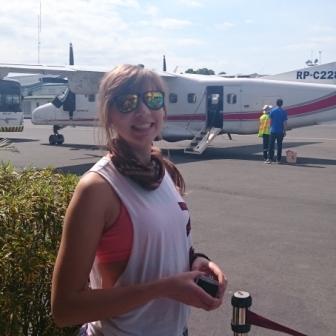 Magda is an Oxford Seminars graduate with an honors degree in biological sciences. She loves traveling and has been to nearly twenty countries, with plans to see them all! She spent a year and a half teaching English and Science in Incheon, South Korea, and is looking forward to many more opportunities to teach and travel abroad on the horizon.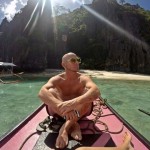 Brent has been involved in ESL as a teacher, Oxford Seminars TESOL/TESL/TEFL instructor, and writer for much of the past decade. His teaching exploits have taken him to South Korea, the Czech Republic, and most recently to Taiwan. As both a teacher and avid traveler, he looks forward to every opportunity to explore new cultures, sample new cuisines, and meet new people. There's no better way to see the world!