After leaving Inle Lake, we prepared for the next major stop on our adventure: Cambodia.

Before leaving Myanmar, we headed up to Mandalay for a few days to check out the city. We'd heard two differing reviews from other travelers of Myanmar's major centers: One said, "skip Yangon, it's dirty and there's not much there. Go to Mandalay instead." And the other said, "skip Mandalay, it's just a city. Go to Yangon if you want a real taste of Myanmar and Burmese culture." Without a shadow of a doubt, we both agree with the latter review. Mandalay is just that: a city. While the palace is beautiful and the area boasts the world's longest wooden bridge, there wasn't really much else to see or do in the city that couldn't be done in literally any other city in the world.
We did manage to hire an amazing driver to take us around the sights for the day, and he turned out to be our main highlight of Mandalay. Probably our best stop was when he pulled over to let us play with a litter of puppies lounging by the side of the road, haha.
So, after a short stay in Mandalay, we returned to Yangon for a few more days and resumed our morning exercise routine in the park, greeted warmly once again by Magda's flower lady and the gaggle of teenage fans we seem to have attracted during our last stay. We're basically Yangon rock stars

Next up, Bangkok, Thailand! We cut Mandalay short to have a few extra days in Yangon before flying out to Bangkok for a couple of days, and then onward to Cambodia. Our stay in Bangkok was brief, but we made the most of it. I got a new screen for my oft-broken phone, and Magda hit up a spa. Then we spent a few hours walking around the endless markets of the city. By this point though, we're both pretty marketed out. But Bangkok wasn't the destination; it was merely the transit hub en route to Phnom Penh, the capital of Cambodia.
We planned out three major stops for our three weeks in Cambodia: see some elephants in Mondulkiri, visit the ancient ruins of Angkor Wat at Siem Reap, and relax on some beautiful beaches in Sihannoukville and on the nearby islands. Phonm Penh offered us one additional bonus as a starting point for our trip around Cambodia: we both got some dental work done for cheap. Honestly, I tell everyone who is planning to travel in Asia who might need a cavity filled or a crown put on, wait until you get to South East Asia and get it done there! The price is about 1/10th what it would cost at home, and the work is just as good. I got three cavities filled, a full cleaning, and an overdue root canal and crown put on all for about $300. Magda also got a crown. Call us royalty.
Phnom Penh gave us a chance to relax, spend some days by the pool at our hostel, and just sort of be on vacation for a bit. But it also gave us a more somber opportunity. Just on the outskirts of Phnom Penh is the Killing Fields Memorial. During Pol Pot's reign as ruler of Cambodia in the 1970's, he rounded up hundreds of thousands of intellectuals, professors, teachers, writers, lawyers, and anyone who might offer a reasoned critique to his twisted vision for a Cambodian paradise, and had them summarily executed in brutal fashion. Last time I was in Cambodia, I skipped the Killing Fields. I didn't feel that I had enough time in the country to properly digest such morbidity, but this time they had to be seen.
The memorial for this dark period of Cambodian history is simple and quiet. Visitors don headsets that tell the story of Cambodia during the troubled time as we walk from station to station around what was, quite simply, a field. To sit and listen to stories and memories from guards and survivors alike was a heart rending, consciousness lifting experience. That humans are capable of such brutality, often acting without questioning in the most barbaric fashion imaginable, is always jarring.
We think of ourselves as moral beings, creatures who may wrong but who are good at heart. But circumstances, obedience, and dogma can drive us to great evil. It is a lesson forgotten at our peril. Lest we forget indeed. Stops at places like the Killing Fields, and the periods of quiet contemplation afterwards, cause us to reflect on both our better and worse natures. I think it is important to bear witness to the horrors that can unfold if our consciences are suspended and we act with greed or hatred. Take it in and digest it. It is in these moments of silent reflection that lead us to see the connection we all have to each other. We are all bound up in this tangled ball of life on this planet, and it is through that connection, that universal family of humanity that we can rise above the darker side of our nature. If you're in Cambodia, enjoy the beaches, wildlife, and beautiful countryside, but also take a day to engage with history, a time all too recently when Cambodia experienced some of the worst horrors imaginable. And then sit back and remember that we're all in this life together, and that it's up to us to make this world a better place for all of us. Live life; love life.
Read more of Magda and Brent's adventures
Visit an information session near you or download our free course guide to learn how you can travel the world while teaching English abroad!
Written By Magda and Brent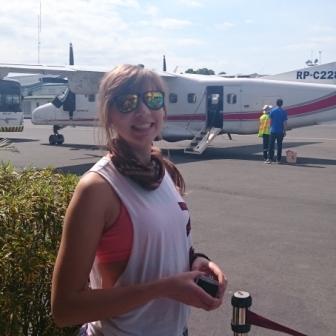 Magda is an Oxford Seminars graduate with an honors degree in biological sciences. She loves traveling and has been to nearly twenty countries, with plans to see them all! She spent a year and a half teaching English and Science in Incheon, South Korea, and is looking forward to many more opportunities to teach and travel abroad on the horizon.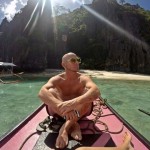 Brent has been involved in ESL as a teacher, Oxford Seminars TESOL/TESL/TEFL instructor, and writer for much of the past decade. His teaching exploits have taken him to South Korea, the Czech Republic, and most recently to Taiwan. As both a teacher and avid traveler, he looks forward to every opportunity to explore new cultures, sample new cuisines, and meet new people. There's no better way to see the world!