France has an incredibly rich history that starts with cave drawings in Lascaux to the southwest, goes through cathedrals and the Louvre in Paris, continues on with famous World War battlefields and leads beyond to today, all helping to shape this country into the rooted and culturally deep landscape it is today.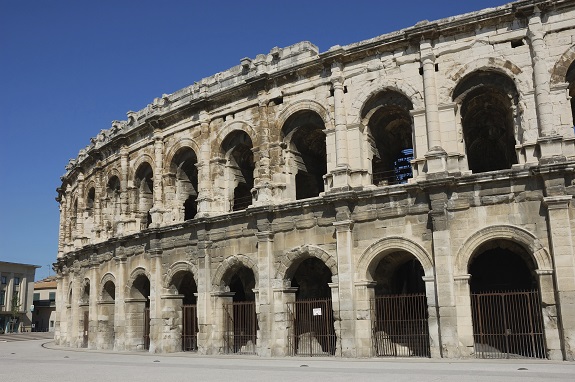 If you like ancient Roman structures, you'll want to start with a visit Nimes Arena, an amphitheater that is arguably better preserved than the Colosseum in Rome, and Carcassonne, a fortified town that was in use since the first century. Both of these sites showcase the Roman cultural and trade route history before the Germanic people invaded. For more information on Nimes Arena, visit www.france.fr. For more information on Carcassonne, visit www.whc.uneseco.org.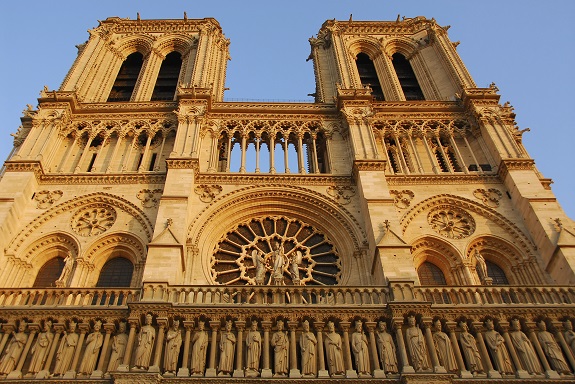 A review of history in France would not be complete without visiting Notre Dame Cathedral, one of the most recognizable monuments. Started in 1163, construction was completed in 1272, with the help of thousands of laborers and skilled craftsmen. While still an operating church with  masses held each Sunday, visitors are encouraged even if they aren't there for the services. Architecurally, Notre Dame is one of the first examples of flying butresses. It also contains one of the world's largest organs and famous church bells, one weighing as much as 13 tons. For more on the history of Notre Dame Catherdral, you can visit www.notredameparis.fr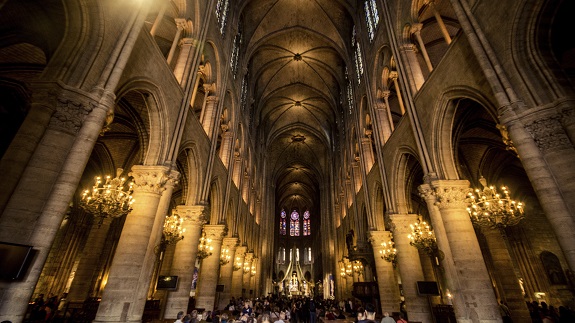 The Palace of Versailles is a fantastic example of the extravagances of Louis XIV, turning what was originally a hunting lodge for Louis XIII into an incredibly grandiose palace that housed his court and the government for over 100 years, from 1682 to 1789. According to Historvious.com, in the 19th Century King Louis-Philippe turned it into the Museum of the History of France. The gardens of the Palace of Versailles, designed by André Le Nôtre at the instruction of Louis XIV, are equally spectacular and took forty years to complete. For more on the history of The Palace of Versailles, visit www.chateauversailles.fr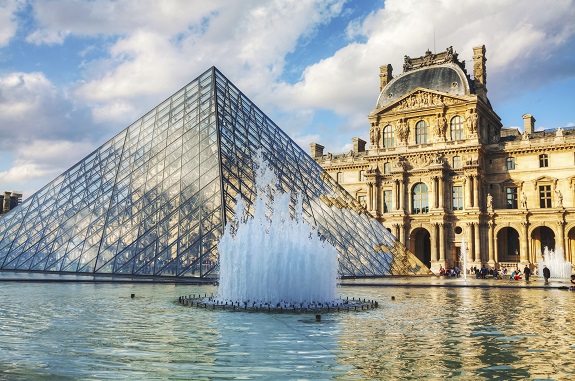 If art history tickles your fancy, the Louvre is most likely on your bucket list. The Louvre opened its doors in 1793, reconsituting what was originally a fortress, then a royal palace, into a museum that is one of the largest in the world, as well as the most visited. The original Mona Lisa is showcased here. For more on The Louvre, visit www.history.com.
For military history buffs, France has a wealth of battlefields to visit. Schoenenbourg Maginot Line Fort is a unique site. According to historvius.com, the Schoenenbourg Maginot Line fort (Ouvrage Schoenenbourg) was the largest of the Maginot Line forts. "Made up of a series of areas spanning over 3 kilometres, the Schoenenbourg Maginot Line fort was able to be entirely self sufficient, with everything from kitchens and water facilities to medical rooms and weaponry." For more information, you can visit www.tourisme-alsace.com or for an interesting article on the art of Maginot Line Forts, visit www.messnessychic.com
For further reading on any of these sights and more, www.historvius.com is an excellent website to explore.