My wife and I are veterans of almost 20 years of teaching overseas in five different countries.  I had been teaching in public schools in California for several years before we left for our first overseas adventure (Saudi Arabia) so I was pretty well prepared to walk into a classroom with a good degree of confidence.  My wife, however, felt differently. As a history major working in a library, she had never taught and had never intended to teach. But when I received the job offer, it came with a daunting caveat; she would be expected to teach as well if we were coming as a couple.  "No way!" was her initial reaction. This nearly ended our overseas career before it began, but the lure of this adventure overcame her reluctance, especially when I offered to do a one-on-one teacher training class for her.  As it turned out, due to a very short lead time, this took place on our 18-hour flight to Jeddah.  What to explain to a total novice that would assure her of at least a good chance of a good first experience?  In 18 hours!  So I shared what had worked for me and, luckily, it worked for her and we spent 20 years in a very exciting and rewarding career.  And for you couples with kids, ours were 6 and 8 when we headed for Saudi Arabia. They loved it! Don't let this stop you.
So here are my four most important ESL teaching tips for succeeding in your first classroom overseas:
#1: Plan Your Lessons
This is the most important.  As my favorite philosopher, Yogi Berra once said, "If you don't know where you're going, that's probably where you'll end up." So understanding the outcomes (what do these students need to be able to do at the end of the course?) before you begin is essential. You can't just "start teaching stuff" and then see where it leads. Students will know immediately when a teacher hasn't planned well or prepared sufficiently.  I have been teaching for a very long time and still spend as much time planning as I do teaching in the classroom.  Certainly, many ESL schools have very scripted lesson plans for their teachers, but many don't and it may be up to you.  When you walk into the room, you should know exactly what you will be doing that day and have the materials you need to do it.
#2: Establish Your Role in the Classroom
The tone you set that first hour is very important.  Remember: you are their teacher, not their best friend.  You are in charge (no matter how much that frightens you).  No matter how intimidating the situation seems to you, don't let that show. You will need to understand how students in that culture view teachers as well. Setting up classroom expectations that are contrary to their past experience will make your job much more difficult and confuse the students. This isn't Kansas anymore, Toto!
#3: Create a Comfortable Learning Environment
Students need to feel comfortable in the environment you set.  A good daily routine helps to do this.  Most non-American classrooms are very tightly structured. Giving your students a fixed routine at first can be very comforting, especially in the early days or week. They should know what to expect when they walk into class. Later, mix it up a bit.  But knowing what is coming next and what they will be expected to do can help create a more relaxed atmosphere for your students. Just because certain goals have to be reached does not mean that it can't be a pleasant experience – for you and for them.
#4: Take an Interest in Student Success
Show your students that you care and that you want them to succeed.  Their success in your classroom equals your success as an ESL teacher – in your own eyes and in the eyes your boss.
Want more ESL teaching tips and classroom strategies from Oxford Seminars? Check out the blogs below:
10 Mistakes Every ESL Teacher Makes in the Classroom
3 Ways to Have Classroom Discipline While Teaching English Abroad
20 Common English Mistakes not to Pass on to Your Students
Written by Roger Frost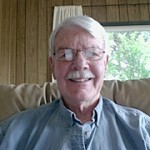 Roger spent almost 20 years working in schools in Saudi Arabia, Sri Lanka, Italy, Egypt, and Portugal. Since returning to the USA, he has been teaching ESL classes for international students at the University of Colorado (Boulder) and the University of Oregon (Eugene).