In this Video, Oxford Seminars Instructor, Paul Workman recalls a story of a generous family he met while living and teaching English in Japan. The generosity of the Japanese Culture has stuck with him and resulted in long-lasting and valued relationships. These friendships helped him overcome the anxiety that can come with living in a new country, and embrace Japanese culture more fully. It's a good idea to get involved and actively participate in the culture of your new country, just as Paul did by learning the language, interacting with new people, and seeing the sites, rather than worrying about not "fitting in."
Experiencing Generous Japanese Culture
Want to learn more about how you can gain valuable teaching experience while seeing the world? Attend a free information session in a city near you or download our course guide.
Video Transcription
Paul Workman: "My first year in Japan, I had a volunteer Japanese teacher, and she was sort of a housewife who had a family. She took me in, and once a week I would go to her house and she would basically teach me Japanese, but she had a really wonderful family and they really took me in. I remember one time my brother was visiting from Canada and she said 'would you like to go to an amusement park with our family?' And I thought 'Okay, that sounds fun.' So my brother and I went along and it turned out to be the most amazing day. She took us to this place called Fuji-Q Highland and we went on I think, at that time, one of the world's highest roller coasters. I don't know whether it still is. And [she] just gave us the royal treatment, drove us around all day. That was the first of many experiences with the really generous culture that I experienced. I've stayed in touch with a few of those people, not as many as I would have liked to, but I think that first year in Japan, I made some really good friendships and I really value the people I met."
Written by Paul Workman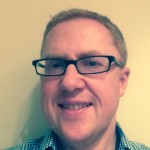 Paul Workman is a Special Education Teacher and English as a Second Language teacher in Vancouver.   He has earned Bachelor of Arts and Education degrees from Lakehead University with Specialist certifications in Special Education and Teaching English as a Second Language; he also has recently completed a Master's Degree from the University of British Columbia. Paul worked off and on in Japan for nearly seven years as both an ESL teacher and as a middle school teacher and coordinator at a private international school, and he has taught Oxford Seminars courses since coming back to Canada. Paul lives with his wife and two sons.