Known for its tropical jungles, exotic beaches and humid weather, Thailand exudes life and friendliness to its visitors. Whether you're in the busy, packed and ultramodern city of Bangkok or the historic Chiang Mai, there is so much to see and do in this country known as "The Land of Smiles." (Don't miss our blog post on how teaching in Thailand changed one graduate's life.) While Thailand might have some of the best beaches in the world, it is perhaps best-known for the amazing food.
The four flavors of Thailand
Thai food is a delicious blend of spicy and bland; making use of curry, fresh spices and coconut. As Tourism Authority of Thailand explains, "While Thai food has a reputation for being spicy, Thai food actually based on a balance between different flavors." It's this balance that led to the term "Four Flavors", a Thai reference to the flavorings they have in every meal: sweet, sour, salty and spicy.
Thailand offers a variety of noodle dishes
For those visiting or living in Bangkok, eating at one of the many street vendors and food trucks is a must. The variety of noodle dishes available and their interesting names can make choosing between them a fun challenge.
Dishes like "Boat Noodles" earned their name because the dish used to be served on boats in the canals, while "Drunkard's Noodles" are so named no because they are cooked with alcohol but because the dish is so spicy, you'll need lots of beer to quench the fire. With rice serving as a staple in the Thai diet, there's also no shortage of rice and curry options to choose as quick dish from a food stall if you're on the run.
While there are plenty of amazing dining out options in Thailand, one of the best ways to immerse yourself in the culture is to meet and befriend the locals. You'll learn so much more about the "real" Thailand, and the gastronomic opportunities you'll experiences will be second to none. Of course Thai food is beloved all over the world for its color and flavors, but having the chance to eat a home-cooked meal in Thailand is a not-to-be-missed experience. Here are just a few unique elements you can expect:
Fermented fish sauce a staple in Thailand
Thai fish sauce is a staple in just about every dish. Thai Food & Travel explains, "Genuine fish sauce is the water, or juice, in the flesh of fish that is extracted in the process of prolonged salting and fermentation." It can be used like salt or soy sauce. It might sound disgusting at first, but fish sauce imparts an incredible flavor!
Family style meals are served to share
Thai food is eaten family style, meaning entrees and soups are shared. As Darlene Schmidt, Thai Food Expert with about.com explains, "As a general rule, Thai diners order the same number of dishes as people present; however, all dishes are shared and enjoyed together. For this reason, it is better to have many guests at the table rather than just one or two."
Perhaps due to the social nature of Thai's, eating meals is often a group affair. (It's considered bad luck to eat alone.) This means a love of food often equals plenty of opportunity to get to know people. In fact, it's common to snack several times throughout the day.
The Simplicity in their cooking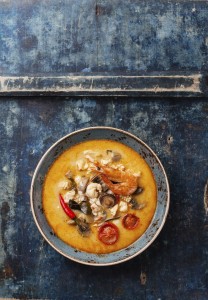 As with most cuisines, degrees of recipe complexity varies by region. ThaiFoodie on What is Thai Food? defines these Asian dishes as "straightforward." He continues, "I find that a key part of what makes the food special is the relative simplicity of the cooking methods and appliances used to create the food." For instance, their method of frying, a common way of cooking in Thai, isn't greasy to him and the wok method is uncomplicated and simple.
Fresh ingredients with no leftovers
Very few Thais have a refrigerator, so they make a trip almost daily to the local markets for fresh ingredients to grace their table. This opens the door for lots of fresh, seasonal items on the menu.
Clean plates after a meal are important. Mae Pho Sop, the god of rice, is a female deity who watches over everyone and makes sure they have enough food. She is said to get angry if you throw away your leftovers, causing bad luck or even famine.
As with most cuisines that have international fame, Thai food has changed faces to suit each region. Authentic Thai, however, is not to be missed!
Interested in learning more about teaching English abroad in a country like Thailand? Check out our Thailand information page, or request a free TESOL informational packet. 
Ready to start your adventure teaching English in Thailand, and many other great ESL teaching destinations?
About the Author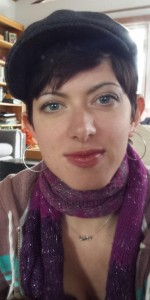 Tammy has been traveling abroad experiencing different cultures for more than 10 years. Her travels include Japan, China and South Korea. She says she travels so she can taste the different cuisines. Her ultimate goal is to eat her way through Italy.