Read below for an interview with Julianna Will, who taught ESL in South Korea for two and a half years. In this article, Julianna answers questions about her first experience teaching and traveling in South Korea, from how she found a job teaching English in South Korea, to how she dealt with culture shock, to her advice for people thinking about teaching and traveling abroad in the future.
Questions About Teaching English Abroad in South Korea
1. Where did you teach abroad and what qualifications did you have?
"My first teaching experience was at an ESL school in Incheon, South Korea. The school had classes ranging from first grade to middle school, and taught students in the afternoons and evenings after they were finished their regular school. My older kids would tell me that on days when they weren't in after-school classes with me, they would be in other after-school haegwans getting extra classes in science, or math, or various other subjects.
I was very eager about moving to South Korea, and as a consequence, I flew out of Canada in the same week that I graduated from university with my Hons. BA in Classical Studies. I had never taught formally in a classroom setting before, and was very nervous about the teaching aspect. In retrospect, I do wish that I had taken a TESOL course prior to setting out, as my first few months of teaching were a bit chaotic, and it took me a little while to find my stride. I did find it, though, and really truly fell in love with teaching. I have always loved languages and speak a few myself, which helped me communicate with my students. Prior to teaching abroad, I had a few other experiences I felt that I could include on my resume, such as tutoring Ancient Greek and Latin in university, as well as coaching baseball and hockey while I was in high school. School directors don't usually expect a lot of teaching experience for first-time ESL teachers, so any interaction you can claim with children is helpful."
2. What made you decide to teach English abroad?
"I have always been a big traveler, and, if given the choice, I prefer to stay in one place for a longer time than to go to several places all at once for a few weeks. When I was a high school student, I moved to France on my own and went to school for a year, and then moved to Germany for about six months. While at university, I worked in Greece for eight months over a period of two summers. I have always felt that the best way to really experience a new country and culture is to live in it, and to become a contributing member in it. As a native English speaker, I am so lucky to have the opportunity to teach ESL all over the world. It never occurred to me not to take advantage of the opportunity." 
3. How did you turn your goal of teaching English in South Korea into a reality?
"As I have said previously, I was rather hasty in my departure abroad. My university had a job board on which employers could post job openings. Amongst these employers were ESL recruiters, who are paid by schools overseas to find them native English instructors. I responded to one such ad and began the process with the recruiter to find a position in South Korea.
It was always going to be South Korea for me. I had, a few years earlier, discovered Korean Pop music and Korean cinema, and was more or less infatuated with the idea of spending a few years there. The location was also financially feasible, as schools in South Korea will usually pay for your housing and airfare. This meant I did not have to have a lot of money up front to go (just enough for emergencies and to get by for a month or so until my first paycheck), and could therefore make the move quickly.
By and large the recruiter was helpful in the initial stages of the process. He sent me a number of positions to choose from and when I found one I liked, he set up an interview for me via Skype. While I was in the process of looking, I started amassing all the documentation I would need to apply for my work visa – things such as a letter from my university stating I would be graduating on such and such a date (to tide over the school until I actually got my degree), my police background check, my passport, etc. He had spent quite a few years teaching in South Korea himself, and so knew all the ins and outs of the process, and could even tell me a bit about the location to where I was going. It was in his interest to expedite the process, as the school would pay him when he successfully found a teacher and shipped her out.
If I could do it over again, I would have liked to have used Oxford Seminars' Job Placement Service or put more thought into the recruitment process. Although my recruiter was by no means a bad guy, his interest in me ended when I got on the airplane, and I didn't get any support from him after I started my new job. The school to which I was going underwent a big change in management between my interview and my actual start date, which resulted in quite a few problems, and I ended up having to quit my first teaching position. I think the process would have gone much better if I had had someone to help me, which is why I usually recommend to people looking to teach overseas now to take a TESOL course that includes help after you start your job. Although my first job didn't take (which is a rare situation in South Korea, and which could have happened just as easily in back home in Canada), I loved teaching and I loved South Korea so much I was eager to find a second school."
4. What was your biggest fear about going abroad and how did you overcome it?
"I was all sunshine and roses about it, to be honest. I had traveled enough that I was not super concerned about living in a foreign country. I was a little concerned that I would end up not being a very good teacher, but that in the end worked in my favor. The first month or so was a bit rocky, but I committed myself to working hard and taking my job seriously, and found my feet pretty quickly." 
5. Did you experience culture shock? If so, how did you overcome it?
"Mildly. It wasn't my first time traveling, but it was my first time in Asia. My other excursions had all been to Europe. South Korea was a lot more fast-paced and intense than say, Greece, where I got to have a mandatory nap every day at 2pm. And sometimes, when I was exhausted from work, I would feel a little isolated and lonely. My German, for example, became good enough that it wasn't obvious to everyone I was a foreigner in Germany. But no matter how good my Korean got, I was never going to be able to pass for a native Korean. Overall though, it was not bad; just those silly passing thoughts when I had been pushing myself too hard. By and large almost every single Korean person with whom I interacted was kind, helpful, and enthusiastic about speaking with someone from another culture, especially Canada.
I was welcomed and treated with a lot of kindness. My advice to anyone experiencing culture shock is to just get your butt out the door and interact with people, and experience the culture. The worst thing you can do is stay home and mope. The only ESL teachers I have met who say they didn't like South Korea (and there are very few) were the ones who almost never left their apartments to do things. Once you actually start talking, or trying to talk, with local people, you stop feeling lonely."
6. What do you miss most about South Korea now that you are home?
"Everything? I miss the people, the shopping, the convenience of everything. Currently I live in Toronto, and those of you who have experienced the TTC (Toronto public transit) will understand why I miss the subway system in South Korea almost as much as I would miss my own legs. It has to be one of the best in the world. I miss the food SO MUCH. And how affordable everything was – sometimes I felt it was cheaper to eat out than to eat in. I miss the cherry blossoms in the spring and my apartment in Ilsan; sometimes I still wake up in the morning and feel lost when I am not in it.
I miss how every day felt exciting because even doing mundane tasks like grocery shopping could be an adventure. I miss the man who owned the coffee shop across the road from me, who would come out and shake my hand and insist on giving me my Americano for free when I conversed with him in Korean. Honestly, I miss being able to practice my Korean with virtually anyone because they were all so happy to have foreigners try speaking their language. I miss South Korea every single day.
Above all else, though, I miss teaching my kindergartners. I could have been having the worst day of my life, but the moment I walked into my classroom and saw all twelve of their little faces looking and smiling at me, I would feel better. They spend most of their time with you, and grow to love you if you let them. I have kept every single note, letter, or picture given to me by them, whether written on nice stationary or on a little scrap piece of paper. And on my worst days back in Canada I can still pull them out and read them over again and feel infinitely better."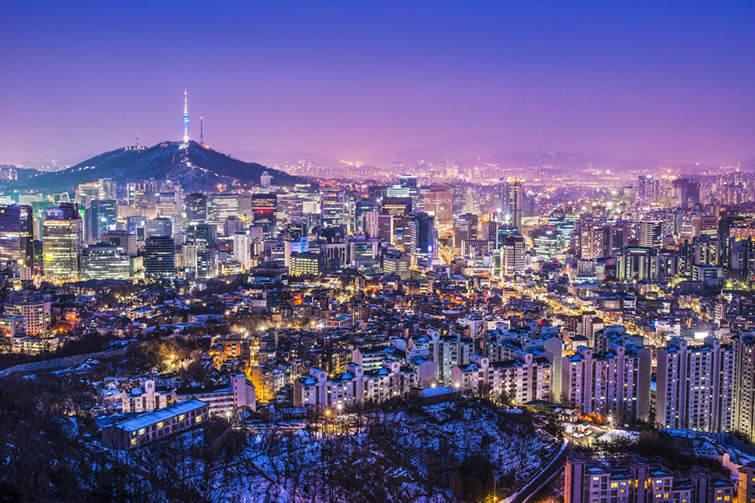 7. Do you have any advice for future ESL teachers and travelers?
"I think I have already given you my two cents worth of advice. My most important piece of advice is DO IT. Do it. Do it. It will be one of the most amazing things you will ever do."
Want to learn more about how you can start your adventure teaching English abroad? Attend a free information session in a city near you or download our course guide.
Written by Julianna Will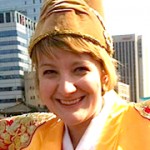 Julianna has lived, studied, and worked in countries all over the world, including France, Germany, and Greece. After completing her B.A. in Classics she ran away to teach kindergarten in South Korea for two and a half years, returning to Canada only to continue her studies in Classics. Although she still gets her teaching 'fix' as an Ancient Greek and Latin instructor, she often contemplates chucking her PhD and running back to South Korea to spend her days having fun with her kindergartners.