Where in the World Are Magda and Brent? Crossing the Border into Laos!
The crossing into Laos was memorable for one big reason: the guards. Upon arrival at the border, we first had to check out of Vietnam and then check in to Laos with our newly acquired visas-on-arrival. It was at this check in that we got an introduction to Laos and a reminder that travel may not always go as smoothly as planned. They were not going to let Magda in. Her passport is only three years old, but hairstyles change, lighting changes, and nobody steps off a six hour bus ride looking as put together as they do when they go in for a passport photo. The guard held up her passport to her face, and simply shook his head, "no". Then he laughed and we smiled, and he said "no" again, erasing our smiles. We were in shock. I mean, what do we do? We have our visas, but the guard doesn't believe Magda is who she says she is. How do we convince him? The guards gathered around and seemed to have a mini conference pointing to her photo. The leader laughed again, and indicated Magda's nose ring, visible in the picture as well. We figured we were in the clear, but then he looked at us squarely and said "no" again. At this point, I was thinking bribes, rerouting travel plans, missing the Gibbon Experience, heck even considering ways to smuggle Magda into the country! (She could fit in a suitcase, but it would be uncomfortable) As these thoughts whirred through our minds, the guard let out a hearty laugh as did all his cohorts, and he waved us through. Had we just been punked by the Laotian border guards? I honestly have no idea what just happened, but we were in.
The road from Hue to the border is bumpy, twisty, slow, and treacherous. We braced ourselves for more of the same once we entered Laos, but it turns out the highway is brand new and we had easily the smoothest ride of our entire journey thus far. Finally, a bus we could sleep on! The parched landscape blurred by as we drove toward our first stop in Laos, Savannakhet! (actually three words, officially: Savan Na Khet). We dozed in and out as the towns we passed lazily drifted into the distance.
We arrived at the bus terminal and walked to the nearest hotel (stumbled, really. It was 100 degrees and our bags have grown to giant proportions as we accumulate odds and ends along the way). It was getting dark, so we dropped off our bags and went for dinner. It turns out we had no local money, so dinner was out. We settled for ice cream.
Upon returning to our hotel, the power promptly went out and we ended up spending the night huddled around my laptop watching BBC documentaries. Travel tip: keep your laptop charged just in case… Electricity is a luxury, and depending on where you are, it's not always there when you want it.
Exploring Savannakhet
After a night of brushing up on the finer points of micro organisms, we got up refreshed and ready to check out Savannakhet. We quickly found that Savannakhet is maybe not the best introduction to the country. Laos is a lovely country with beautiful rivers, mountains, and lush jungle. Savannakhet is dry, weary, and lacking in just about anything of interest that we could find. Well, it does have a full size dinosaur model by the city sign, but aside from that, it's not a place either of us would opt to spend much time in. Fortunately, our stay would be brief as we booked an overnight bus to Vietianne, but we still had a full day to spend before the bus, so we rented a bike and set out to explore the area.
Our travels brought us to one of the most…umm, how to put this delicately…pungent markets we've ever been to. Meat and entrails piled high under sweltering tents with not a breath of breeze. We saw all parts of every creature we could think of and several that were simply unidentifiable mounds of offal. It reinforced the benefits of a vegetarian lifestyle to say the least! I did, however, get to have a delicious glass of sugarcane juice. All throughout Vietnam, I'd seen side-of-the-road stalls crushing sweet nectar from sugar cane, but I'd never stopped to get one. Now was my time. Prepare thyself, pancreas, sugar juice awaits! I was not disappointed. It was definitely sweet, but a touch of lime brightened it up, and all in all it was one of the best roadside beverages I've picked up on these travels. Take heart, my friends, for there is sweetness to be found even amidst a sea of carcasses and flies upon a dusty road. Live life; love life.
Sign up below to receive email updates whenever Magda and Brent post new content as they a travel and teach abroad, or follow Oxford Seminars on Facebook, Twitter, Google +, Youtube, or Pinterest to see updates as they explore Vietnam, Thailand, Laos, and Beyond in their journey across a dozen different countries in between ESL teaching contracts in Taiwan and the Czech Republic.
Want to learn more about teaching English in Laos? Visit an information session near you or download our free course guide!
Written By Magda and Brent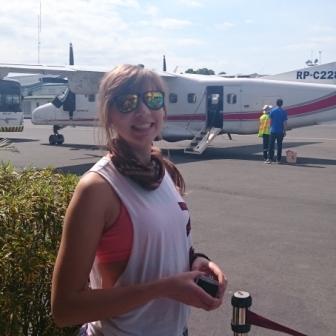 Magda is an Oxford Seminars graduate with an honors degree in biological sciences. She loves traveling and has been to nearly twenty countries, with plans to see them all! She spent a year and a half teaching English and Science in Incheon, South Korea, and is looking forward to many more opportunities to teach and travel abroad on the horizon.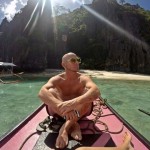 Brent has been involved in ESL as a teacher, Oxford Seminars TESOL/TESL/TEFL instructor, and writer for much of the past decade. His teaching exploits have taken him to South Korea, the Czech Republic, and most recently to Taiwan. As both a teacher and avid traveler, he looks forward to every opportunity to explore new cultures, sample new cuisines, and meet new people. There's no better way to see the world!