Imagine starting work as a mechanic with only a toolbox and the internet to help you. You would do a poor job, your customers would be dissatisfied, and your stress levels would soar. The same applies to teaching English abroad. It is, of course, possible to go abroad and find a job without a certificate, but starting a new life and a new job in a different country is an enormous challenge. Making sure that you are prepared is crucial; and, one of the best ways is to get an in-class TESOL/TESL/TEFL certification.
The Attractiveness of a Certification
Getting your ESL teaching certification immediately makes you a more attractive candidate. Many TESOL/TESL/TEFL jobs require certification, and even for those that do not, being certified makes you stand out. Any half-decent school is going to want you to demonstrate that you are serious about teaching; and, one clear way to show that is by gaining an internationally recognized in-class TESOL/TESL/TEFL certificate.
The Credibility of a Certification
While having an ESL teaching course on your resume is definitely important, what your resume says will only get you so far. A teaching training course is not just a piece of paper; it will equip you to teach, and, by extension, prepare you for job interviews. Experienced instructors help you build the basics into a cohesive, evaluated lesson. An in-class certification course breaks down teaching theory, methodology and practical techniques, all of which are common areas covered in ESL job interviews. The hands-on teaching experience you get in an in-class course is also something that you can draw on in an interview.
The Competitive Advantage of a Certification
The world of teaching English abroad is becoming more selective and more competitive. Impressing employers on paper and in an interview, however, is just half the story. Not all ESL schools were created equal. It is obviously much better to impress a school that pays a decent wage, has a good reputation, and has good facilities. Considering how challenging starting a new job in a foreign country can be, having a pleasant and supportive work environment makes a huge impact. Having an in-class certification, therefore, not only helps you find an ESL teaching job, but it also helps you compete for the better ESL teaching jobs.
Many of the most popular destinations for English teaching require you to have a TESOL/TESL/TEFL certification to get a work visa. For example, Japan, South Korea and Saudi Arabia all require a certificate when you apply. Not having this certification will greatly limit the number of countries that you can teach in, and may force you to work illegally in others. Limiting your access to some of the best job markets is not the best way to start your teaching career.
The Classroom Value of a Certification
There is no doubt that having an ESL certification will help you in your job search. Once you get into the classroom, however, you will immediately understand its true value. With a certificate in your hand, you can go into the classroom with confidence because you will know what to do and how to do it. Becoming a proficient teacher, of course, takes time, but starting with the right knowledge means you can start perfecting your teaching from day one instead of using trial and error. It will give you the assurance you need, and in turn, the students will have confidence in you. Perhaps most importantly, your students will learn more quickly. Satisfied students will mean a satisfied school, and ultimately, a satisfied you.
Getting an in-class TESOL/TESL/TEFL certification will help you achieve your goal of teaching abroad. When you first start thinking about teaching abroad, it can seem a little overwhelming. There are many steps and possible complications along the way. When you leave the course you will be a better candidate, a better teacher, and have the knowledge and confidence to achieve your goal.
Although I have been teaching ESL for 5 years now, I still use the ideas, theories, and techniques that I learned when I took my own ESL certification in 2010. Adapting to a new culture, learning a foreign language and settling into a new home were enough of a challenge without having to teach myself how to teach. The TESOL/TESL/TEFL course from Oxford Seminars not only gives you an internationally recognized certificate, but it also gives you hands-on teaching experience, a grounding in teaching theory, and help with finding a job. If you are thinking of teaching abroad, preparing with an in-class certification is the ideal first step. Get started today!
Written by Robin Garnham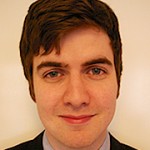 Robin Garnham originally planned to spend a year teaching in Spain to improve his Spanish, but has now been teaching for five years. He currently teaches ESL in Oakland, California and is an Oxford Seminars instructor in San Jose, California.