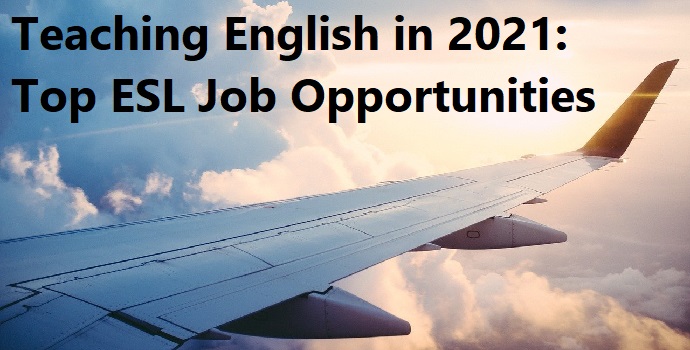 While the global COVID-19 pandemic has severely impacted airlines and the travel industry as a whole throughout the year 2020, there are still a number of countries, predominantly in Asia, with a strong demand for foreign English teachers. Schools in South Korea, Japan, China, Taiwan, Vietnam, and Thailand have all been able to sponsor visas and assist with relocation for new teachers in the second half of 2020, and are well into recruiting new hires for teaching positions starting in 2021. Schools in Mexico have also been interviewing for positions beginning January through April. For those not quite ready to take the plunge into teaching overseas, the online English teaching market, which was already growing at an exceptional pace in 2019, has exploded over the last year. Teachers and students have had to adapt to remote instruction, whether located in the same country, or on different continents.
On top of typical work visa documentation requirements, it is taking a bit of extra time and cost to prepare for travel to Asia which, at the time of writing, generally also requires a test result certifying COVID-free status, and two weeks of quarantine on arrival. With this in mind, employers and English instructors alike are especially selective both in choice of who to hire, and where to go, respectively. As language schools and recruiting agencies have gained more experience in navigating the bureaucracy, it is expected they will be able to hire a much greater volume of staff for the February-May 2021 teacher intakes, as compared to August-November of 2020.
South Korea
Employment packages for English teachers in South Korea have been among the best in the world for going on two decades, offering free apartments, airfare reimbursement, public healthcare, paid vacation, severance pay and generous salaries, considering the low cost of living, and that doesn't appear to be changing in 2021.
Private language schools are still interviewing for yearlong contracts starting in the first term (February/March) of the 2021-2022 school year, and those wanting to go in the next few months should be applying now. While the government's flagship EPIK public school program officially ended recruitment for the February intake on November 30th, various provincial public school offices of education will continue interviewing for April, May and June starting positions in the coming months through designated recruiting agencies. The Job Placement Service has contacts hiring for the Chungcheongnam-do and Gyeongsangnam-do provincial offices of education, and can answer any questions Oxford Seminars TESOL/TESL/TEFL certificate graduates have about these public school programs. Those wanting to go to Korea for the start of the second term (August/September) should plan on interviewing April through June.
Quick Facts for South Korea
Monthly Salary: 2,000,000-2,800,000 KRW
Accommodations: Usually included or allowance given
Airfare: Reimbursement (full or partial) usually given
Healthcare: Included
Holidays: Paid
For more information on teaching in South Korea click here.
Japan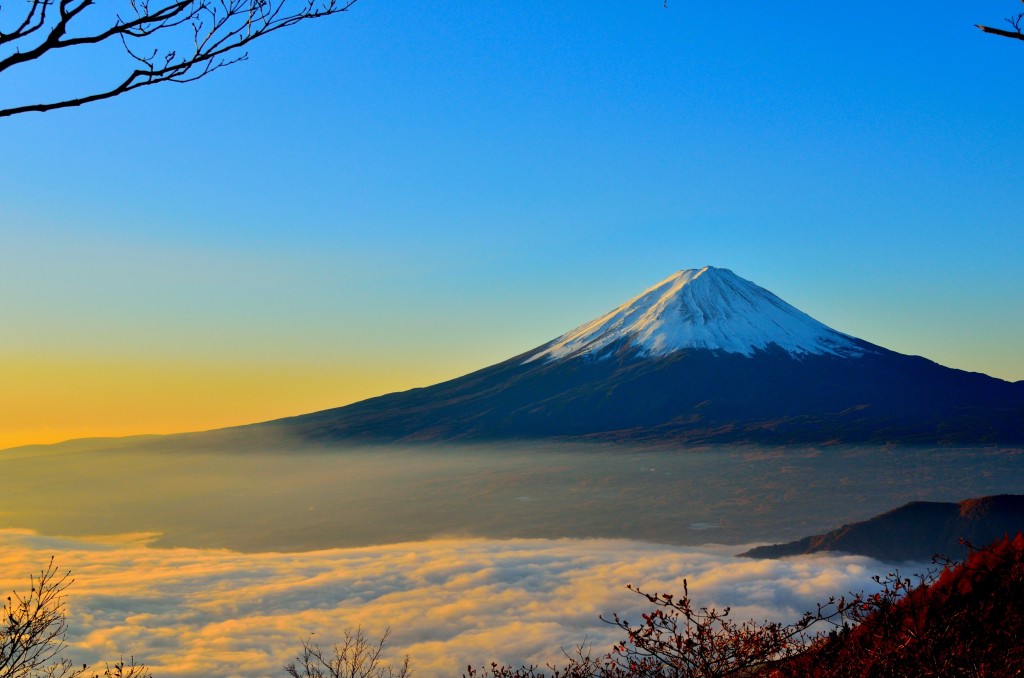 Salaries for English teachers in Japan are still some of the highest in the world of TEFL, and while they haven't kept up with cost of living as well as other locations, it's definitely enough to live comfortably while experiencing the wonders of day-to-day life in this tech juggernaut. For anyone wanting to spend a year or more in the land of the rising sun, teaching English is probably one of the easiest ways to do it. Employers tend to provide rent-subsidized apartments, which eases the transition into Japan's restrictive rental systems, and tend to help with enrolling in state healthcare. Other benefits include paid vacation and contract completion bonuses.
The application and visa process for Japan can be lengthy in the best of times, so it's recommended to be applying to private language schools in Japan about 4-6 months before your desired departure date. For those seeking public school teaching work, recruitment for the first term of the Japanese school year, which begins in April, typically runs from June to December. Hiring for jobs starting at the end of the extended summer vacation in late-August, which is a much smaller teacher intake, goes from January to May. The world-famous Jet Program, which preceded EPIK in Korea and has been running in some form or another since 1978, requires applicants to be thinking about applying almost a year in advance. Applications are usually accepted in October and November of each year, with interviews taking place in February and March, and successful applicants arriving in Japan in September.
Quick Facts for Japan
Monthly Salary: 200,000-300,000 JPY
Accommodations: Sometimes included or allowance may be given
Airfare: Rarely included
Healthcare: Usually included
Holidays: Paid
For more information on teaching in Japan click here.
China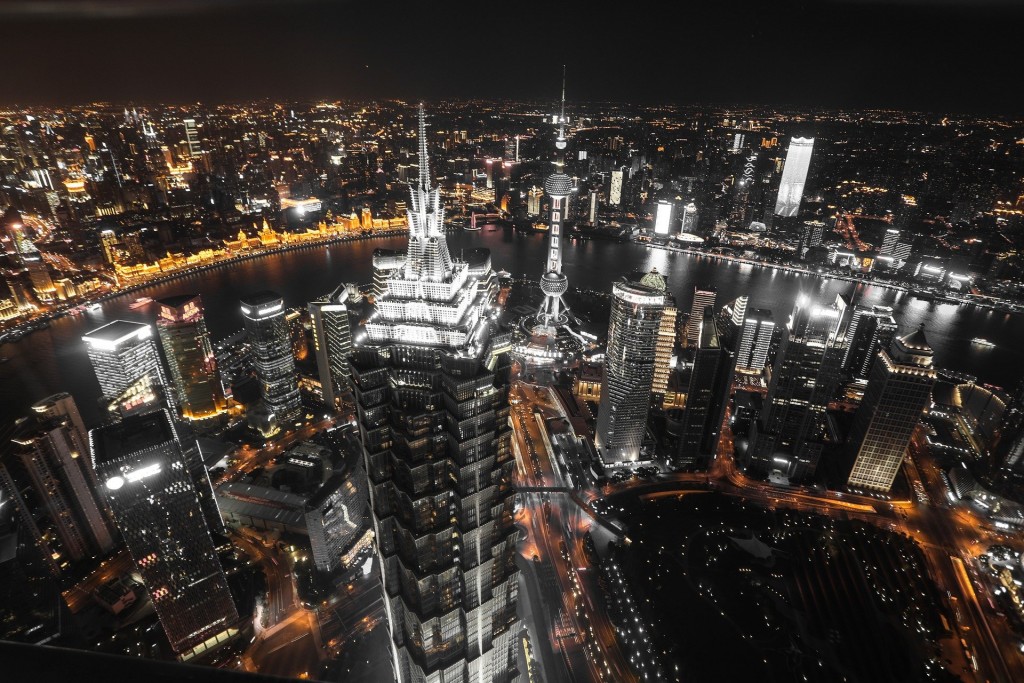 China may not have been mentioned in the same conversation as Korea and Japan a decade ago, but the packages offered to foreign teachers have improved by leaps and bounds over the last two years, with some schools offering better incentives than either of the aforementioned locations. China was one of the first countries to get back to business after the Covid-19 outbreak, and teachers looking at China for 2021 might be pleasantly surprised to see that there is no shortage of demand for English instructors. In fact, salaries continue to rise year over year. Additional benefits for 1-year contracts typically include a free apartment, or housing allowance in lieu, paid vacation, private health insurance, and contract completion bonuses to assist with a flight home.
With such a high interest in learning the world's lingua franca for business, post-secondary education, and travel, qualified candidates can teach in almost any setting they desire, from language schools, elementary, and secondary schools to business English training centers, colleges and universities. As with the lengthy visa procedures listed above for Japan, it's best to apply about 4-6 months before you want to go to China. Schools and recruiters are well into interviewing for February/March 2021 starts, and will likely start considering candidates in April for potential fall term (August/September 2021) starting positions.
Quick Facts for China
Monthly Salary: 6,000-30,000 CNY
Accommodations: Usually included or allowance given
Airfare: Reimbursement (full or partial) usually given
Healthcare: Supplementary healthcare recommended
Holidays: Usually paid
For more information on teaching in China click here.
Taiwan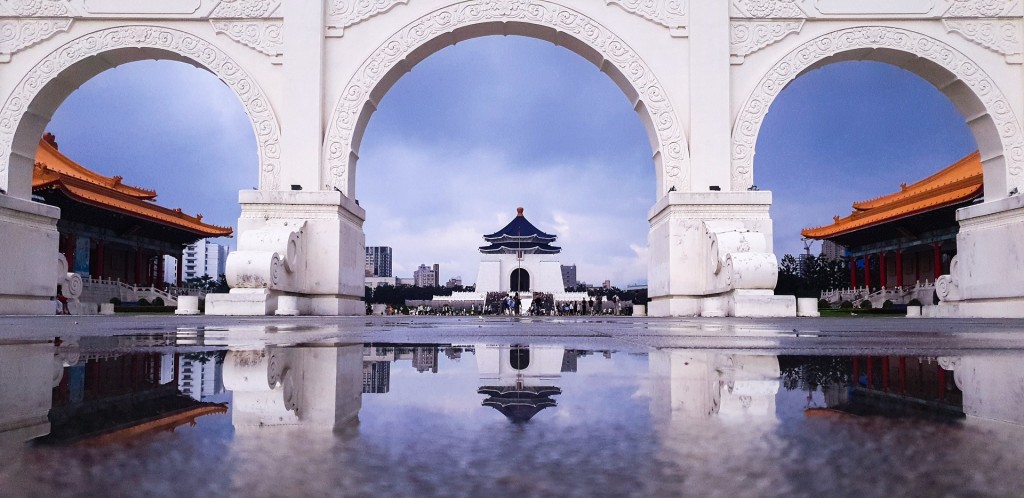 Just across the Formosa Strait from mainland China, Taiwan has been praised for effectively keeping the coronavirus at bay for most of the year, with only 736 cases total year to date in a country of over 23 million people. Often overshadowed by the more well-known teaching destinations mentioned above, for the past two decades Taiwan has been offering salaries comparable to Korea, which are more than enough to live on comfortably and even save a bit of money, considering the low cost of living. Employers usually give paid vacation, help with finding a suitable apartment, and with registering in the local health care system.
Public school positions are reserved for those with the state teaching credentials to teach in the public schools of their home countries, but there are many private language schools across the country looking to hire teachers from English-speaking countries for January and later 2021 starts. Language schools often have openings for yearlong positions throughout the year. In years past it was best to apply 2-3 months ahead of time, but with teachers having to apply for the work visas in their countries of citizenship instead of in Taiwan due to COVID-19, it would be best to add an extra month to the timeline in order to get all required documents in order.
Quick Facts for Taiwan
Monthly Salary: 43,000-73,000 TWD
Accommodations: Rarely included
Airfare: Rarely included
Healthcare: Included
Holidays: Usually paid
For more information on teaching in Taiwan click here.
Vietnam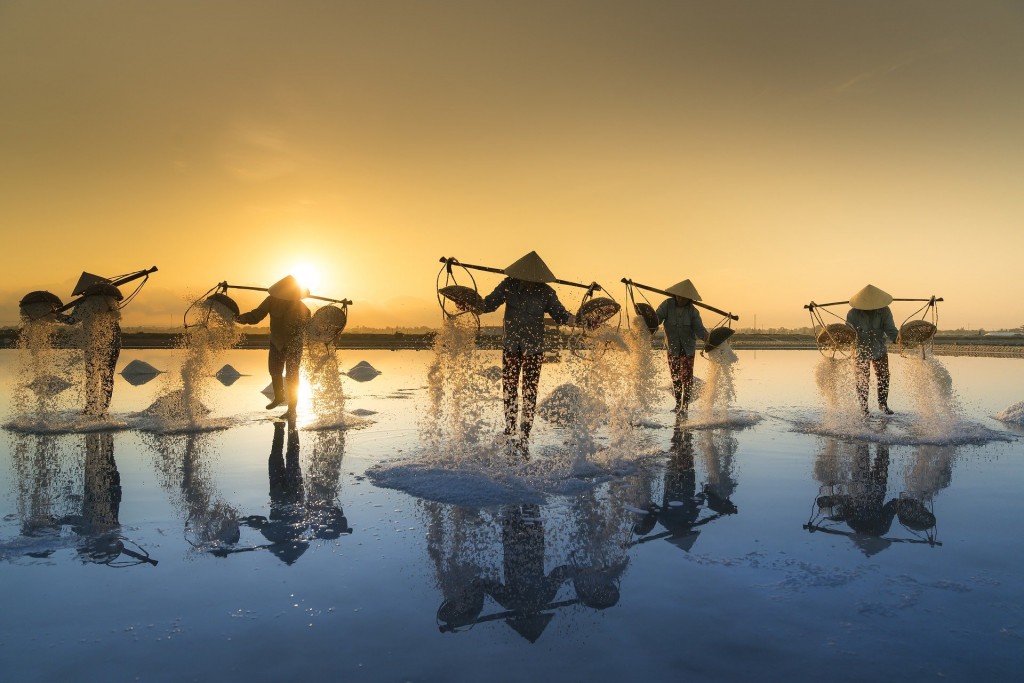 In the last few years, Vietnam has emerged as a top TEFL market in its own right. What was once predominantly a way-stop for backpacking teachers in Southeast Asia where getting paid under the table was common, is now full of public and private elementary and secondary school programs, as well as large chain English schools, seeking qualified English teachers. These more reputable employers will pay quite a good salary, considering the cost-of-living. They offer help with proper visas and work permits, paid vacation, and assist with finding apartments (sometimes rent-free).
While the government of Vietnam was hesitant to allow many foreigners into the country for most of 2020, which helps explain how a country of 95 million people had 1,402 COVID-19 cases combined by mid-December, schools are once again able to sponsor visas and things are looking up for those wanting to go to Vietnam in 2021. Some employers are even offering to cover the cost of airfare and quarantine for teachers they are especially interested in hiring, which is quite a rare benefit in Vietnam. As with Taiwan, historically it has been recommended to apply about 2-3 months before your desired departure date, but to be safe teachers should add another month to the application timeline. Private language schools hire for yearlong contracts year round, while elementary and secondary schools typically offer 9-12 months contracts beginning at the start of the Vietnamese school year in August. There are sometimes a limited number of second term positions starting January, as well.
Quick Facts for Vietnam
Monthly Salary: 30,000,000-50,000,000 VND
Accommodations: Sometimes included or allowance may be given
Airfare: Rarely included
Healthcare: Rarely included
Holidays: Paid
For more information on teaching in Vietnam click here.
Thailand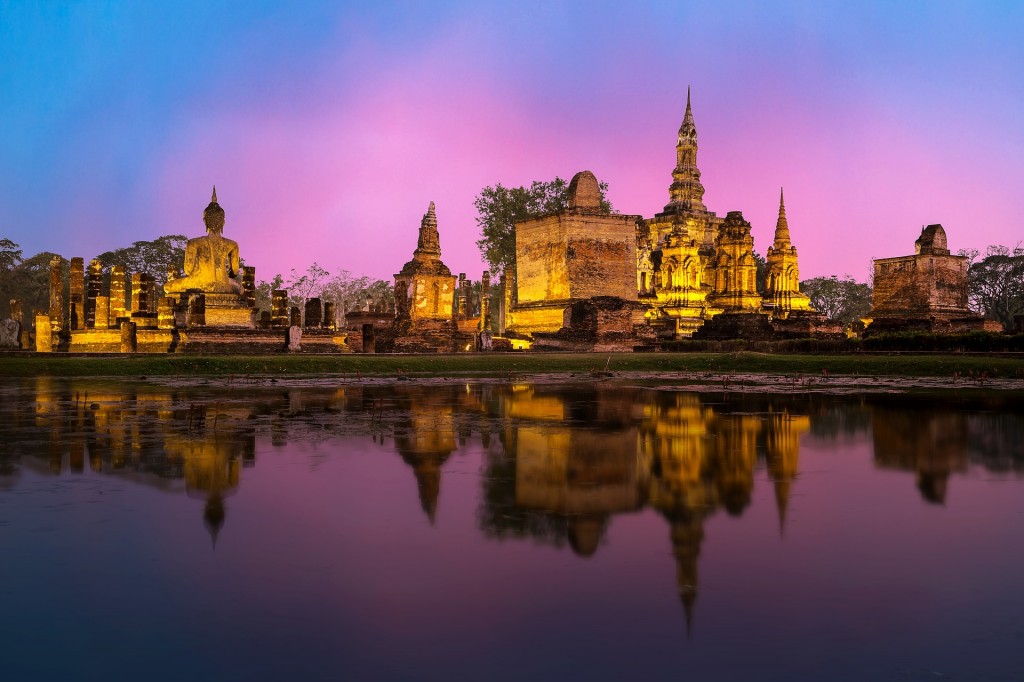 The land of smiles may not pay wages quite as high as other top TEFL markets, but it does boast a number of other features to draw in teachers by the thousands: easy access to tropical beaches, ancient temples to explore, exotic wildlife, popular Thai cuisine, and the availability of shorter 1-term (4-5 month) contracts. The vast majority of English teaching positions in Thailand are in public or private elementary and secondary schools, which will offer paid vacation and assist their teachers with finding suitable apartments nearby (sometimes rent-free).
Schools and recruiters in Thailand are just finishing up hiring for second term 2020 (November-December) openings, and will begin interviewing for first term 2021 (May-June) starts in January onward.
Quick Facts for Thailand
Monthly Salary: 30,000-50,000 THB
Accommodations: Sometimes included or allowance may be given
Airfare: Rarely included
Healthcare: Supplementary healthcare recommended
Holidays: Paid
For more information on teaching in Thailand click here.
The past year was challenging for people the world over, and most are probably glad to see that it's coming to an end. For those who are ready to move into 2021 with an itch to travel and see the world, while sharing their knowledge of English with those hungry to learn, you'll be glad to know there are so many intriguing teaching jobs waiting for you in Asia!
For those seeking opportunities closer to home, there are also some intriguing options.
Mexico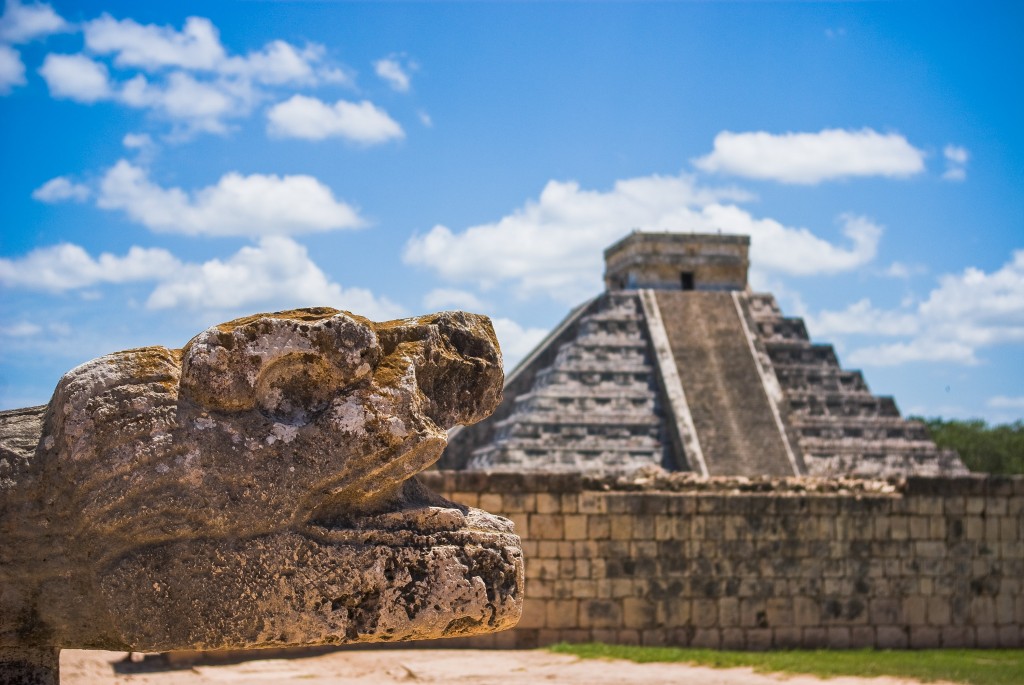 While most countries around the world implemented travel restrictions, or closed borders altogether, in an effort to keep the struggling tourism sector afloat, the government of Mexico has allowed travelers from North America to continue entering the country.
According to the website of the Mexican Embassy in Washington, D.C., when entering Mexico and/or flying within the country you will be asked to complete a questionnaire letting the authorities know if you have had contact with and/or experiencing any COVID-19 symptoms. Mexico has maintained its borders open to North American visitors through air travel, with no need to quarantine, though it is encouraged that people continue respecting social distancing measures. Also available on the embassy website is a color-coded map showing the infection rates in various regions of the country, and recommended safety precautions that should be taken, location depending.
"Regarding travel, yes, teachers are able to travel to Mexico – the border has been open throughout the pandemic. There have been no changes to immigration policy – no test results required, no quarantine, etc… I have come and gone myself to the US three times with no issues," echoed the Hiring Director at an ESL program the Oxford Seminars Job Placement Service works with in Tehuacán, Puebla, currently listed as a yellow zone, which the government denotes as resuming limited activities with precaution. "The only thing they are very strict about is taking temperature about every 15 meters in the airport to make sure no one has a fever… The only thing that is needed is for travelers to fill out a questionnaire. If there is anything that does not agree with immigration policies, people can be detained at a health quarantine booth and instructed what to do."
Wages in Mexico, and throughout Latin America, do not really compare to the stronger employment packages offered in many Asian nations. But the educational requirements are also lower, making Mexico a great option for high school graduates or those looking to gain experience on shorter-term contracts. Additionally, with Mexico being just across the border from the US, relocation costs are generally much lower. Language programs that hire foreign teachers typically assist with finding a suitable apartment, in line with their teachers' wages, or provide free accommodations in some cases, making it a good location to experience the vibrant culture, renowned cuisine, Spanish language, historic architecture, and breathtaking landscapes without breaking the bank. Private language schools tend to hire new staff throughout the year, as positions open up, whereas elementary, secondary and post-secondary institutions mostly look to bring in new teachers for the start of the school year in August.
Quick Facts for Mexico
Monthly Salary: 4,000-15,000 MXN
Accommodations: Sometimes included or allowance may be given
Airfare: Rarely included
Healthcare: Rarely included
Holidays: Sometimes paid
For more information on teaching in Mexico click here.
Online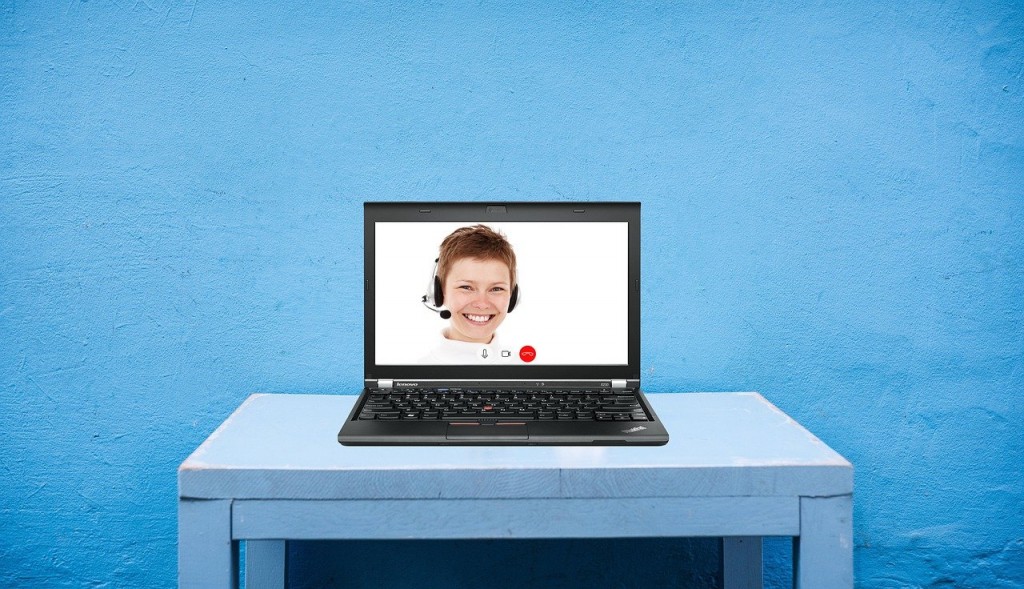 The demand for online English teachers has never been higher than it is right now. There are hundreds, if not thousands, of online English schools located all over the world seeking new remote instructors. For applicants looking to gain experience or who aren't ready, or able, to travel abroad during these uncertain times, teaching online can be a great option. The lessons are typically pre-planned, and teachers just need to load the slides into the classroom portal and work from the provided materials, which makes the unpaid prep-time typical of in-person teaching roles almost non-existent.
The biggest demand is from China, which probably boasts over 100 online training centers alone, but outfits in Japan, South Korea, Taiwan, Russia, the UK, and to a lesser extent continental Europe, North America, and Latin America make up a good portion of the virtual teaching market.
Online teachers working for employers based out of Asia and Europe can typically expect to earn from $10-$25 USD per contact teaching hour. Considering the time zone differences, students tend to be most available early in the morning and later in the evenings for North American teachers, so those looking to make a living from online teaching should prepare to be available at odd times, by our standards. Online schools in Latin America tend to pay a bit less, more commonly $7-$11 USD per teaching hour, but they do offer an excellent chance to gain virtual classroom teaching experience. On top of that, with current border restrictions limiting new arrivals to brick and mortal learning institutions, many have had to adjust their teaching practices by hiring remote teachers to teach their students via Zoom, or similar, web conferencing software. Starting a job with a school based in Costa Rica, Colombia or Ecuador can be a great way to learn the curriculum and potentially transition to an in-person teaching role once work visa sponsorship begins again.
Whether you're just looking to gain experience, make some money before going abroad, or turn internet-based tutelage into a career, the online teaching industry offers options for all types.
The Oxford Seminars Job Placement Service works with reputable contacts in all of the above-mentioned locations, and is well-positioned to assist qualified course graduates in submitting applications. Get in touch with a Course Advisor at 1-800-779-1779 to learn more about TESOL/TESL/TEFL certification and Job Placement!