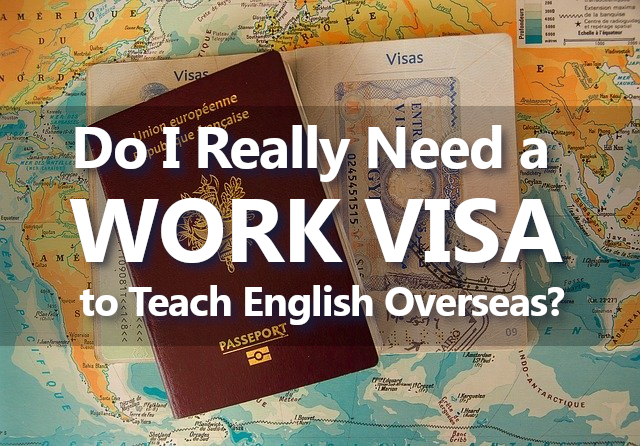 Getting a work visa to teach English overseas is, for many prospective teachers, a bit like going to the dentist – it's not something we're looking forward to with eager anticipation, but we know it's important and has to be done. It's also very common for a number of questions to arise when contemplating the topic of work visa applications. For example, does every country even require a work visa for foreign teachers? How do you actually get a work visa? What documents will be required? How long does the application take?
These are just a few of the many, very common, questions that new teachers frequently ask, and that even experienced teachers need to reconsider each time they apply to teach in a new destination. Because the rules, regulations, and timelines vary from country to country, and by type of visa, specific answers will depend on where you're applying to teach, and the type of visa you'll need to apply for.
To help navigate the often complicated and sometimes stressful waters of visa applications, we've put together some common questions and answers that, hopefully, will help provide some general information to anyone who's curious about what it's like to actually apply for an overseas work visa. Understanding these basics should give you a sense of how to best prepare ahead of time, to be sure that you are able to obtain your work visa in a timely and efficient manner, and avoid unnecessary stress and anxiety.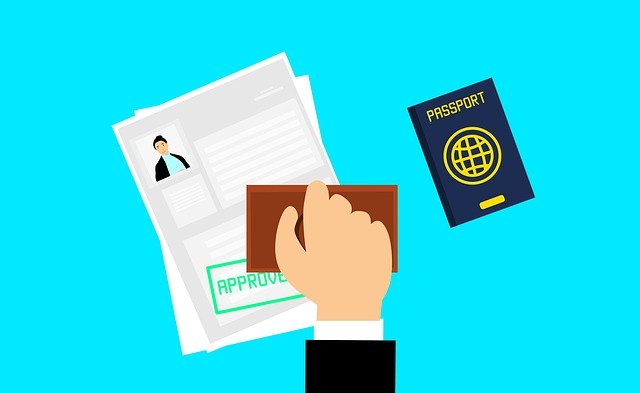 Q: Do I need to apply for a work visa from my home country?
A: This depends on what types of agreements exist between your home country and your destination. Often the answer is yes, you need to apply through your target country's consular officials in your country of permanent residence. Applications are most commonly submitted to the nearest embassy or consular office of the destination country. In some cases, you can apply for the work visa at any of your destination country's embassies or consulates the world over. And rarer still, you can apply for it from within your new nation of employment – just make sure you've brought all the required visa documents with you, as they can be much more difficult to acquire from overseas.
Q: What documents are typically required for work visa applications?
A: This varies from destination to destination. Generally speaking, for a work visa you will likely need to submit some or all of the following: a letter of intent and/or a copy of your contract, return airline tickets, a national criminal record/background check, a copy of your degree and transcripts, where applicable, your passport, your birth certificate, another form of ID like a driver's license or health card, two passport sized photos, and a processing fee.
Q: Do I need to have a confirmed job offer before I apply for my work visa?
A: Yes, most work visas in countries around the world will require a confirmation of employment in some form. This is most typically a signed contract, but in some cases a visa issuance number, letter of intent, or letter of offer of employment may be required. This is best verified with the agency issuing the visa, and these rules are generally laid out on their websites.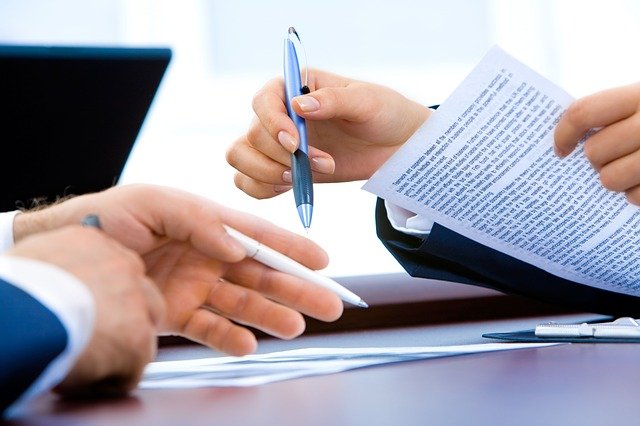 Q: Will the overseas school or recruitment agency I'm working with help me get my work visa?
A: Typically, yes. They are best positioned to help facilitate this process. They will usually advise on what is needed, and when. Whoever is sponsoring your work visa, be it the school or an agency, would generally be the most responsible for assisting you in obtaining it. In many cases, your overseas school or recruiter will need to get the visa process started by providing you with documentation confirming your offer of employment and/or your work permit.
Q: How long do work visa applications typically take?
A: This depends on a number of factors, such as how busy the visa office is, whether all required documents are complete and ready to submit, where you are applying, etc. Typically, it should take no more than a few weeks once you have all your documents prepared and ready, but you should plan on it taking up to several months, just in case. Due to the lengthy application and internal immigration process in some countries, such as China and Japan, it is recommended to apply about six months before your desired departure date. For certain government programs, the application and visa process can take up to 10 months.
Q: Are there any documents I can prepare ahead of time, to help speed up my work visa application?
A: Ensuring all of your own documents are up to date is a good way to ensure there are no snags. Passports in particular can take a long time to process in some places, so it's good to get this taken care of early. Additionally, some countries require apostilled/authenticated/notarized/legalized documents, and you can begin getting this done prior to your visa application. In some cases, a medical examination or criminal background check may be required, which are also easy enough to do beforehand (though criminal record checks typically need to be done within six months of your visa application). You can also prepare translations ahead of time, if the destination country's visa office requires them.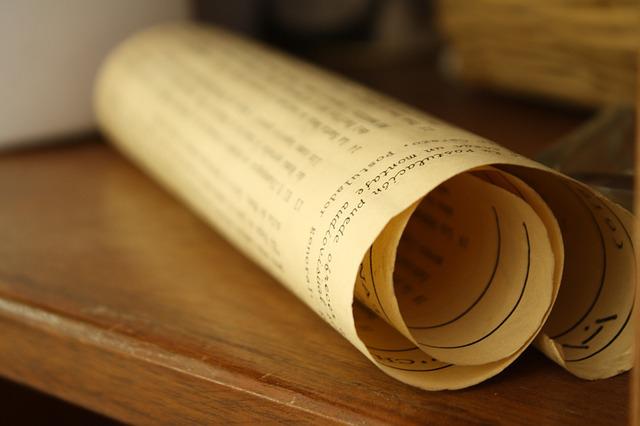 Q: Will I need to finalize my work visa application once I've arrived at my teaching destination?
A: Often, the bulk of a visa application or the application in its entirety can be completed via the destination country's local embassy or consular office. In some cases, a separate residence permit or alien residence card must be applied for within your new country of employment, which may require a physical health check and/or testing for illegal narcotics and transmissible diseases. It would be wise to consult with the embassy/consulate in question in order to expedite this process as much as possible, as it can take anywhere from several weeks to several months. Some steps can be done via email, while some steps may require a visit to the embassy, so it's best to be sure which is which!
Q: What happens to my work visa when I leave the country at the end of my contract?
A: Work visas generally have a set term, most commonly one year for initial visas, after which they expire if not renewed. These can often be renewed subsequently, and often for longer terms, should all parties agree. Alternatively, after a period of employment ends, a work visa may possibly be transferred into a tourist or even student visa, depending on the situation. If you are leaving the country and planning to return, however, you may often do so by applying for a re-entry permit (or something similar) prior to leaving. If you are leaving the country permanently at the end of your contract, make sure you depart before the expiry date on your work visa, to avoid fines or other penalties levied on those who overstay their visas.
In conclusion, it's important to highlight the fact that – though the above guidelines generally hold for most visa applications – specific procedures and requirements do tend to change quite regularly. Not only do different countries have different types of visas available, and different required documents and application procedures for each, but moreover, these terms and requirements are always subject to change, and these changes will be updated on each country's consular and embassy websites.
So, one very important piece of advice that we'd like you to take away from this article is: be sure to check the consular and/or embassy websites of the country you'll be applying to, both prior to starting your visa application, and regularly throughout the application process. This is the best way to remain up to date on current requirements, and you will also be able to find contact information for your local consular authority (which will be useful to have ready at hand in case any issues arise during your visa application). Finally, familiarizing yourself with these websites, their layouts, and where the information you're most frequently looking for can be found, will help you to quickly and efficiently locate the resources you need once you're ready to start your visa application.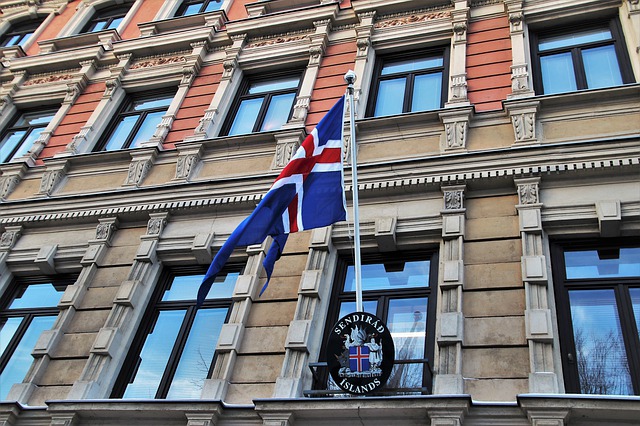 Your Oxford Seminars Job Placement Advisor will also be able to help answer any questions you may have, and the overseas school or recruiter you're working with should also be there to help walk you through the process, and provide you with advice and useful information. Though it can be a bit stressful, just remember that applying for a work visa means you're just a few steps away from embarking on an amazing and potentially life -changing adventure. Your research and hard work will really pay off once you arrive at your destination and become immediately immersed in a whole new world of sights and sounds, and – trust us – it's going to be WAY more exciting than leaving the dentist's office!