When you're first beginning in this wonderful world of ESL teaching, it can be daunting to know what is best for you. Do you know what country you want to teach in? Do you have all the requirements they ask for? Urban or rural? What grades and levels should you teach? What should you bring with you to your new home?

One question that does not get asked often enough by new ESL teachers is "where
should
I work?" I'm not talking about 
what country you should teach
, but rather the type of school you want to teach in. From speaking to other expats and from my own experiences in China, there are two types of settings to teach students:
A public or private institution
A for-profit training center
Both have positive and negative aspects to the work you are asked to perform. In order for you to make a more educated decision, let's take a look at each one.
**Disclaimer: this information is based on facilities in China. Each country may be different in some aspects. Do your research before making any decisions.
Class Sizes When Teaching English as a Second Language
Public/Private Schools
I prefer working in public and private schools. One reason for this is the class sizes and regularity of having the same students for a year.  The most students I have taught at one time was 78. It was so tightly packed with kids, I could only stay at the front of the classroom to teach lessons, and I still had two students on either side of me sitting in desks. Primary school classes (grades 1-6) seem to be in the lower part of this scale. The higher grades (7-12) see more and more students crammed into classrooms.
Currently, I am in a private school, teaching at an international department within a high school. My student count is 27 students in each classroom. But, in the rest of the high school, the classrooms regularly have 50-60 students.
Training Centers
I know many teachers who loathe teaching classes that have too many students. For those teachers, a training center may be a better fit for them. Training centers are education training schools that people pay to attend after school or work to learn English as a second language. You might find yourself teaching one-on-one, or a small class of 10-15 students.
The interesting thing about teaching in training schools is that you get to teach all ages, including adults. And, you teach a wide range of English skills levels. You might be teaching a class of primary students about grammar and spelling in one class and, in another class, you might teach business English to adults. So, you are getting a much greater variety at a training center than you would from a public or private school.
Classroom Styles
Public/Private Schools
School classrooms vary. Some may be very basic classrooms with student desks and a blackboard. In more affluent schools, they should have smart boards with a computer. White boards are usually a luxury item as chalk is cheaper than white board markers.
In some classrooms, an air conditioner/heater might be supplied, though it's sometimes old and inefficient. If you look at classroom pictures from some ESL teachers, you will see most kids wearing coats in the winter during class. Central air and heating is a rarity in while teaching and living abroad.
Classroom furniture varies as well. While some schools have relatively new furniture, other schools have small, rectangular, wooden, white desks coupled with stools for the students to sit on. Be sure to ask your new school to send you a picture of their classrooms in order to plan accordingly.
Training Centers
Your small "mom and pop" operations will resemble much of what I described in the previous paragraph about Public/Private schools. Money is king in China. Saving money on operations is just the way it is here. But, in some of the larger, franchised training centers, you will find:
Central A/C and heating
Nice desks and chairs for the students
High-tech gadgets to use during lessons
Nicely kept offices and classrooms
Colorful pictures and artwork
It is a business after all. One does have to keep up appearances.
Working Conditions
Public/Private Schools
If nothing else mattered to me, this is what I seek from teaching at a school. Granted, the classrooms are not always the highlight of my assignment. But, I work 20-25 hours per week, spread out over 5 days. Some schools do not require office hours. And, I get all major holidays off. This includes usually 4-6 weeks off school during the Spring Festival/Winter Break and 8-9 weeks off for summer holidays. At my school, I get paid full salary for winter break.
Some days I will only have two classes. Other days I might have five classes. Classes are usually 40 minutes long. I have a choice if I want to attend most school functions or school dinners. Very few are mandatory. Although the schools I have taught at provide a textbook to teach from, I normally have free reign of my classes, what I teach, and how I teach them. If I want to teach a special class, I can. If I want to do a class activity that is off topic from the textbook, that's okay, too.
Training Centers
Working conditions at training centers are one reason I do not like working at them. I like my free time. I like to have time to travel or to just relax. Training centers do not offer you this down time. The contracts are usually very similar in working hours as a regular school. You are expected to work 20-25 hours a week, but most of the training schools I know have office hours you must keep too.
Since these are businesses, you will more than likely be asked to go with the marketing department to various events to hand out business flyers and show your expat face for publicity. And, since these training centers operate mostly when school is out of session, you can expect to be working Fridays, Saturdays, and Sundays. Sometimes five and a half to six days a week. Oh, forget about winter summer breaks. This is the training school's busy times. Traveling and seeing China is not as easy and requires more planning when you are working all the time.
Finding the Best ESL Teaching Jobs in China
Public/private schools and training centers will provide you housing or a housing stipend. Both require contracts and will help process your paperwork to keep you legally employed. Both pay about the same, and usually have bonuses or will pay for your airplane tickets. And, both will provide you with an experience of a lifetime, which is the real reason most of us are teaching ESL overseas.
When I am asked for assistance from new ESL teachers coming to China, I usually finish my advice with this…Research, research, research. And, when you think you have all the information to make a decision, research some more. In your first contract, you will make some mistakes. After your first year, you will begin to know what to ask for, what schools are willing to provide you with, things they will not allow, and so many other things.
It's the adversity that we go through that makes us better in the future. With those lessons in life, we become stronger, wiser, and experienced. Welcome to the wonderful world of ESL teaching.
To learn more about teaching English in China and many other exciting destinations, download our Course Guide, or attend a free information session near you!
Written by Bill Gain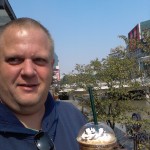 Bill Gain is an Oxford Seminars TESOL/TESL/TEFL Graduate who has been an ESL teacher and blogger  in China for three years. For most of his life, he has worked with young people in recreation and special events. He has a bachelor's degree in Communication/Public Relations and a master's degree in Recreation and Special Events Programming.