I knew, when looking for a position teaching English abroad, that I wanted to live in Tokyo. Having been here for three years now, even knowing it's crowded, I'm still surprised at just how many people are here. Japan has around 127 million people; of those 127 million, 37 million live in the greater Tokyo area with an additional 18 million around Osaka, Kyoto, and Kobe. That's well over a third of the population in what is just a small part of Japan's land area.
Transportation in Japan
With so many people crowded together, you can imagine the traffic. Yet, despite the crowded population – the streets could be so much worse. Yes, there's a lot of cars and the roads can be clogged, but between the politeness of the Japanese people and the other options available – Japan isn't nearly the drivers nightmare that you would imagine.
This is largely in part, due to the many options available, particularly in the big city.
The Japan Train System
Let's start with the most obvious and famous – Japan subways. If there's one thing you can count on, it's the efficiency of Japanese trains. Conductors are a highly-revered profession and the railway staff take their job seriously. They will do their best to make sure the train rolls into the station at its exact time to ensure you reach your destination on time. Most importantly, for the confused tourist and non-native Japanese speaker, scheduled stops are usually shown in both English and Japanese.
Trains and tracks are in no small number – almost to a fault. The Japan Railway (JR) line map looks like something from a Where's Waldo book and you have play 'spot the station' with a hundred other names that start to blur together. However, there are plenty of helpful people around and a few helpful applications that will tell you exactly where to go – and there's almost always more than one way you can go with multiple kinds of trains including locals, expresses, and metros.
Trains come every few minutes in the morning, sometimes one right after the other as you get closer to inner Tokyo. Despite the frequency of the trains, they are still crowded and it's often you'll find yourself standing. Though it sounds tiring – and it certainly can be tiring after an hour – it's a relatively smooth ride. There are occasional bumps and jolts as the trains rolls to stop and rumbles over the tracks, but for the practiced Japanese person, it's not difficult to stand in one place without stumbling around.
There are also a dozen tiny benefits to the trains that make everyone's life easier. From showing where the exits are at each station (though this is mostly only in the inner city), to always readily available staff, prepaid cards for ticketing ease, and (my favorite) heated seats for the cold and wet winter months.
The generous vacation policy offered to the ESL teachers has allowed me to travel in all the different seasons. Believe me, many times I've gotten on the train on my way to a new place to visit, half frozen and so grateful for those heaters.
I'd be remiss if I didn't mention the most popular of all – the bullet train. It's extremely fast, comfortable, and smooth. It's also a bit pricier than a regular plane ticket. However, it's still a novelty and beloved mode of transportation for foreigners and Japanese people. There's no substitute for being able to see the gorgeous scenery as you go from one end of Japan to the other in a matter of two hours. For a little extra, you can also sample a specialty meal from whatever prefecture you're passing through. Despite being a more expensive, the experience and ease of travel makes it worth it.
Taking a Japanese Taxi
Next on the list of transportation options are taxis. There's a running joke among some Japanese people: If you want to go to the hospital – don't call the ambulance – call a taxi. Japanese taxis are speedy, polite, and easy to find.
Of the transportation options, they are on the pricey side with the fee usually starting at 500yen (or around five dollars). Like many taxis all over the world, you sometimes have to watch that they don't take you all over Japan to get a little extra money. Many drivers don't speak English, but they are polite and will get out of the vehicle to help you put your luggage in the trunk and the door opens for you with just a press of the button from the driver.
Using the Bus in Japan
Among the available transportation options in Japan, buses are the most universal in that they are just like the buses in the States. Not always reliable, but they do their best.
Unlike the trains, you'll be hard pressed to find any English at the bus stops or on the bus itself. The overgrown vans aren't tourist friendly, but the drivers, as with most Japanese people you'll meet, are willing to help if you're polite.
Riding a Bike or Walking in Japan
For the most part, Japan is biker friendly. Even with the occasional sidewalk, there is usually enough room between the sidewalk and the driving area for bikes to cruise past. The squeezing action isn't a rare occasion and Japanese drivers don't give a second thought about giving a wide birth to these bikers. Cars aren't a big threat to the bikers, though pedestrians might be a different matter.
If you don't want to bike, another option is the old fashioned way – walking. Everything is close by – train stations, grocery stores, convenience stores. You can usually find what you need if you walk in any direction for 10 minutes. It's also one of the safest countries to walk in if you decide that you want a sandwich from the convenience store at three in the morning.
Traveling Outside Major Cities in Japan
Getting to places farther outside of the city starts to become a little trickier, especially if it's a local destination. In the northern and southern parts of Japan, land is more spaced out and convenient transportation is noticeably less convenient without a car. Still, if your goal is to reach a well visited tourist spot, chances are you'll be able to find a bus or train that will get you there.
Experience Everything Japan has to Offer
Whether you're thinking about a short-term visit or you're looking for a longer time in country, say teaching English here, getting around is easy. If you need help, the Japanese are extraordinarily friendly and kind, always going the extra mile to help. Getting to teach in Japan is one of the best things I've ever done. I've been able to go to some amazing places, meet such incredible and helpful people and learn things about myself I might never have known otherwise. If you're thinking about teaching English abroad, do it! This is your chance to make a difference and explore the world while you're at it!
For more information on teaching English in Japan, check out our Japan information page. To learn more about your options as a TESOL certified educator, sign up for one of our free information seminars in the city nearest you.
This post is part of an ongoing series of guest blogs sent by individuals who have experienced life abroad as a TESOL/TEFL educator. We would love to share your story. Interested? Email us at my_story@oxfordseminars.com!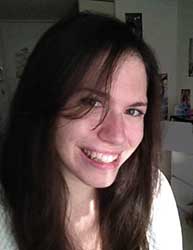 Joy Lee graduated from Penn State University with a degree in education. She is currently in her third year as an ESL teacher in Tokyo, having worked as both a tutor and within a school system teaching adults and children. She was drawn to Japan by her love of anime, manga and all things kawaii.

For more information on teaching English in Japan, check out our Japan information page. To learn more about your options as a TESOL certified educator, sign up for one of our free information seminars in the city nearest you.