From the moment I first arrived in Busan, South Korea on a June day in 1996, I knew I was in for a unique experience. The sights, sounds, bustling streets and heat of an early summer all reminded me I was truly a long way from home. But it was a positive sense of culture shock I experienced as I began exploring the city that was to become my home for the next four years.
(This post is part of an ongoing series of guest blogs sent by individuals who have experienced life abroad as a TESOL/TEFL educator. We would love to share your story. Interested? Email us at my_story@oxfordseminars.com!)
Exploring Busan for the First Time
Busan was the only major Korean city not leveled in the Korean War, so it had developed in a haphazard fashion with traditional houses and twisting alleyways sprawling in the shadows of orderly apartment blocks and tall, modern hotels. Within these streets, I would find many great places to eat, chat, spend leisure time and enjoy Korean culture.
One of my first "finds" was a tiny boiled egg and spicy rice cake stall that I passed every day on the way to the middle school where I taught English. I amused the lady working there as I ordered my daily snack and practiced my Korean with her. It was there I first learned how to count in Korean so I could let her know how many delicious rice cakes I had eaten!
For a new ESL teacher abroad, nothing could beat visiting a Buddhist temple that was more than 1,300 years old. The serene beauty of the temple was an oasis in a bustling city, with the quiet only occasionally punctuated by the deep ringing of the temple bell.
When I wanted to enjoy a faster pace, there was always the nightlife along Haeundae Beach, singing karaoke and watching the sun come up with my friends.
For a different kind of culture shock, going to Jagalchi fish market provided me with more than just the smell of seafood in the air. Within the endless rows of fish tanks, I saw foods I never knew existed and marveled as the legs of a freshly killed octopus tried in vain to crawl off my plate during dinner.
Returning to Basan
When I lived in Busan, I was surrounded by construction; new subway lines, apartment towers and shopping malls made the city seem like a work in progress. The pace was dizzying, with much of it uncompleted when I returned home to Canada. I wondered how it would all turn out, and I managed to see the fruits of all that labour when I returned to Busan in 2012.
Although some parts of the city still had some of that gritty charm I remembered and loved, the more popular districts looked like a city transformed. There was a gleaming skyline overlooking the beach. The world's largest department store stood next to a futuristic cinema building used for the Busan International Film Festival (BIFF).
The subway system now went everywhere and was as efficient as any in the world. Although I missed some of "old" Busan, there was no doubt in my mind this city had grown up and was as modern and striking as any city I've visited.
Picking up your settled life and striking out to take on a new challenge like teaching English abroad might feel intimidating, but it's also a life changing experience full of adventure and growth! Oxford Seminars is here to help you make the most of your teaching adventures.
For more information on becoming TESOL certified, request our free guide to teaching ESL in Korea.
About the Author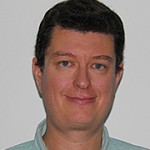 Brian Humphreys planned to teach in South Korea for six months, then return home. Over several stints in Korea, he ended up spending almost five years in the country teaching in private institutes, elementary and middle schools, and at the university level; he even did radio work for a local broadcasting station. He currently teaches in the public school system in Toronto, and is also an Oxford Seminars course instructor.