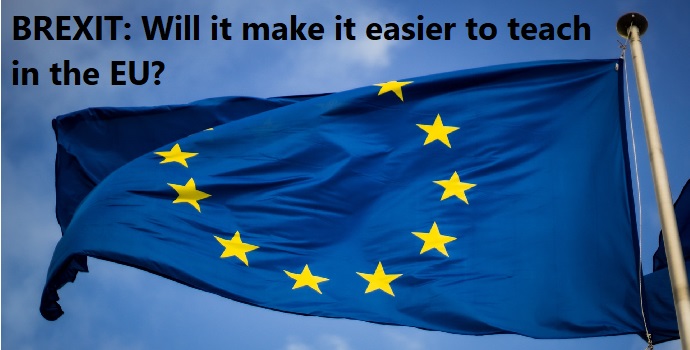 Now that the divorce between the United Kingdom and the European Union has been finalized, lots of ESL teachers are wondering whether it might become a whole lot easier to teach in the EU. The UK technically left the EU on January 31, 2020; however, trade and travel agreements had been in place while the final deal was being negotiated. A deal was struck on December 30, 2020, but with the ramifications of this deal still uncertain and no special status for UK citizens, it is unclear how the ESL industry will be affected. As it has become more difficult for schools based in the EU to hire native English teachers from the UK, it seems reasonable to assume that Americans and Canadians (and South Africans, and Australians, and Kiwis for that matter) may be able to fill the void.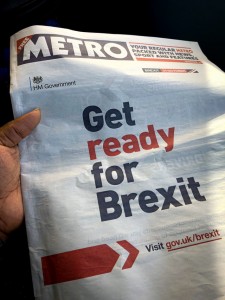 Let's take a look at the reasons that this might be the case.
1) Brexit won't stop English being the lingua franca of Europe (or the world)
The UK was the only EU member country that had English as its sole official language. Despite the UK's exit, there are a number of factors that suggest that the importance of English will not be diminished in Europe. The first reason is bureaucratic; to remove English as an official language within the EU, there would have to be a unanimous vote in the European Parliament. The next reason is practical; in the world, there are more people speaking English as a second language than native English speakers, and this number is growing. This means that the demand for ESL teachers in Europe will not diminish and could even increase.
2) It will cost schools the same to sponsor UK or non-UK citizens
In the past, the cost and red tape involved in hiring someone from outside of the EU was prohibitive for schools. Hiring someone from the UK was convenient both geographically and financially. The UK is no longer receiving any special treatment, so if schools want hire a native speaker, it doesn't really matter where they come from. Finding work on the ground has often been the best way to find work in Europe (just ask our instructor who got a job in Italy because someone overheard him speaking on the phone), but now it could be even easier.
3) Many companies have moved large parts of their operations to remain in the EU
While Dublin will be the obvious choice for many companies looking to navigate a post-Brexit world, Amsterdam, Frankfurt, and Brussels have all become more powerful hubs of banking, business, and manufacturing because of Brexit. JP Morgan Chase, Moneygram, Panasonic, Philips, Rolls-Royce, Sony, and Unilever are just some of the massive companies moving some or all of their operations from the UK to mainland Europe. This is good news for ESL teachers as business or specialist English teaching will be more important than ever, and corporate teaching jobs should become more prevalent.
4) UK teachers may start looking further afield
The reasons to teach in mainland Europe for people from the UK were myriad: the closeness to home, the lack of paperwork, the culture, and, of course, the food. While many of those perks remain, the convenience of finding a job within the EU has been taken away. So that poses a question for UK teachers: where else can they travel and teach conveniently and also find amazing culture and food? The answer: pretty much everywhere else in the world! The global ESL industry is expanding, particularly in Asia, and Brexit should encourage UK teachers to look further afield for their next job. This exodus opens up possibilities for citizens of other countries to teach in Europe. However, there is some evidence to suggest nothing will change (or at least not for a while).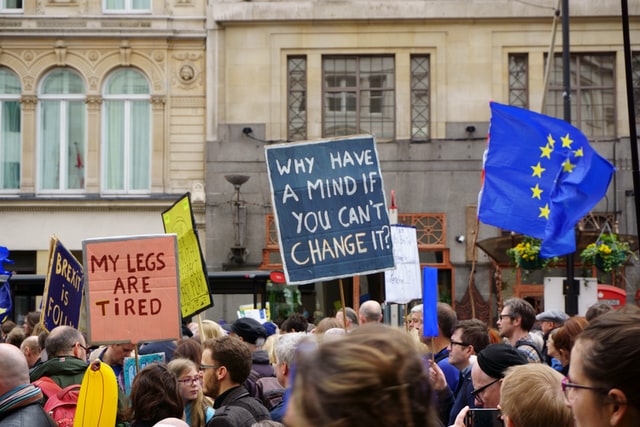 It would be dishonest to suggest that Brexit will immediately and fully open the ESL market for teachers looking to live and work in the EU. The points mentioned above could take years to come to fruition. However, there is the bigger issue of how unaffected the status quo could be despite Brexit. There are a number of reasons to suggest that non-EU teachers will be in the same predicament that they were before:
1) Many teachers haven't left the EU
Despite the uncertainty around a final deal, the drawn-out process that was Brexit allowed for some contingency planning for people currently living in the EU. The Withdrawal Agreement allowed British citizens to apply for residence status in the country which they currently reside up until June 30, 2021. COVID-19 meant that a lot of EU member states asked for an extension to this deadline to process all of the applications. In addition, schools based in the EU could hire teachers with high English proficiency from other member states or countries with special status such as Switzerland. For ESL teachers, this means there will not be a huge number of jobs suddenly becoming available, but over time, there should be more options.
2) Brexit could just be bad for British teachers rather than beneficial for people from other countries
Just as the UK has sought to take care of itself throughout the Brexit process, EU countries may be less inclined to hire from outside of the EU. France, Greece, Italy, Portugal, and Spain all have high levels of youth unemployment. It could mean that learning English becomes more essential to securing employment for the young people in these countries. This would drive up the demand for ESL teachers. However, there is a danger that countries become more protectionist and encourage the employment of local teachers instead. English proficiency is high in many EU countries.
3) The EU's hiring laws have not changed
As directed by EU law, schools and companies are only allowed to recruit staff from outside of the EU if they cannot find any suitable candidates from within it. If a school wants to hire a native English speaker, it is reasonable that they will no longer be able to find one within the EU (Except in Ireland, of course). This should lead to jobs being available to all native speakers equally; however, it doesn't make the task any easier or cheaper for schools and companies based in the EU. They could change their approach to hiring to avoid the cost and bureaucracy.
4) A weakened UK economy may send more teachers overseas
COVID-19 has muddied the waters in trying to get a full picture of the economic impact that Brexit is having. However, having now left the EU, there seems to be a strong consensus that the UK will be economically worse-off. With the potential for one of the most severe recessions the UK has ever known, British citizens will start looking abroad for work. The impact for the global ESL industry could be a flood of teachers. This will probably be seen most in the larger ESL markets such as China, but a sudden influx of ESL teachers could certainly impact the European market too.
As with most things related to Brexit, we still do not know exactly what will happen. COVID-19 has added an extra layer of uncertainty to an already volatile situation. However, with change comes opportunity, so the best thing aspiring ESL teachers can do right now is to get qualified, stay informed on the latest developments, and be ready for the opportunities that present themselves in 2021 and beyond.