Thailand! The land of beautiful beaches, gorgeous skies, and clear blue water. A Mecca of the travel world that kicked off the Southeast Asia backpacking blitz decades ago. When we began planning our trip, we plotted a six week adventure up and down Thailand, exploring the coast and islands in great detail. Then this plan slowly shifted toward the rest of South East Asia, leaving us with…well, five days in Chiang Mai and not a beach in sight. Oh how plans change when you're building a trip!
Our stop in Chiang Mai was built around our next destination of Myanmar where we hoped to spend 2-3 weeks. Myanmar just opened its doors to foreign tourism a few years ago, and you still have to secure a visa in advance. The process takes a few days and can be completed in Chiang Mai, so we figured why not make a stop of it and check out this beautiful city (and of course eat some Thai food. Thai green curry might just be the best dish in the world, but I digress…).
The Best things to do while teaching English in Thailand
Night Markets
Knowing that we didn't have a whole lot of time, we set out to see as much of Chiang Mai and the surrounding area as we could. To start, we hit up the HUGE night markets. Honestly, they are enormous. According to our step counter [Magda's note: "and Brent's whining"], we walked over 7km exploring the never-ending stalls and food vendors. And we spent way more money than intended, despite the fact that you can get a bowl of the best pad thai you'll ever have for the equivalent of just over 60 cents.
Food vendors at Thai markets, as in the rest of South East Asia, offer up a wide array of options. Everything from fried coconut milk to grilled corn to sauteed beetles was on offer. At one point, I dared Magda to eat a bowl of bugs, but she firmly but politely declined, despite a nearby traveler explaining how he found them to be an ideal snack. Alas, I was really hoping to have that on video to share. [Magda's note #2: "Brent also declined to eat the bugs, so don't let him pretend he's all brave and daring…he may even have run away when I suggested it"].
In the area around Chiang Mai, three stops caught our interest: the White Temple, the Black House, and the Karen Long-Neck Tribe. This last one sat somewhat uneasy for us as we felt like tourism to view others' way of life as a curiosity could be a bit exploitive, but we did some research on their history, way of life, and the impacts of tourism, and we felt more comfortable after doing so. Note, many trips that go to visit tribes such as the Long-Neck do little to preserve their way of life and instead make them reliant on being a tourist attraction. The tribe we went to see were all refugees from persecution in Myanmar, and to the greatest extent possible have maintained their traditional way of life, albeit with daily intrusions and photographs from tourists. It is always good to do some research anytime you are planning a trip like this.
The White Temple
The White Temple was our first stop, and it is absolutely unreal. A fantastical acid trip of nightmares and dreamscapes carved into white stone; it's not an ancient temple, but it is a modern wonder and work of art that must be seen.
The Black House
The Black House takes the nightmares of the White Temple and brings you much deeper down the rabbit hole. Created by national artist Thawan Duchanee, the Black House was both his dwelling and legacy as a surreal addition to the northern Thai landscape. Inside and scattered around, there are sculptures and furniture made of animal bones, horns, skulls, skins, and all parts, as well as carvings depicting all manner of strange creation. The displays are meant to indicate the sickness, suffering, old age, and death witnessed by the Buddha on his travels. Thawan's interpretations of Buddhist history and philosophy are unique to say the least.
The Karen Long-Neck Village
As the last stop on our tour, we came to the Karen Long-Neck village. The Karen tribe in Northern Thailand fled to escape persecution by the Burmese (now Myanmar) government over the past 50 years. This particular group of Karen are famous for the rings added to their necks which give their necks a very elongated appearance. Contrary to what we thought going in, the rings do not stretch the vertebrae but instead press down the collarbones and ribs as the women grow up, creating the effect of an elongated neck without actually stretching the delicate vertebrae and nerve channels of the spinal column. The eldest of the women in the tribe had some 23 rings on her neck, and she was happy to talk about how they feel (they are heavy) and to pose for some pictures. I must say, the group looked very happy and healthy and genuinely glad to see us come through. It was a very interesting experience to spend some time amongst a very unique tribe of people.
Even though we only had a few short days to absorb Chiang Mai and Thailand in general, it was a fantastic time with an unbelievable number of sights, flavours, and experiences. I know many people who have spent time teaching English in Thailand, and specifically Chiang Mai. I can see why. The city is an exciting mix of old and new, and there seems no end of places to explore and new adventures to be had. For a five day stop, it was one of the highlights of our trip so far. Live life; love life.
Want to learn more about teaching English in Thailand? Visit an information session near you or download our free course guide!
Written By Magda and Brent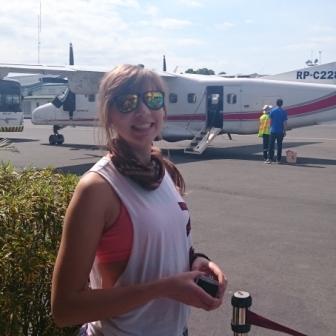 Magda is an Oxford Seminars graduate with an honors degree in biological sciences. She loves traveling and has been to nearly twenty countries, with plans to see them all! She spent a year and a half teaching English and Science in Incheon, South Korea, and is looking forward to many more opportunities to teach and travel abroad on the horizon.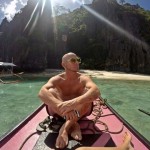 Brent has been involved in ESL as a teacher, Oxford Seminars TESOL/TESL/TEFL instructor, and writer for much of the past decade. His teaching exploits have taken him to South Korea, the Czech Republic, and most recently to Taiwan. As both a teacher and avid traveler, he looks forward to every opportunity to explore new cultures, sample new cuisines, and meet new people. There's no better way to see the world!