"From the moment I first arrived in Busan, South Korea I knew I was in for a unique experience. The sights, sounds, bustling streets and heat of an early summer all reminded me I was truly a long way from home. But it was a positive sense of culture shock I experienced as I began exploring the city that was to become my home for over four years.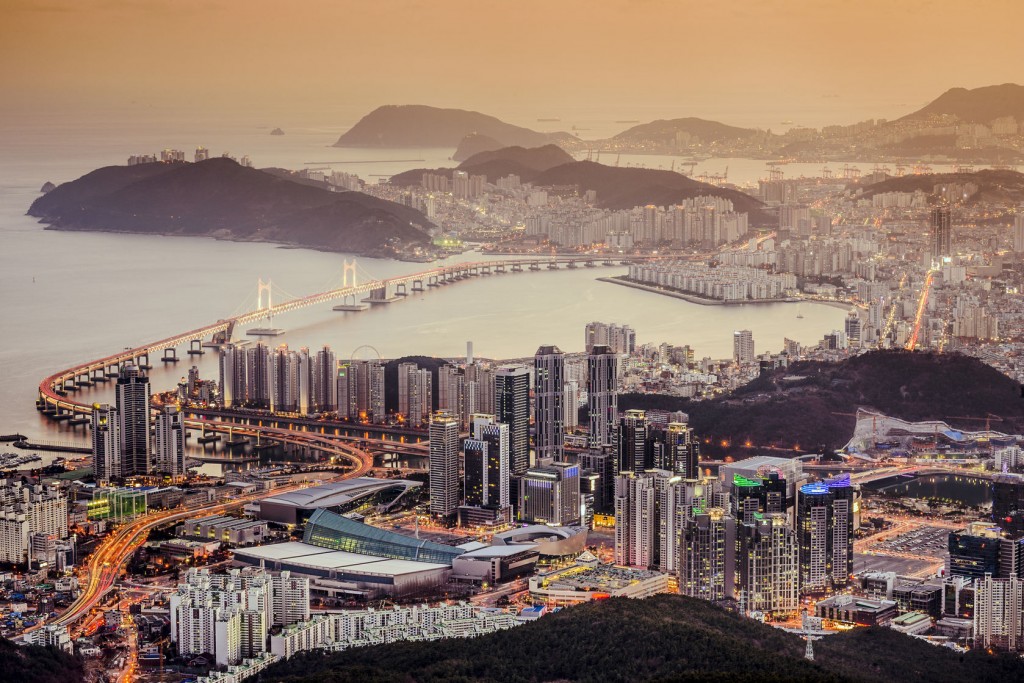 For a new teacher abroad, nothing could beat visiting Beomeosa, a Buddhist temple that was more than 1300 years old. The serene beauty of the temple was an oasis in a bustling city, with the quiet only occasionally punctuated by the deep ringing of the temple bell.
But when I wanted to enjoy a faster pace to life there was always the nightlife along Haeundae Beach, singing karaoke and watching the sun come up with my friends."
-Brian Humphreys – Oxford Seminars Instructor
Read this blog for a thorough guide to what it is like living in South Korea, one of the largest markets for ESL teaching in the world, and a great destination for new teachers.
Living and Teaching in South Korea
A near-perfect balance of exciting new technology and old-world tranquility, living and teaching English in South Korea is a great opportunity to explore the country's fascinating history, vibrant, modern culture, and exciting technological advances. With 11 million visitors annually, South Korea is one of the largest ESL markets and has become a popular destination both tourists and ESL instructors alike.
Take a class on Korean cooking, or enjoy a dining tour and discover the best of Korean cuisine. Try some soju and discover why this distilled spirit is the most popular in the world. Or take the opportunity to explore other countries in Asia while there: Japan, Thailand, China, Malaysia, Cambodia, and Vietnam are a few hours away by plane, perfect for trips during school breaks.
The technology industry was one of the main elements that turned South Korea from one of Asia's poorest nations to one of the world's wealthiest. Popular Korean companies like Hyundai, Kia, LG, and Samsung have products that are well-known by consumers around the world.
Your Home in South Korea
Another great benefit to living and teaching in South Korea is that most schools will cover their English teachers' apartment rental costs. Living spaces provided to teachers in South Korea are typically furnished one-room single occupancy studio apartments, much smaller than Americans may be used to. They usually do not include ovens, only stove-tops, though toaster ovens are cheap and easy to obtain.
Often a school will give teachers a choice between having their own private apartment or sharing a larger space with another English teacher. Sharing an apartment with someone else will allow you to make quick friendships with any roommate(s) and their network of friends. Living in a new country can be challenging, and having a roommate can help make this transition smoother.
Having a single apartment ensures that you have privacy and quiet time to prepare lessons and mark assignments. Single apartments are often smaller than their shared counterparts, however, and can be isolating, especially for someone who has just moved to South Korea.
Most English teachers will be responsible for paying the utilities, phone, Internet, and other monthly household bills. Altogether, bills will rarely cost over 200,000 Won ($180) for a teacher living a moderate lifestyle.
Many Koreans who call an apartment 'home' are not tenants but owners. Apartments are purchased because they are much more affordable than houses and they are close to conveniences such as grocery stores, entertainment, and other common destinations. Many larger private English schools own their own apartments or apartment buildings in which their teachers live.
Flying to South Korea
Due to the high demand for English teachers in South Korea, many schools will pay for your airline ticket upfront or reimburse you within a month of arrival.
Getting Around: Transportation in South Korea
Taxi
When it comes to getting a taxi there are two methods: waiting at a taxi stand (found in larger cities), or hailing one on the street. If you are in a rush, call for a taxi by phone; however, rates are much higher this way. Most Korean cab companies have a shared cab system; the driver will pick up other customers traveling in the same direction.
Moboms (high-end taxis) are more expensive than a normal taxi but are faster and more comfortable. Often used for business, moboms are black with a yellow sign on the top of the car.
Some taxi drivers are excited to practice their English skills with native English teachers, while others may shy away from conversation. Sometimes taxi drivers don't stop to pick up foreigners, as it is likely that their English ability is limited and they are saving both the driver and the passenger the difficulty of trying to communicate.
Train
| | |
| --- | --- |
| The Korea Train eXpress (KTX) | The KTX operates on two lines: the Gyeongbu Line, connecting Seoul, Busan, Daejeon, and Daegu, and the Honam Line, connecting Yongan, Gwangju, and Mokpo The KTX travels at a speed of 185 mph, and carries an estimated 100,000 passengers per day. |
| The Saemaul-ho | This train makes a lot of stops, but makes up time with its increased speed between stations. It is also much more comfortable than cheaper fares. |
| The Mugunghwa-ho | This train has a lot of standing room as well as reserved seating, and does not make as many stops as the Tonggeun. |
| The Nooriro-ho | Almost identical to Mugunghwa-ho, this train offers ample standing room and is very affordable, the Nooriro trains cover shorter distances than Mugunghwa-ho. |
| The Tonggeun | This short run train pauses at all stops along a route. It serves many small, rural towns and new communities around Seoul, which otherwise lack good public transportation. There are no reserved seats and it is much slower than any other train, but tickets are cheap. |
Subway
Currently, there are six fully functioning subway systems operating in South Korea. These are located in Seoul, Incheon, Busan, Daegu, Gwangju, and Daejeon.  A huge advantage for ESL teachers taking the subway is the fact that there are many English signs explaining each stop at subway stations. Even above ground, teachers use subway stops as helpful landmarks and often carry a subway map to get from place to place.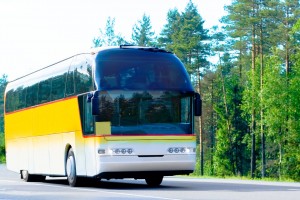 Bus
Most towns and cities in South Korea have access to a bus transit service. Many English teachers find traveling by bus harder than by subway due to the lack of English route information.
Shioe Bus – These buses are for smaller routes and make a lot of stops in a short amount of time so they move at a fairly slow pace.
Gosok Bus – These buses travel faster because they make fewer stops and seats are much more comfortable than a Shioe bus.  Tickets are more expensive, but many are happy to shell out a couple extra Won.
Doshihyeong Bus – These buses travel from a rural area to a city, and make a lot of stops; however, they are one of the cheapest ways to travel.
Jwaseok Bus – These buses travel long distances in a short amount of time. There are only a few stops and seats are very comfortable. Ticket prices are more expensive, but this bus travels quickly to most destinations in South Korea.
Bicycle
Traveling by bicycle is popular in South Korea. Bike paths and bicycle racks on streets are common, making bike-riding a great transportation method; however, riders should be wary of automobiles when on the road, as they don't always follow traffic laws.
Motor Vehicles
Foreigners staying for a short period of time are able to use an international driver's license, which can be purchased in one's home country before leaving for South Korea. For more information about obtaining a South Korean driver's license, visit the Driver's License Agency.
Americans who decide to get a Korean driver's license will find the process to be much easier than in many other countries. Drivers can get their American licenses converted by submitting the following items:
Your passport
Your current driver's license
Your Alien Registration Card
Photos
An administrative fee
Etiquette Secrets to Help you Succeed in South Korea
Displaying proper etiquette in South Korea is an important element to career success and effective communication.
General Etiquette
Most Koreans will greet others with a handshake, but some may prefer the traditional bow. Follow the other person's lead and match your greeting to theirs.
Superstition is an integral part of Korean culture. The number four is considered bad luck, while seven brings good luck. For example: when giving flowers, never give four flowers. It would be better to offer seven.
Men do not usually wear jewelry in South Korea; however, it is acceptable to wear wedding bands and watches.
Red signifies death; it is advised not to write someone's name or sign a card in red ink.
Business Etiquette
When someone offers a long bow at the end of a meeting, it is a way to communicate that the meeting was successful.
It is common to exchange of business cards early into a meeting. Follow the other person's lead. If they offer something using two hands, accept it with two hands.
Most business is completed by making appointments and attending meetings; not keeping or going to one could be costly.
The Koreans view a contract as a set of guidelines and starting points. It is important to be flexible. and modifying agreements is not a sign of disrespect.
Eating Etiquette
When dining in someone's home, it is important to wait to be seated by the host.
Always remove outdoor footwear before walking into any Korean residence.
Send a hand-written thank you note to the host the day after attending a dinner party.
During a meal the oldest guests and those highest in seniority are always served food first.
It is common to bring a small gift when invited to someone's home. However, do not spend too much money because the person will feel they must spend the same amount on a future occasion.
When pouring drinks, ensure others' glasses are full before filling your own. Drinks should be poured with two hands on the pitcher and received with two hands on the glass.
Chopstick Etiquette
Koreans avoid using their hands to eat, so chopsticks and a spoon must be used whenever possible.
Never stab at food with chopsticks.
Be sure that chopstick tips are never pointed in anyone's direction.
Place the chopsticks down on the table every few bites, and also while speaking, but never lay chopsticks down to the left of a spoon.
Never place chopsticks standing vertically in a bowl of rice or other food.
When the meal is finished leave chopsticks on top of the bowl horizontally; placing them on the chopstick holder indicates an unfinished meal.
South Korean Food
Korean cuisine has elements of Buddhist, Chinese, and Japanese food, but possesses its own unique flavor. Dishes vary from region to region, with each area adding their own local ingredients. Many of the recipes for popular Korean dishes also offer little direction, which accounts for a lot of the creativity and diversity a single dish can obtain across the country.
Korean dishes are known for having a good mix of fresh produce, grains, and meats. Many dishes feature tofu, vegetables, rice, and noodles, as well as fish, pork, and chicken. Occasionally beef is eaten, but it is more expensive and usually saved for holidays.
An aspect of Korean food that stands out from the cuisine of other nations is the amount of banchan (side dishes) served throughout the course of a meal. The banchans are usually meant to accompany steamed rice.
Finding American Food in South Korea
One of the main reasons many English teachers come to South Korea is to sample Korean food, but sometimes it is hard to ignore a craving for food from back home.
There are plenty of options for eating American food in South Korean cities including grocery stores, chains like McDonald's and independent restaurants that offer foods like burgers, steak, ribs, Tex-Mex Chicken, etc. Eating at these restaurants is generally more expensive than eating in traditional Korean restaurants.
Korean Cuisine You Can't Miss!
One of the best ways to experience any new culture is with your stomach, and with a wide variety of exciting delicacies, Korea is no exception. Try out these popular dishes:
Climate in South Korea
The weather in South Korea is temperate, meaning that there are four unique seasons in a year. Summer is warm with high amounts of rain and winter months are cold. Spring and fall seasons are ideal for traveling and sightseeing, with the occasional light rain. There are some regional differences in weather, as South Korea's southern coastline has warmer temperatures in the winter compared to most of the nation, while mountainous areas experience snow.
South Korea experiences a summer typhoon season. During the typhoon season, it is not uncommon to see flooding due to an increase in rainfall. Hurricanes occasionally make their way to the Korean Peninsula; however, ESL teachers should not let the South Korean climate stop them from teaching English. Upon arriving in South Korea, be sure to pay attention to local weather forecasts and take weather warnings seriously.
Available exclusively to Oxford Seminars TESOL/TESL/TEFL Certification graduates at no additional cost, our Job Placement Service provides assistance with finding teaching jobs at ESL schools around the world. We have formed partnerships with language schools worldwide that are searching for certified ESL teachers. Our Job Placement Advisors provide timely job placement assistance to help make your experiences abroad as rewarding as possible.