It was with luck that I found myself in Kyoto, Japan for some professional development during cherry blossom season. After spending ten energy-sapping hours in a conference room, most of the participants scurried back to the hotel to rest up for the following day. Faced with a free evening and a small group of new friends, the opportunity to explore the city won out over the call of my hotel room.
Exploring the City of Kyoto
As we explored the city, I quickly learned that if there is an ideal time to visit Kyoto, it's early April. As spring rushes toward summer, the cherry blossoms are in full bloom and the city takes on an otherworldly persona. Despite the throngs of visitors, there is a sense of calm, stillness, and peace as you find yourself surrounded by the exquisiteness of the simple, yet intricate shape and colors of the cherry blossom.
Touring the Famous Kyoto Temples
As my new-found friends and I embarked on an evening of adventure in the city, we headed toward Kiyomizu-dera, a centuries-old Japanese shrine located high on the hillside east of Kyoto. Taking two taxis from Kyoto station, we disembarked at the bottom of the hill leading to the shrine; the crowds of sightseers preventing further progress.
Together we hiked the steep hill upward, pausing once to duck into a curious shop selling ninja stars and samurai swords while blaring country music. When we finally reached the temple, we settled into a line of people waiting to enter, our group positively buzzing with anticipation of new experiences.
After a short wait, we passed through the first mon (gate) and were overwhelmed with a feeling of stepping 400 years back in time. While Kiyomizu normally closes at five o'clock, it is open late for two weeks each April, giving our group a rare glimpse of the ancient buildings discreetly lit up. I had visited the template on my own in the day time, but as I traveled through the temple complex in the growing twilight I couldn't shake the feeling that a glimpse of an ancient monks or even a samurai warrior was waiting around every corner. The rare chance to tour Kiyomizu as the sunlight faded around us left me feeling closer to the past than I had thought possible.
One of my favorite memories from the visit was standing behind Kiyomizu's sacred waterfall to take my turn dipping a copper cup into the ever-flowing water. The waters of Kiyomizu's waterfall are believed to have wish-granting powers, but my wish that night will stay a secret between myself and the spirits that surrounded us in the temple.
Celebrating Our Journey in Maruyama-koen
Meeting next to a mirror-like pond and leaving the temple, we walked to Maruyama-koen (park), perhaps the busiest place in all of Japan where parties of people gather under cherry trees to sip sake and enjoy each other's company. We were content to pause awhile and take in this quintessential Japanese experience, the hanami (flower viewing) party. Celebrated during the short, two-week window the cherry blossoms are in full bloom, Hanami parties are designed as a celebration of the beauty of the flowers and include friends gathering together to share drinks and a meal under the shadow of these beautiful trees.
Uncovering One Last Hidden Adventure in Kyoto
After snacking on yakisoba (fried noodles) and takoyaki (fried octopus balls), we headed back towards our hotel. Drawn by the glow of a red lantern hanging next to a seemingly solid wall, we discovered a narrow passageway leading between two buildings. The opening was barely shoulder-wide, but we squeezed through and discovered a row of miniature izakayas (a Japanese bar and grill) on either side. Fronted by sliding glass doors that opened directly onto bar stools, each establishment was no more than seven feet wide.
Though slightly apprehensive at the size and location, we gave in as we were beckoned by one friendly proprietor. Inside, we ordered up glasses of Kirin draught and ate appetizers of edamame (boiled and salted soya beans) and pickled daikon (white radish) while trying to carry on a conversation in Japanese with our inquisitive host.
An Unforgettable Experience in Kyoto
As I look back on the memory of a night spent experiencing Kyoto as few tourists ever could, the word "happy" would be an understatement. As I returned to my position, the glow brought on by the experiences of that night lasted for months. I found myself returning to Kyoto several times, searching diligently for my special izakaya with the hopes of recapturing some of the feelings of that night with friends.
I never found it again.
Looking back, maybe it was never meant to be rediscovered. Maybe, like the passing beauty of the cherry blossoms, it was meant to be savored and enjoyed for the beauty of the moment.
If you are interested in teaching English abroad and experiencing once in a lifetime opportunities, Oxford Seminars is here to jumpstart your ESL career. Check out a free information session in a location near you, or download our free Ultimate Guide to Teaching English in Japan for more!
This post is part of an ongoing series of guest blogs sent by individuals who have experienced life abroad as a TESOL/TEFL educator. We would love to share your story. Interested? Email us at my_story@oxfordseminars.com!
Written by Dana Clarke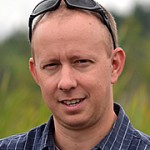 Dana Clarke went to Japan for a year and ended up staying five, mainly due to epic weekends and lower taxes. He currently teaches in Ottawa.