Teaching is an attractive career choice for many university students, so it's not surprising that the job market in education is very competitive. Whenever private and public schools post job openings, many qualified and experienced teachers apply. For new teachers, having two or more degrees isn't enough when the experience section of their resume is thin. Coaching, volunteering and tutoring are good ways to gain experience, but more young teachers are looking to teach abroad as a way of gaining valuable first teaching experience.
Beginning My Adventure Teaching ESL Overseas
When I started out as a teacher, I was nearing the end of a Concurrent Arts and Education degree and had little to no hope of even getting on the substitute teaching list in my home town. One day, I met a fellow student in my program who had spent a year teaching abroad in Japan and he told me that the company that he had worked for was desperate for teachers. We became friends, and I eventually asked him to put me in touch with his company. I was offered a job almost immediately, and given instructions on how to get a Working Holiday Visa. My adventure teaching ESL abroad had begun.
I remember my first day in Japan. Even though I had arrived late the night before, a combination of jet lag and nervous excitement got me out of bed pre-dawn. I looked for coffee in my tiny Japanese hotel room, but only found green tea. It would still be almost three hours before the representatives from my school would come to get me, and as I looked down over the roofs and streets below, I remember thinking to myself, "What have I got myself into?"
Building My Resume While Exploring the World
A few months later, I was being offered more part-time work than I could handle. I would often teach adult classes in the afternoon, kids' classes after school, and more adult classes in the evening. I worked six days a week, but could have worked more or less if I had wanted to. I worked in coffee shops, in schools and even in the boardroom of a store. My company paid for my transportation, but I often chose to get around by bike or on foot. Teaching between so many different places was not only a great way to gain experience as a teacher, but a great way to experience my new country as well.
Advancing My Career in Japan
My first year in Japan was good, and I learned a great deal about teaching, but I knew that I needed more training in ESL than my teaching degree had provided.  I knew how to fill the time, and make the classes engaging for my students, but I sometimes wondered if I was doing enough to move the students forward in their English. I also knew that while my own grammar was good, it was hard for me to explain the nuances of some of the more advanced structures to the students, so after my first year I went back to university and took a summer course in Teaching English as a Second Language.
Soon after, I went back to Japan and worked for a large company which provided training and a more structured work environment. This company also provided housing, round trip airfare, and was organized so that holidays and vacations were possible. There was also a good network of foreign teachers and engineers in the city where I worked; which meant there was always something going on. It was it a great way to build a resume while having a wonderful adventure.
After a great second year in Japan, I finally received an offer for a permanent position in Ontario, Canada. I admitted to the principal who hired me that I had done the interview in my pajamas with possible interview questions and answers on post-it notes all over my little Japanese apartment. She laughed and told me that she was impressed that I had been willing to go overseas to teach. Leaving home to teach abroad in Japan had been a great way to get my foot in the door.
Ironically, I didn't stay teaching in Ontario for long because working at home was nowhere near as exciting as teaching overseas. I had caught the bug, and it wasn't long before I was sending out applications to international schools to teach abroad once again.
Want to learn more about how you can gain valuable teaching experience while seeing the world? Attend a free information session in a city near you or download our course guide.
Written by Paul Workman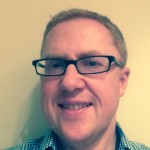 Paul Workman is a Special Education Teacher and English as a Second Language teacher in Vancouver.   He has earned Bachelor of Arts and Education degrees from Lakehead University with Specialist certifications in Special Education and Teaching English as a Second Language; he also has recently completed a Master's Degree from the University of British Columbia. Paul worked off and on in Japan for nearly seven years as both an ESL teacher and as a middle school teacher and coordinator at a private international school, and he has taught Oxford Seminars courses since coming back to Canada. Paul lives with his wife and two sons.