Native English speakers have near-perpetual opportunities to teach all over the world because demand for instructors remains steady. But not all countries are created equal when it comes to pay, accommodations and adapting to your new surroundings. The following are the top three places I've taught in the past five years that provided a good balance of career satisfaction and life lessons.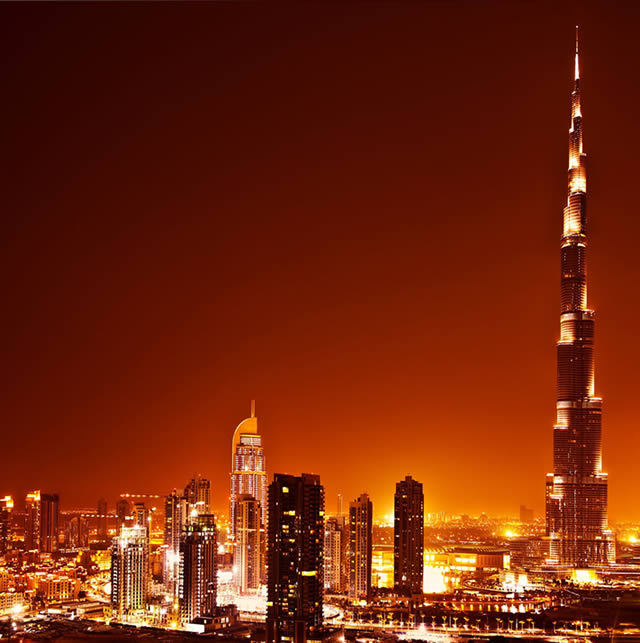 1. United Arab Emirates
I'd seen pictures of the Burj Khalifa, the world's tallest skyscraper. But seeing it from the airplane as I landed at the world's busiest airport in Dubai gave my stomach that proverbial butterfly feeling of excitement and anticipation. It would be the first time in my life I'd see Islamic architecture with my own eyes. The Burj Al Arab and Princess Tower, the world's tallest residential-only skyscraper, are just two more of Dubai's 1,306 high-rise buildings. Those who choose to teach in Dubai can also see the world's first 3D-printed building that opened for business this past May. It currently serves as the temporary office space for the Dubai Future Foundation.
The breathtaking skyline is the first thing I noticed about Dubai that made me feel like I was in a country that was on par with the United States as far as technology and everyday comforts. But once you get off the plane and begin exploring your new city, you feel even more at home. American restaurants like IHOP, Five Guys, TGI Friday's and Chili's are all located in the Dubai Mall. Those of you accustomed to getting around your hometown with Uber can also use the service in Dubai. The only caveat, unlike the United States, Uber in Dubai is typically more expensive than taking a cab. There are also more than 300 free WiFi hot spots across the city that are upgradeable to high-speed access for a small fee. And don't forget you're always a short drive or walk away from the beach when it's time to unwind and relax.
Whether you choose Abu Dhabi or Dubai as your destination emirate, ESL teachers are well-compensated. Some positions offer contracts as short as one year and pay $50,000 in salary. Housing stipends and flight discounts are typically part of the contracts.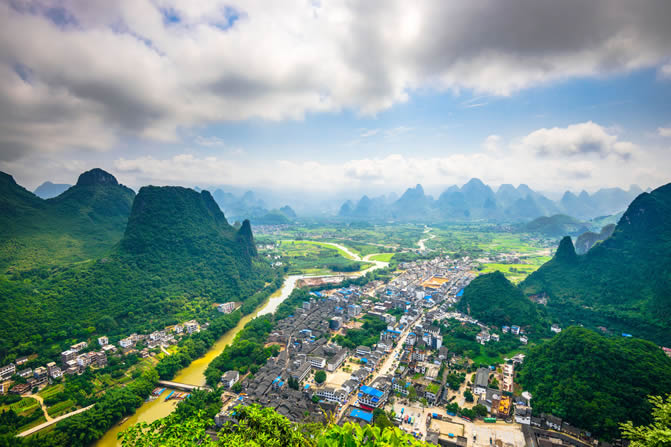 2. China
India recently overtook China as the world's fastest growing economy, a fact that has increased demand for ESL teachers in the People's Republic even further. Teachers are needed so much that the only requirement to land some jobs is being a native speaker. China was my first teaching destination because it's a great place to determine if this type of job is right for you.
When I arrived in China, I knew I was coming to a country with 5,000 years of history and culture. But even if I didn't keep that in mind, my students and colleagues reminded me every day. They are so very proud of their history and love to talk about it. I arrived at a time when "red" culture was sweeping the country. The 90th anniversary of Chairman Mao Zedong's founding of the Communist Party was on July 1, 2011. It was quite common to see impromptu karaoke in parks with the people singing old "red songs" like Protect the Yellow River and The East Is Red that celebrate their country's nationalism
Salaries vary depending on your experience and location of the job. My first contract paid $1,100 per month plus housing and flight stipends. My second contract paid $1,800 per month with the same housing and flight benefits, along with medical insurance. But the low cost of living makes working in China desirable and saving easy. I was feeling extremely lazy one week and hired a housekeeper for two hours. It cost 30 renmimbi (also called Chinese yuan), or about $4.57(USD). A 20 kilometer (12 mile) cab ride to my favorite cafe cost less than $8.00(USD) one-way.
I also learned just how sought-after native English speakers are in China. I was already working full-time, but was continually approached about additional part-time work teaching English for various businesses and organizations.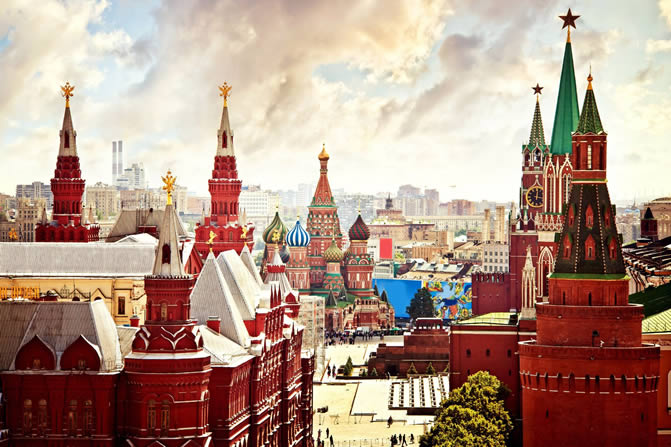 3. Russia
Whether teaching businessmen, rich kids at private schools or teaching at a school dedicated to teaching English as a second or other language (TESOL), opportunities continue to grow in Russia. Since the fall of the Soviet Union, most secondary schools in Russia began offering courses in English, similar to how American public schools offer Spanish and French courses.
Teaching English in Russia is for the adventurous and those really looking for a challenge. The best part about the experience is that students are very attentive, willing to learn regardless of age, and appreciative of your efforts. This is because they know the benefits of learning English and the opportunities it opens. When the workdays are complete then you get to experience the adventures of Russian nightlife. Moscow has a really good Metro system that is very inexpensive for the range it covers. Just buy a Troika card for about 44 rubles (about $0.68USD) and you can ride the bus, trolley and monorail for 90 minutes.
You can expect to be paid somewhere around $1,500 per month on a one-year contract in Russia. It's best to only accept positions that provide housing because Moscow, where many of the jobs are located, is a very expensive city. Teaching in smaller cities means a lower cost of living, but I wouldn't have had near as much fun if I taught somewhere besides Moscow. I did have to pay 400 rubles (about $6.00 USD) per month for internet in my flat, but it's well worth the extra expense. It's really hard not to feel welcome in Russia because the government (Ministry of Foreign Affairs) must invite you to the country in order to obtain a visa in the first place. The entire time I was there I truly felt like an invited guest whether I was dancing the night away at a local pub or ordering food at a restaurant.
Teaching abroad to me has always been about the life experience, traveling and meeting people. If you look at it that way more so than a job, it will be fulfilling no matter what country you work in.
Now, get out there and explore these great destinations by teaching and living abroad!