My career teaching English abroad opened doors of opportunities to see corners of the world many others simply dream of. While the earlier part of my career led me to jobs in countries like Columbia and Malaysia, it was my placement in Barcelona, Spain that opened a window to see so much of the world.
(This post is part of an ongoing series of guest blogs sent by individuals who have experienced life abroad as a TESOL/TEFL educator. We would love to share your story. Interested? Email us at my_story@oxfordseminars.com!)
My experience teaching English in Spain coincided with the emergence of the no frills airlines in Europe. Through the dramatically discounted fares offered by carriers like Ryanair I was able to take advantage of countless travel opportunities I might not otherwise have been able to afford.  Foreigners and Americans often complain about the number of vacation days Europeans get, but after years spent living there, I learned to view things differently. I viewed generous vacation time as a sign of societies that take care of their workforce by providing generous sick days, health care, and paid holidays. By pairing the vacation days with low cost airfare, I was able to experience the rich culture found throughout Europe.
Those looking for ESL positions in Europe may not even realize that one of the many benefits of teaching English abroad is the freedom to visit so many different countries during your career. Granted, you will be expected to work hard and the challenges can feel overwhelming at times, but the promise of seeing new places and experiencing new realities sweetly beckons.
The first trip I took was to Venice, home of stunning architecture and beautifully romantic canals. Its impact on me was so profound, the city still haunts me in my writings and dreams.  The flight from Spain cost very little and I was lucky to find a place to stay right behind San Marcos Square at a very reasonable price. The spot was far removed from tourists and children played under trees while an air of peacefulness reigned, giving me the opportunity to experience a Venice that many tourists miss.
My next getaway took me to Frankfort, Germany a couple of weeks before Christmas. Germany is known for these charming open air markets that take place during the four week of Advent. Imagine my surprise when I found a Christkindlmarkt with all the charm of a child's holiday fantasy. As I wondered through the colorful displays of handmade ornaments surrounded by cheerful Germans in warm woolen scarves, I sampled mulled wine and gingerbread and stocked up on Christmas presents that are remembered by my family to this day.
After experiencing the romance of Venice and the charm of Germany, I flew Ryanair to the farthest corner of the Netherlands, where Amsterdam was just a train ride away. I was able to visit during the winter and marveled at skaters gliding across the ponds of the city like something out of Hans Brinker, or The Silver Skates. I discovered the Van Gogh Museum and took in the genius of the Dutch masters. Narrow buildings facing canals gave a feeling of the practicality of a nation that keeps its water at bay and uses every inch of space.
When I wanted a dose of English, London was also accessible. I would travel there to pick up books in English. London provided the beauty of the dome of St. Paul's and the British Museum. I also visited Oxford and was left in awe by the architecture.
Perhaps my favorite city was Rome. I have long found myself drawn to the places settled by the Romans.  They seemed to have an amazing ability to find the best locations; areas where water was pure and plentiful and crops were easy to grow. In fact, some of my favorite trips had led me to lands once ruled over by the Roman Empire. In Spain I'd visited Tarragona to see its Roman amphitheater and the preserved theater of Merida. Despite my love of Roman architecture, I'd never laid eyes on Rome itself. As you might expect, I absolutely loved it! From the mouthwatering food to the impressive Piazzas, I couldn't get enough.
Even during the times I wasn't jetting off to other cities and countries, there was still plenty to see and experience. Barcelona had so much to offer with its location right on the sea close to mountains. Roughly half an hour away lies the gorgeous beach town of Sitges, home to a film festival and month long carnival. When I was feeling more physically adventurous, I hiked many of the mountains in the Pyrenees.
I will always be grateful for the opportunities I had to visit so many wonderful places in Europe. If you're on the fence about teaching English abroad, all I can say is to go for it! Life is too short NOT to experience all the world has to offer.
If you are interested in teaching English abroad and getting the opportunity to travel and explore at the same time, Oxford Seminars is here to help you make the most of your teaching adventures. For more information on becoming TESOL certified, request our free information packet.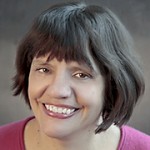 Teresa Peipins spent many years teaching in Barcelona, Spain at institutes and at the university.  Her first job abroad was in Medellin, Colombia, and she never looked back.  From there, she taught in Malaysia before finding a home in Spain.  Presently she's teaching at the Savannah College of Art and Design Language Studio in Atlanta and has a novel forthcoming with Black Rose Publishing.