Teaching abroad for the first time can be a daunting experience. The thought of standing at the head of the class in front of 10, 15, or 30 sets of eyes all trained on you, waiting for you to begin and watching your every move, can cause nerve-wracking fits in the weeks and days before you teach your own class for the first time. It often seems that all the preparation you've done evaporates in the moment you realize that you have to teach TOMORROW. But, it hasn't evaporated. You will be fine. All of that hard work, preparation, and planning that you've put into your Oxford Seminars' course, along with the guidance of your experienced instructor and the detailed curriculum, has made you ready for this moment. Your adventure is about to begin, and despite the butterflies in your stomach, the cold sweats, and the sleepless nights beforehand, you are ready.
How Much Experience Is Needed?
Students often ask how much experience they will need in order to teach abroad. The truth is, you don't need any. As long as you work to learn about teaching, brush up on grammar, and put these skills to use during your practicum lesson, you will have the background and preparation needed to tackle the classroom. Even the most experienced teachers will say that you can never be prepared for everything, but this is what makes it so exciting. Every day is a new day. The key is that you come in prepared and willing to be flexible and adapt to the changing dynamics of the classroom environment. Many of our students come with a bare minimum of teaching experience, and by the end of the course, they feel confident and ready to teach.
Channel Your Inward Teacher
Even if you don't have any formal teaching experience, any experience you have coaching, tutoring, or in a leadership role, puts you ahead of the curve. This experience and the skills developed during your course form the foundation for your teaching preparedness. But, we often don't realize how much teaching is part of life. Many new teachers actually overlook all the times they've been a leader and helped others to learn a skill. No matter how formal or informal, whether you have one student or one hundred, any experience working with others can be an asset for anyone wanting to teach abroad.
How Oxford Seminars Can Help
Oxford Seminars' course will give you the confidence to stand in front of that class of eagerly anticipating eyes and deliver a quality, engaging lesson. In the course, we cover the core basics of teaching: lesson planning, assessment, and classroom management. We also prepare you to create a fun, welcoming, and disinhibiting environment by teaching icebreakers and other classroom activities that bring students together as a cohesive class. These simple tools are often overlooked, but they are of great importance, especially when your class is meeting for the first time. Creating a welcoming environment where everyone knows a little about each other can go a long way toward making your students comfortable and willing to practice their English.
Some students ask, rightly, whether the in-class practicum in the Oxford Seminars' course will prepare you as well as a practicum with actual ESL students. This is a valid question, as there are definite differences between an authentic ESL class and your cohort of classmates role-playing as such. However, the core of successful lesson preparation and delivery lays in effective use of time and creating engaging lesson activities. Both of these all-important skills can be taught through participation in the practicum lesson. Remember too that the practicum comes at the end of an intensive 60-hour in-class course in which the fundamental tenets of teaching are covered in great detail. In other words, you will be skillfully equipped to produce and deliver your practicum lesson. Also understand that the experience of standing in front of the classroom teaching a full lesson is invaluable as you prepare to move abroad and begin the next chapter in your career.
The course is designed with working people and students in mind, so as such, homework is kept to a minimum. We do not expect you to be bogged down with hours and hours of preparation and assignments to bring to class. We understand that we all lead busy, full lives, and being able to dedicate several hours each day to coursework is not always a practical option. There are, of course, some homework assignments and readings to be completed, and the preparation during the final week as you create your practicum lesson will take some out-of-class time, but the course is designed to keep those commitments reasonable and within our students' time budgets.
Common Questions
How difficult is the course? And, how likely am I to pass? These are very common questions students have. A lot of material is covered over the three weekends of the course, and students are advised to keep up with their readings and to be active participants in class. If you put in the effort to be an engaged student, to ask questions, to consider answers carefully, and to utilize the skills and years of experience of your instructor, you will succeed in the course. The materials for the course and the teaching styles of our instructors are accessible to everyone, from those who haven't stepped foot inside a classroom in years to those who have just wrapped up their PhD dissertation. Anyone who has finished high school has completed courses of similar or greater difficulty. So long as you put in the effort to show up on time every day, take the reins of your learning, and come to class with an eager mind and a willingness to learn, you will find the course not only informative, but also enjoyable.
Due to the exciting opportunities each of our students hopes to seize, and the excellent quality of our highly experienced instructors, the percentage of students who earn their certificate is very high. As an hours-based certification, it is important that you attend every day of the course. But, as long as you put the effort in while you are in class and take advantage of your instructor's knowledge and experience, you will be fine.
In the end, the reward is well worth any challenges throughout the course. You will be prepared to be a teacher and to embark upon a journey that may well have you traveling the world for years to come.
Written By Brent Morrison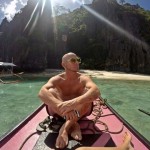 Brent has been involved in ESL as a teacher, Oxford Seminars TESOL instructor, and writer for much of the past decade. His teaching exploits have taken him to South Korea and most recently to the Czech Republic. As both a teacher and avid traveler, he looks forward to every opportunity to explore new cultures, sample new cuisines, and meet new people. He can't imagine a better way to experience the world!