Thinking of teaching English abroad? Let me tell you how it enriched my life and opened me up to a world of travel.
After completing a bachelor degree in music, I decided to travel to Japan to perform and teach instead of immediately immersing myself in graduate studies. I wanted to be absolutely certain about the field of work I ought to prepare to do. Knowing I could always fall back on teaching English if need be, I confidently moved to Tokyo. Working as a jazz musician and vocal instructor was enjoyable; however, obtaining a work visa was extremely difficult. Changing to ESL teaching was an easy transition since a job and sponsorship were easy to find. My first full-time job in the world of ESL was in Hiroshima at a children's private English school.
Before I knew it, my life began to be incredibly enriched. I paid off my student loans in only one year as ESL teaching and tutoring really paid off. Staying in Japan for twelve years led to learning conversational Japanese language and philosophy, understanding various aspects of the refined Japanese culture, meeting new friends from different parts of the world, and participating in cross-cultural activities. Studying for a Masters in TESOL in Australia was the next stop in my new life of travel.
Teaching in Japan gave me the opportunity to travel around the world!
My thesis work toward this second tertiary degree allowed me to travel to West Sumatra, in Indonesia to carry out an ethnographic research project at the Universitas Negeri Padang where I had started to spend some time aside from my daily life in Japan. While teaching ESL, I was able to travel to more than 25 countries. I lived in Japan and Indonesia became my third home. After completing this degree, I moved to Taichung, Taiwan to teach in a nationally-known Foreign Language and Literature Department of a university for six years. I was so pleased to have gotten a degree in TESOL because I really came to love this line of work.
My degree in TESOL allowed me to teach foreign students to prepare for university studies when I returned to the United States in 2007. This was also when I began teaching for Oxford Seminars. I realized at that time I wished I had taken an Oxford Seminars course years back because the curriculum offers the essential skills and fundamentals needed to teach English effectively. Previously, I sometimes felt like a fish out of water without some kind of proper training before obtaining my master's degree.
These new teaching avenues in ESL enlivened me in new ways. So in 2014, I became a coordinator for a curriculum development project at a women's university in Jubail, Saudi Arabia. Young Saudi women were preparing for university studies on the campus. This position was incredibly enriching since it encompassed a combination of positions as a researcher, teacher trainer, and teacher coordinator.
Presently, I am working two jobs at the same time in China for an educational company. I teach part time at a high school preparing diligent students to study in English-speaking countries. This continues the years of assisting students to prepare for university studies. My other position is as an academic director of all foreign teachers at six centers in different parts of China. Business travel has been a joy and I have really enjoyed the opportunity to assist other ESL teachers with their careers at their respective schools. This particular job weaves all my previous years in the field of TESOL together into one beautiful, colorful design.
Undoubtedly, my career in TESOL has brought me to numerous places on this planet without a dull moment. Endless doors for work are always open to be discovered regardless of economic woes in America, and the person I have become widely accepts and embraces numerous people and their cultures. Plus an educational scholarship program for village children in West Sumatra I started 23 years ago is still running strong. My choice to be a part of TESOL not only enhances my life and allows me to travel, but serves as a beacon to shed peace in this world through my understanding of others and my assistance to advance innumerable students' education. I couldn't be more pleased with my decision.
Want to learn more about where Teaching English can take you? Speak with an instructor like Debra at a free information session, or download our free course guide!
Written by Debra Martin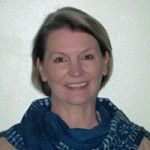 Debra J. Martin has been teaching ESL for twenty-seven years. She has taught in Japan, Indonesia, Taiwan, the United States, Saudi Arabia, and currently China. She teaches for Oxford Seminars in southern California when she is in America. Debra has a Master of Education in TESOL from Australia.