Those of you who are interested in teaching English in Chile have probably heard of Santiago, and possibly Valparaíso, but I am sure that you have not heard of Angol, Chile. Neither had I until a few days before I pulled into the bus station. It was just before dawn in the middle of winter, and a grayish sky hung low over the town. As we passed rows of squat German-style bungalows, potholes jolted us from our sleep. I did not imagine it at the time but that was the start of the most exciting and challenging experience of my life, and the start of a great opportunity to experience another culture firsthand.
Bleary eyed, I was given a tour of my new home. I lifted up the blanket on top of my bed, and found another blanket underneath. Underneath that one there was another, and another, and another. There were eleven blankets on my bed in total. It seemed comical to me until the middle of the night when I started to shiver. There was no central heating and the walls were like cardboard. The morning shower in scorching hot water quickly became my favorite part of the day. That pleasure, however, only lasted a few weeks. At that point, we ran out of gas. If nothing else, freezing cold showers meant I was completely and absolutely awake for my first class of the morning at 7 a.m.
My School in Chile
The school where I worked was the best part of my experience in Chile. Despite the fact that nothing happened on time, classes were cancelled without warning, and the students had a somewhat… limited enthusiasm for learning English, the students and staff all treated me like a king. I formed a great relationship with my co-worker (and supervisor) Rosa. She was a 62 year-old devout Jehovah's witness, and I was 25 a year-old convinced atheist. Nevertheless, she became the center of my new life. She not only helped me progress as a teacher, but guided me through the peculiarities of Chilean manners, and introduced me to all of her family.
As I entered the staff room in the morning, I was plied with instant coffee and cookies. I took a seat amongst the mostly middle-aged female teachers and listened politely. Small town gossip dominated most of the conversations. The hot topic when I arrived was las colombianas. My sources told me that they had come to work in a café con piernas – a type of Chilean café where young women in bikinis serve espresso. While the story was enough to keep the town's jaws flapping almost indefinitely, after a couple of weeks I started to doubt that the Colombian women actually existed. In any case, it kept me amused. Adapting to the pace and culture of small town Latin America was sometimes a challenge and sometimes a pleasure. The stress and pressures of the big city were literally and figuratively far away, which was great for my blood pressure, but not so good when I wanted a decent espresso.
While I definitely would not have chosen to go to Angol, I can't think of a better environment to learn a language, a culture, and a way of life. In Angol, I suddenly had free time. I visited the library a lot, cooked, and started writing. Things that I once thought of as run of the mill were suddenly events to get genuinely excited about. I expected the unexpected. Sometimes I was surprised, sometimes bored, and I was always outside of my comfort zone.
Want to learn more about teaching English abroad? See where you can teach, or talk to an instructor at a free information session.
Written by Robin Garnham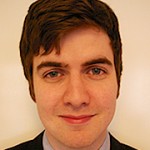 Robin Garnham originally planned to spend a year teaching in Spain to improve his Spanish, but has now been teaching for five years. He currently teaches ESL in Oakland, California and is an Oxford Seminars instructor in San Jose, California.