Bagan is unreal. Without question, it is one of the most amazing places we have ever seen. I cannot begin to describe the surreal beauty of thousands upon thousands of temples scattered throughout the mixed jungle/desert landscape. Pictures don't do it justice, despite us taking probably a few thousand photos during our few days here.
Over 2000 Buddhist Temples
Bagan is the home of more Buddhist pagodas and temples than anywhere else in the world. For reasons unknown, a massive building spree took place between the 11th and 13th centuries that resulted in some 10,000 temples, pagodas, and monasteries being built on the planes surrounding Bagan. Today over 2000 still remain. Although they are in various states of repair, each temple is the ward of a caretaker family. To get into (or onto) one of the temples, you approach the family who are taking care of it and ask them if you can go in. They will likely send one of their children as a sort of key master to open the gates and take you up into the temple. It is an incredible feeling to be a trusted and welcomed visitor into such an ancient site of worship. The temples literally dot the landscape. From high up, you can look out over the trees and see spire upon spire poking through the canopy. Some temples are small, barely enough to enclose a few people; while others are gigantic, standing tens of meters tall overlooking the countryside.
Watching the Sunrise
We set our alarms for just before 4am to rise and take our rented e-bikes out into the countryside to try to find a temple from which to watch the sun rise. On the first day, Magda and I lost track of each other in the hazy pre-dawn light, and we ended up at separate temples. Not everything goes as smoothly as planned. But, from our respective vantage points, each wondering just where the other had gotten to, we sat in the peaceful quiet and watched as the darkened sky lit from deep red, to vibrant orange, to fierce yellow as the sun broke free from the Earth's edge. Seeing the silhouettes of temples from horizon to horizon as the sun rose on a brand new day was something neither of us will ever forget. After sunrise, we met up again and shared our stories of the awe we both felt watching the day break.
After sunrise, we headed off to explore more temples in the countryside. They are literally scattered everywhere you look, so we mentally mapped a route on our e-bikes intending to meet up with the main road and head back to our hostel for lunch. As we explored abandoned temples and followed dirt roads that became dirt paths, we eventually became lost in the wilderness. Of course. Bikes and sand are an awkward mix, and it was blazing hot, so the day went from a leisurely wander to a serious trek bordering on impassable.
We did, however, find some amazing spots that I am sure go unexplored for months at a time. The feeling of walking in and around an ancient temple with not a soul in sight is indescribable. It fills the mind with curiosity, fills the heart with wonder, and fills the soul with peace. After much exploration, we eventually found our way back to a paved road, some 10km from our intended destination, but alive and in one piece with thankfully nary a scratch on the e-bikes we rented! We were a bit dusty and drained from the sun, but we got home safe and sound. I must say, it is these bouts of meandering exploration that make this trip so wonderful. We both love it…even if in the moment it's uncomfortable or disconcerting, as being lost often is, we keep our heads high and enjoy the adventure!
The rest of our time in Bagan was like a zen state of awe and relaxation. We'd get up for sunrise, choosing a different temple each day, and alternate between snapping photos in a vain attempt to capture the real-world beauty all around us, and just leaning back and taking it all in. As Magda wisely says, some things are meant just for your eyes, a mantra anyone experiencing immense beauty would be wise to recall. Then after daybreak, we'd return home, have some breakfast, and take a nap before exploring the local market or sitting on the roof of our guest house and soaking up some sun while we lay back to read or just relax. Each afternoon, we'd explore more temples, feeling a touch of Indiana Jones in our blood, and then we'd find a quiet temple to watch the sunset and cap off the day. We could stay in this peaceful routine for a long, long time.
Bagan is a beautiful highlight not only to this trip but to life at large. We can only hope that it retains its peaceful calm and preternatural serenity once the hordes of tourists "discover" it as they have Angkor Wat or Machu Pichu. If you have the chance, we highly recommend getting to Myanmar in 2017 or within the next few years to explore it in the calm light we were so lucky to have been able to experience it in. But even still, a crowd of a thousand people couldn't erase the beauty of this landscape; it would just diminish the quaint charm we both found so endearing, an innocent feeling we've experienced nowhere else but here. Live life; love life.
Visit an information session near you or download our free course guide to learn how you can travel the world while teaching English abroad!
Written By Magda and Brent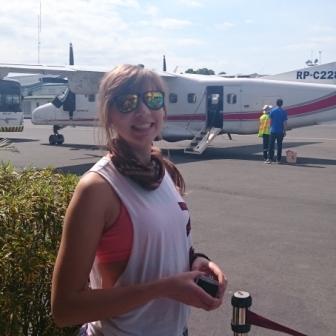 Magda is an Oxford Seminars graduate with an honors degree in biological sciences. She loves traveling and has been to nearly twenty countries, with plans to see them all! She spent a year and a half teaching English and Science in Incheon, South Korea, and is looking forward to many more opportunities to teach and travel abroad on the horizon.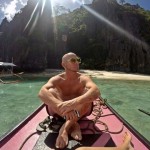 Brent has been involved in ESL as a teacher, Oxford Seminars TESOL/TESL/TEFL instructor, and writer for much of the past decade. His teaching exploits have taken him to South Korea, the Czech Republic, and most recently to Taiwan. As both a teacher and avid traveler, he looks forward to every opportunity to explore new cultures, sample new cuisines, and meet new people. There's no better way to see the world!