Teaching abroad is a great opportunity for bachelor of education graduates
For bachelor of education graduates, a TESOL/TESL/TEFL certificate can be a great add-on for those considering gaining experience by teaching abroad in an international school. For those who are unfamiliar with what an international school is, these are schools abroad that teach regular classroom subjects, but use English as the main language of instruction. The students are typically a mix of expat students, and local students who have a strong enough command of English to cope academically. Teaching in a school with a high percentage of English second language learners poses specific challenges, so at least some knowledge of teaching ESL is an asset.

How I got started
I got my start in an international school by attending an international school job fair. There are several organizations and universities that host these events which are intended to bring international school employers together with prospective teachers. In my case, I first paid a fee to get on the job fair's website and had access to job openings for a few months prior to the fair. I began investigating schools in the countries where I was interested in teaching, and started sending out resumes and introducing myself by email, so by the time I got to the fair, I already had a few schools in mind.
The job fair itself was held in a hotel over a weekend. After some speeches and an explanation of how the fair would work, candidates were allowed to circulate among the employers and set up interviews. The employers already had access to my online profile, and some left requests to meet with me.  For most of the first day, and part of the second, I attended interviews which were held in hotel rooms, and at night there were events to provide more time to network and meet with employers. Many of the candidates were on their second or third stint in an international setting, and so these events were a good chance to catch up with people they'd worked with in the past.
By the end of the fair, I had two or three offers, and decided to sign a contract to work at an International Baccalaureate school in Tokyo. The school paid the remaining fees to the job search company, as seems to be standard practice. The contract itself was for two years with subsidized accommodation, roundtrip airfare, and a signing bonus for signing on for an additional year at the end of my contract. I had done my research on local salaries in Japan, and this school's salary was competitive as compared to other international schools, and higher than local English teaching jobs. What impressed me most was the principal with whom I interviewed put me in touch with some current teachers and encouraged me to ask any questions I could think of.  The job search company also vouched for all of the schools at the fair and explained that they will not work with any schools of dubious reputation.
Job fairs are not the only way to get a job at an international school. Some schools post jobs on their own or external websites, but many of these are seeking local hires because the face to face interview is still standard practice in many of these schools.
Though it's unlikely at this stage that I will teach overseas again, if I did, I would take the job fair route. International schools typically provide good professional development opportunities, and in smaller schools there are often opportunities for leadership positions within a few years, not to mention that it is a great way to build a resume while having a wonderful adventure.
Want to learn more about how you can start your career teaching abroad? Attend a free information session in a city near you or download our course guide.
Written by Paul Workman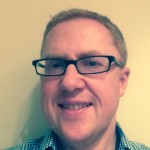 Paul Workman is a Special Education Teacher and English as a Second Language teacher in Vancouver.   He has earned Bachelor of Arts and Education degrees from Lakehead University with Specialist certifications in Special Education and Teaching English as a Second Language; he also has recently completed a Master's Degree from the University of British Columbia. Paul worked off and on in Japan for nearly seven years as both an ESL teacher and as a middle school teacher and coordinator at a private international school, and he has taught Oxford Seminars courses since coming back to Canada. Paul lives with his wife and two sons.